In this module you will learn:
 Why pharmacies develop new services
 The steps involved in implementing a service
 The different methods for obtaining funding for a service
 The importance of collecting data to prove the effectiveness of the service
Download this module - this includes the 5 minute test - here.
With the sector in the grip of an ever-tighter financial squeeze, how can pharmacies decide whether to take on new services?
For years, community pharmacies have worked hard to expand their scope to include much more than just the dispensing and supply of medicines. Pharmacies now provide an expanded range of clinical services, covering areas including:
smoking cessation
sexual health
access to contraception, including emergency hormonal contraception (EHC)
immunisation
blood testing
delivering screening programmes in concordance with national and local guidelines.
But providing these kinds of services is not compulsory, and funding is not always available. So why do pharmacies provide them?
Leyla Hannbeck, chief pharmacist at the National Pharmacy Association (NPA), says there are several reasons. "The needs of the patients in the local area, and financial reasons, are important factors to contractors – particularly in the light of the recently implemented pharmacy funding cuts [in England]."
She adds: "As community pharmacy gradually moves away from relying mainly on NHS dispensing fees as its main source of income, embarking on new services can help generate new revenue streams."
In this respect, Ms Hannbeck says, independents are often "service innovators", because "they are sensitive to what local patients want and are capable of implementing change swiftly".
Job satisfaction and the knowledge that you are helping someone is another reason pharmacists choose to undertake new services, according to Judy Henley, director of contractor services at Community Pharmacy Wales.
This is more likely to be the case "where the service is felt to use a community pharmacist's skill-set and builds on services already offered to further support patients", she says.
And for Mandeep Mudhar, director of marketing and professional development at Numark, the satisfaction of taking on new services is "primarily about playing a larger role in patient care, being part of a multidisciplinary primary health care team and having positive patient health outcomes".
Addressing unmet needs
Spotting an unmet need is a key reason to start a new service, according to Steve Jeffers, CEO of the Hub pharmacy group. "It's all to do with the social and health demographics of the area that the pharmacy serves, because some services need to be targeted at specific patient groups," he says.
He advises pharmacies to use conversations with patients and customer surveys to gain feedback about the demand for a new service in your area.
Tailoring services to the needs of your local population may also influence your decision on whether to provide a new service. These can be identified using the Pharmaceutical Needs Assessments (PNAs) for the area, local health profiles, and Joint Strategic Needs Assessments (JSNAs).
Shaheen Bhatia, a pharmacist at P&S Chemist in Ilford, runs an innovative sexual health service for women. It is designed to meet the needs of the local community – where conversations about contraception are often taboo.
P&S Chemist took part in a pilot scheme to offer EHC to girls aged 15 and older. The range of sexual health services the pharmacy now offers grew from this pilot, although it was not an easy start.
"Local parents weren't happy with what I was doing," Ms Bhatia remembers. "But after talking to some of the Asian women, including those forced into arranged marriages and those who had never been given any information on contraception themselves, they gradually understood we were coming from a protective angle. We ended up with a lot of women coming in to talk to us about a range of sexual health issues."
By providing a service targeting an existing need in the area, the pharmacy was then able to identify other areas it could benefit local patients. It may have started with EHC, but P&S Chemist now also offers an erectile dysfunction clinic on a private patient group direction (PGD). "Men have sexual health problems they need to talk about, but many don't want to see their GP," Ms Bhatia explains.          
The service also offers patients an alternative. "Lots of working people can't afford to take time off work, so if you give them the choice of seeing a pharmacist rather than a GP then that's what they choose," she says, adding: "Though of course we make sure they see their GP if needed."
Paperwork and practical steps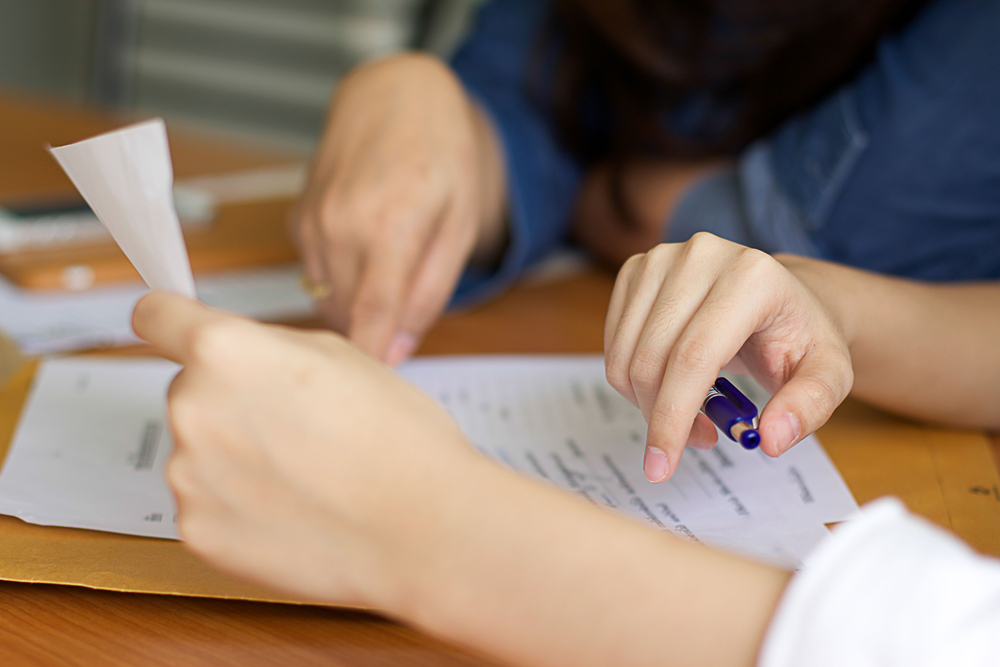 Simply having the will and spotting a need for a new service is only the tip of the iceberg. There are other steps to consider when it comes to creating a new service, such as getting it approved. This may be essential if, for example, you are seeking consent to provide the service outside of the pharmacy premises.
In these situations, the NPA's Leyla Hannbeck says permission "would not necessarily be required from the Pharmaceutical Services Negotiating Committee (PSNC), but may be required from [NHS England's] local area team [or equivalent], particularly if it is a locally commissioned service".
Other set-up steps could include:
Following a service specification, if available
Putting standard operating procedures (SOPs) in place, that are read and understood by all staff
Ensuring your pharmacy premises has the correct facilities, such as a consultation room or toilets
Ensuring any equipment required is available and meets specified standards
Informing and seeking advice from your indemnity insurance provider
Ensuring you have the necessary patient consent procedures and documentation
Training your staff members.
Being realistic about training needs is important, according to Jane Devenish, NHS standards and services pharmacist at the Well chain. "As a professional, it is our responsibility to ensure that we only operate within our own competence and undertake any relevant CPD," she says.
A declaration of competence (DoC) is a good way of reviewing what you can already do and where there are gaps in your knowledge or skills, so that you can direct your CPD accordingly.
The DoC is a system that has been developed to help pharmacy professionals to deliver services to patients. It provides a self-assessment framework that enables pharmacists to assure themselves, commissioners and employers that they are competent and meet the requirements to provide a service. Commissioners may want to see the DoC, or ask you to complete a training course.
Take your staff with you
Brij Valla, head of membership services at Avicenna, stresses the importance of getting staff on board. "I would emphasise effective training," he says.
"There are many training companies out there who only do it for the money [but] it is important to equip [staff] with practical solutions. However, the most important aspect is staff engagement, as without this the service will never be successful."
Properly consulting the wider pharmacy team may help identify barriers or problems early on, allowing the service to flourish.
A question of money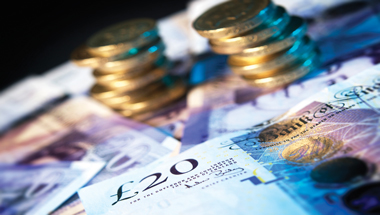 Even if your customers are keen, the staff are on board, and the necessary practical considerations have all been addressed, there may be another major obstacle: funding. Providing new services often requires money, either for the service itself, or to bring in additional staff to run it or deal with an increased workload.
If it is a nationally or locally commissioned service, funding will be allocated according to a service agreement. Some pharmacies may also choose to offer services free of charge, on the basis that these can increase footfall and help boost revenue for other parts of the business.
In the case of private services that patient pay for themselves, pharmacies are able to gauge for themselves how much they should charge. But as there's a balance to strike between covering costs and making a service affordable, it can be tricky to decide where to set the benchmark.
Properly costing out services is therefore crucial, says Mark Burdon, a pharmacist at the Burdon Pharmacy Group in Newcastle-upon-Tyne and PSNC regional representative for Cumbria and the North East.
"The biggest problem we have is the fact we undervalue what we do," he says. "Until we value and cost a service, it's hard to put a price on it, so we tend to give it away for free."
One way to decide the cost is to consider whether you can already absorb the expenditure of paying another pharmacist to provide the service. Also, take into account the service's anticipated uptake – as this will influence how much extra staffing should be dedicated to providing the service.
Find a partner
Another way to share the load of offering a service is to determine whether there are any other organisations that you could collaborate with.
"Service provision tends to be more collaborative now, rather [relying on] one innovator to start something," Mr Burdon says. "Big providers such as Virgin Care can be persuaded to subcontract to pharmacy, as long as the deal is right and things add up."
These collaborations could involve:
Other local pharmacies and healthcare providers
Self-help groups
Charities
Universities
Societies and other local service providers, such as youth groups or sports clubs.
They may also be able to offer additional funding for resources, staffing, facilities, expertise or training.
Well's Ms Devenish cites the multiple's partnership with Keele University – which supports learning and development opportunities for its pharmacists – as an example of how a close relationship with a university can make it easier to implement new services.
Collaborating with the third sector can have similar benefits, Ms Devenish adds. "Working with charities can be beneficial in finding ways to link up services with public health needs. For example, we will be launching our first-ever charity partnership with the Stroke Association next month, which will see Well focus on blood pressure checks and smoking cessation services to help reduce the risk of stroke."
The pharmaceutical industry could also be a community pharmacy partner, according to the Hub pharmacy's Mr Jeffers. "I can see pharmaceutical companies funding more service development over the coming years. I think many are missing a real opportunity to promote their new products via local pharmacy based research."
Prove your service is needed
If you have received funding for a pharmacy service, it is likely that any collaborator or commissioner will require evidence of the effectiveness of the service, or information on how funds have been spent.
Mr Jeffers says community pharmacy has historically been "rubbish at collecting evidence that the services they offer help patients lead healthier lives and save the NHS money".
On the upside, he says the ability of pharmacy to collect evidence is "slowly getting better, and the 2016 PriceWaterhouseCoopers report into the value of pharmacy services was "a big step forward".
"However, any NHS service – whether pharmacy based or not – has to be both clinically justified and cost-effective, and you need hard data evidence to prove that a new service is worthwhile," he adds.
Mr Jeffers suggests that schools of pharmacy "have a big role to play" in working with community pharmacies, to ensure that the evidence base is academically rigorous.
However, don't feel that the burden of collecting evidence should fall to pharmacies alone. Ms Henley, from Community Pharmacy Wales, says that "collaboration can also be sought for evaluation, which is important for any new service – especially one that has been set up as a pilot".
You should plan the evaluation "at the start of the service and communicate [it] to pharmacists to get their buy-in," she says. "Without feedback and information to evaluate, a 'good' service may still not be continued," she adds.
Collecting this data and proving the worth of a service has benefits in the short and longer term – not only to prove your pharmacy's 'worth', but to produce data which can be reviewed to identify ways in which the service could be further improved for the benefit of patients and the wider sector.
Reducing pressure
As essential members of the primary care team, the ability of community pharmacies to provide a range of services that help people to improve their health will also reduce pressures on other parts of the healthcare landscape.
There's therefore a role for independent pharmacy in building the evidence for this, contractor Shaheen Bhatia says. "We are relieving the burden on GPs, but also creating evidence that we can show about these services when the commissioners are ready. Don't forget that independents can run their audits faster than the multiples.
"The next few months are going to be hard for community pharmacy, but we do need to work in this more clinical role," she adds. "Some of us have been fighting for this for the last 20 years. I for one always thought we weren't meant to be just dispensers," Ms Bhatia says.
The way patients interact with the NHS, and in particular with primary care, continues to change, and community pharmacies are well placed to meet the challenges that come with these changes. The recent uptake in sore throat testing services shows that the opportunities are there – for pharmacy teams who are willing to seize them.
Implementing new services CPD
Reflect
What are Pharmaceutical Needs Assessments (PNAs)? Where can information about declarations of competence (DoC) be found? Why is collaboration with other organisations important when implementing new services?
Plan
This article contains information about why pharmacies should develop new services, the steps involved in implementing a service, and the different methods of obtaining funding for a new service. The importance of collecting data to prove the effectiveness of the service is also discussed.
Act
Find out more about PNAs on the Pharmaceutical Services Negotiating Committee (PSNC) website here.
Read your local PNA, to find out about services that are already provided and services that are considered to be needed in your area
Read more about DoCs on the PSNC website here, which includes a guide to using the DoC system
Find out about funding, or possible partnership organisations, for the services that you plan to provide
Think about how you will evaluate your services in order to provide data about their effectiveness
Evaluate
Do you know how to identify local needs for new pharmacy services? Are you familiar with the process of setting up these services?