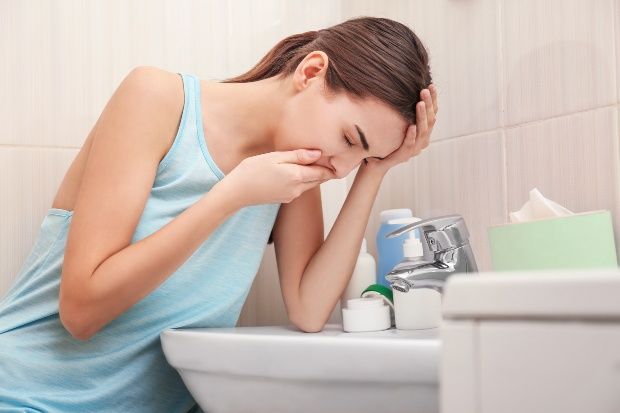 From this pharmacy CPD module you will learn about:
Medicines that are most commonly linked to nausea and vomiting
How common medication-induced nausea and vomiting is and the mechanisms that cause it
How medication-induced nausea can be treated and prevented
Advice and support pharmacists can offer patients
Download a printable PDF of this module – including the five-minute test – here.
Nausea and vomiting are basic protective reflexes against the absorption of toxins. The two terms are often used together, but they are defined individually and patients may experience only nausea or both.
Nausea is an unpleasant wavelike sensation in the back of the throat. It may be associated with flushing, pallor, tachycardia and the urge to vomit.
Vomiting (emesis) is the forceful expulsion of stomach contents from the mouth by