This article was correct at time of publishing (October 15). To keep up with the latest information please visit our coronavirus hub
Oral health is a vital part of overall health and wellbeing. Healthy teeth are essential for eating well and the antibacterial properties of saliva help the body defend against infection.
However, COVID-19 is putting the nation's oral health at risk. The British Dental Association claims NHS dental services in England have delivered approximately 14 million fewer treatments during  the pandemic compared to the same period last year.(1)
In addition to this, 38% of British adults admit to snacking more during lockdown, and 70% of families with children under five own up to eating between meals, putting their dental health at increased risk, according to The Oral Health Foundation.(2)
Although smoking charity ASH says more than one million people in Britain have quit smoking during the pandemic, those who have not are continuing to jeopardise their oral health. Smokers are more likely to produce bacterial plaque that leads to gum disease, tooth staining, bad breath and, in more severe cases, mouth cancer.(3)
Gum disease and mortality
Gum disease (periodontitis) is a risk factor for other health conditions, such as cardiovascular disease, stroke and diabetes, and has also been linked to a higher COVID-19 mortality rate.(4,5)
A recent US study claims COVID-19 is more severe in patients who have gum disease because gum inflammation contributes to the body's overall inflammatory response, which is a risk factor for poor COVID-19 outcomes.(5) However, the study acknowledges the lack of confirmatory evidence and thus findings should be taken with caution.
Accessing dental surgeries
With dental surgeries shut during lockdown and most now operating on a reduced schedule, access to dental care is increasingly difficult. Additionally, patients are also reluctant to put themselves in such close contact with a stranger due to the pandemic.
Contractor Peter Hamilton, community pharmacist in Northern Ireland told C+D that "temporary dental fillings were one of the first things to go out of stock at the beginnning of lockdown."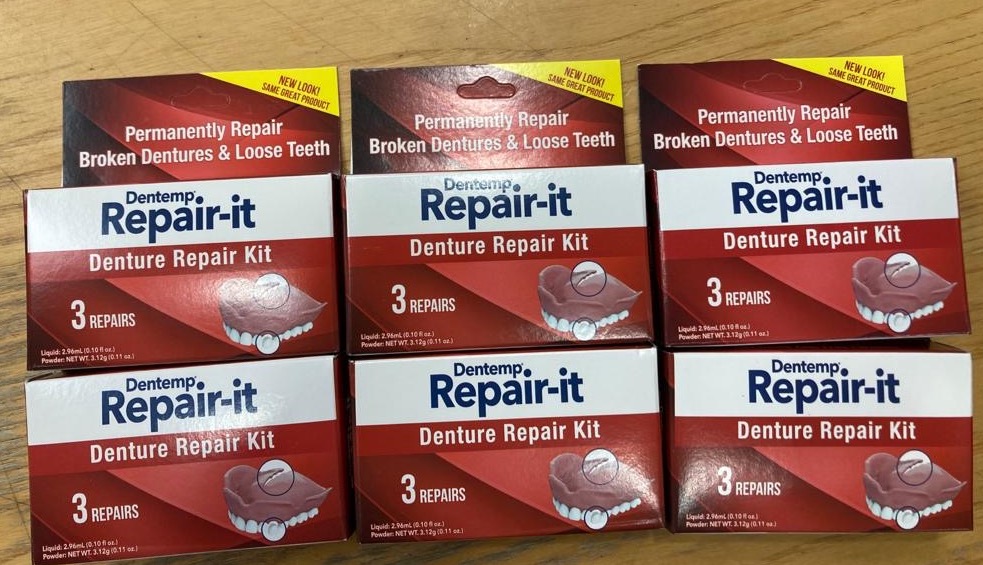 If your customers mention they are putting off seeing a dentist, you can reassure them about the measures the British Dental Association recommends surgeries put in place. For example, practices are scheduling appointment times to enable social distancing between patients as well as using personal protective equipment to keep staff and patients safe.(6)
Advice for every age
Because tooth decay (dental caries) and periodontal disease are largely preventable, there is also plenty of advice community pharmacy teams can give customers of all ages on how to look after their oral health.
Parents and carers with teething babies should be encouraged to start a daily oral hygiene routine as soon as the child's first tooth errupts, using an age-appropriate toothpaste. Those who are weaning should avoid sugary food and drinks and look out for hidden sugars on food labels.(7)
You might recognise that some of your patients are college or university students who are new to the area. It's likely they will not yet be registered with a dentist and it's worth reminding them to consider doing so before an urgent need arises.
Some customers may have concerns about wear and tear on their teeth and you can direct them to see their dentist to check if they are experiencing teeth-grinding (bruxism), often a result of stress – in which case they can be fitted for a custom-made mouth guard to wear at night.(8)
You may also find your elderly customers are reluctant to see their dentist, for a variety of reasons such as cost, transport issues or feeling unsafe being outside home at the moment. It is important to encourage them to make an appointment if they have concerns because dental problems such as loose teeth, poorly fitting dentures and pain can put them off eating and potentially lead to nutrition problems.(9)
Older customers may also be taking multiple medications, many of which cold have dry mouth (xerostomia) as a side effect. Left unaddressed, this can cause increase the risk of gum disease and tooth decay.(10)
Oral care routines
With pharmacies being the most accessible health care setting for most people, you have plenty of opportunities to make every contact count when it comes to offering oral heath advice.
Make sure your customer is familiar with the basis of a good oral health routine:(11)
brush for two minutes twice a day with a fluoride toothpaste to remove the plaque build-up that causes tooth decay.
interdental cleaning before brushing using interdental brushes, floss or water or air flossers, which help to dislodge debris between teeth.
fluoride mouthwash also prevents plaque build-up, but is not a replacement for brushing.
avoid snacking and maintain a healthy balanced diet, minimising sugar.
Signposting and support for oral health
If your customer is enquiring about relief for dental pain you can recommend paracetamol or ibuprofen, but advise them to see their dentist if the pain lasts more than two days, if they have pain when they bite or swollen cheeks, gums or jaw.(12) If they are unable to get an appointment, their dentist should be able to refer them to a local urgent dental care hub.
Dental routines are worth evaluating as we age, and pharmacy is in the ideal position to help customers make positive changes to their oral health.
References