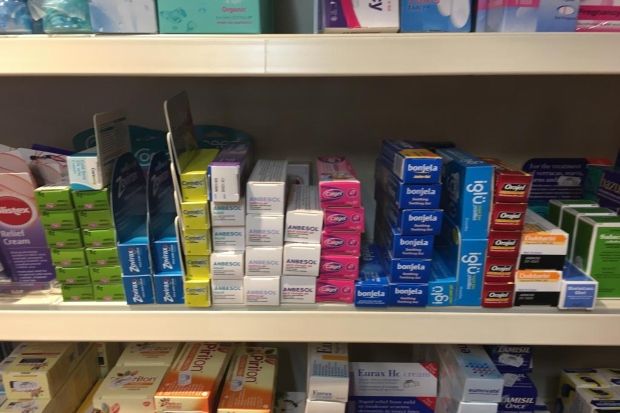 Mrs Mitchell, a mother of three young children and a regular customer, comes into the pharmacy.
"My youngest has just started teething," she says. "She's seven months old, and I've tried lots of things, but nothing seems to be working. She just won't settle at all."
You ask about the symptoms and what methods she has tried so far. You're satisfied that her daughter is teething, and find out she's tried using several different teething rings, but her daughter doesn't seem to get any relief from them.
She adds: "For my oldest child, I remember buying a medicated gel for teething from my local supermarket and it was great, but I can't find it anywhere. Do you sell it here? I've found some teething gels online – would