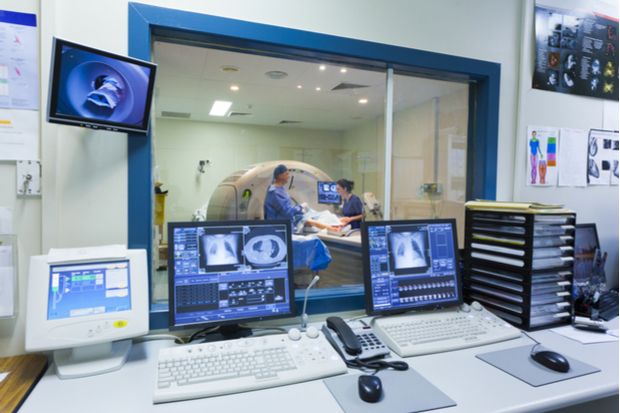 One of your technicians comes to you during a quiet moment.
"I keep meaning to look it up, but I never seem to get around to it," she says. "There's this thing called proton beam therapy that seems to be in the news quite a lot at the moment – I think because the first person has been treated at a centre in the UK. What is it?"
What is proton beam therapy?
Proton beam therapy (PBT) involves speeding up sub-atomic particles and streaming them at cancer cells in order to kill them. It is a similar approach to conventional radiotherapy, except protons stop once they enter the affected cells, which limits the damage to surrounding tissues and organs, reducing the incidence of side effects.