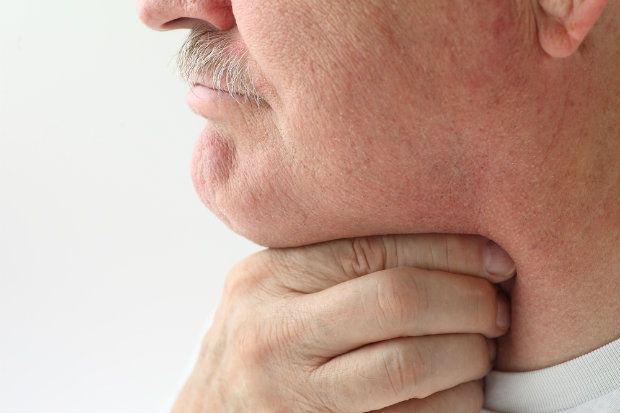 Maria is a newly-qualified locum pharmacist working in a busy store. Mr Johnson walks to the counter with a bottle of Difflam Oral Rinse. Maria serves him and asks if he needs any help.
"It's only a sore throat, it's not a big problem," he says.
But Maria asks a few more questions, and finds out that Mr Johnson has pain and discomfort at the back of his throat, which on examination looks slightly inflamed. 
She asks if he has any other symptoms, either now or recently. This is because patients with a sore throat can often present with other cold symptoms – such as fever, malaise, cough and stuffy nose - or as an isolated symptom like Mr Johnson. 
Maria then asks if he is on any other medication. Mr Johnson replies that it