This article was correct at time of publishing (June 11). To keep up with the latest information please visit our coronavirus hub
Living in lockdown has proved challenging for everyone, but issues around food supply, self-isolation or even spending more time with people at home can prove especially difficult for people with eating disorders such as anorexia, bulimia and binge eating disorder.
The eating disorders support charity Beat estimates there are around 1.25 million people in the UK with an eating disorder and there has been a 50% increase in demand for its services during the coronavirus pandemic.(1,2)
Triggers and fears
Eating disorders can start, exacerbate or return when people feel anxious, stressed or isolated, making this a particularly unsettling time.
Since most eating disorders involve an element of secrecy, being in lockdown with other people can make the person's self-imposed eating 'rules' hard to maintain. For example, they may feel they can't eat or skip meals with others in the household, or secretly purge after eating.(3)
Eating disorders tend to thrive in isolation, so for single people or those self-isolating alone, the pressures that cause them to avoid eating or to overeat may be amplified.(4) Similarly, someone who has suffered with an eating disorder in the past may find old issues resurfacing.
Exercise addiction
As well as wanting to be in control of their food intake, people with eating disorders may also want to feel in control of their exercise routine.
For some, this goes too far and can turn into exercise addiction. A recent study showed that people with eating disorders are more than three-and-a-half times more likely to have an exercise addiction that those without.(5)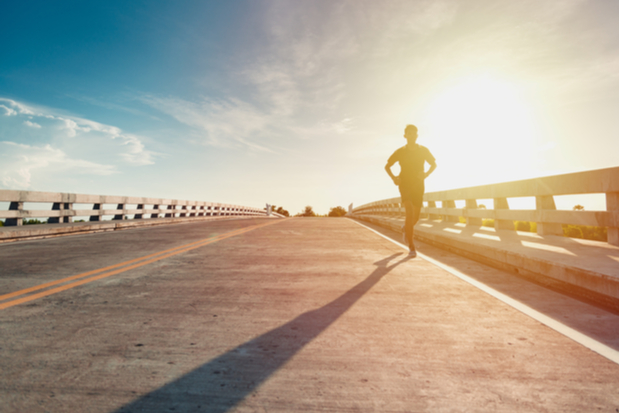 With lockdown exercise restrictions now eased, people who have felt unable to carry out their 'secret' exercise routines at home due to lack of space or feeling uncomfortable in front of others in the household, may begin to push themselves to exercise excessively outdoors to make up for their perceived inactivity during lockdown.(3)
You should seek to reassure those who have to follow government guidelines around self-isolating, as this may restrict their usual exercise routine. Reassuring patients that it is ok to rest and set healthy limits around exercise is important, and you can encourage positive changes such as rest days and mindfulness techniques to avoid over exercising and over compensating after self-isolating.(3)
Spotting the signs
Pharmacy teams may well be aware of customers with eating disorders, but in many cases it may not be obvious. While it is true that some sufferers of anorexia are severely emaciated, it's not always possible to tell by looking at the patient, and the majority of eating disorder sufferers are not visibly underweight. Those suffering from bulimia are often within normal weight range or overweight and those with binge eating disorder tend to be overweight.(1)
Eating disorders can affect men and women irrespective of their age, or ethnic or cultural background, however they are more prevalent in young women, particularly those aged 12 to 20 years. It is estimated that approximately one quarter of sufferers are male.(6)
It can be difficult to identify those who are suffering from an eating disorder as people may not recognise that they have an eating disorder or may deny having any issues.
It is important to be able to recognise signs and symptoms of an eating disorder so you can identify patients who may be suffering. This will allow you to advise those who are concerned about a friend or relative. Symptom presentation may differ between types of eating disorder.
Symptoms of an eating disorder can include:(7)
having distorted beliefs about body weight and shape
avoiding social events where food is involved
eating much less than usual food
deliberately being sick or taking laxatives or diet pills
excessive exercising
having very strict habits or routines around food
changes in mood
females may find their periods may stop
feeling cold and tired
problems with digestion.
Some other signs to look out for include:(7)
excessive weight loss
lying about how much they have eaten or how much they weigh
going to the bathroom promptly after eating
overeating when with others
wearing loose or baggy clothes to hide weight loss
cutting food into small pieces or eating slowly.
Advice and signposting
If a patient has already been diagnosed with an eating disorder and is asking for your advice about how to manage it at this time, there are plenty of things you can suggest.
Patients with eating disorders may be worried that their immunity may be lowered, making them more susceptibile to COVID-19 infection. You should reassure them that they are not at higher risk of contracting the virus, however they should still practice the recommended government guidelines on social distancing to keep themselves and others safe.(8)
Keeping to routines can help. Encourage patients to go to bed and get up at regular times, keep up with personal hygiene, get dressed and even make meal plans to create some shape and structure to their day.(8)
If they recognise the warning signs are that things are becoming more difficult, they should let other people know – either friends and family, their mental health team, GP or other healthcare professionals.(8)
It is also a good idea to encourage them to keep up with their treatment plan or therapy appointments, even if that is being done virtually. Many therapists are running telephone or video-based appointments at the moment, and there are also helplines people can call.
Beat offers a range of support services including helplines, online support groups, and one-to-one web chat. There are also helpful resources via the mental health charities Mind and Sane, as well as the National Centre For Eating Disorders.(9-12).
Further information
Patients can also be referred to the NHS website One You, for further information on looking after your mental health during lockdown. There is also government guidance for looking after mental health and wellbeing that they can be signposted too.
You can find more information on the C+D COVID-19 hub.
References