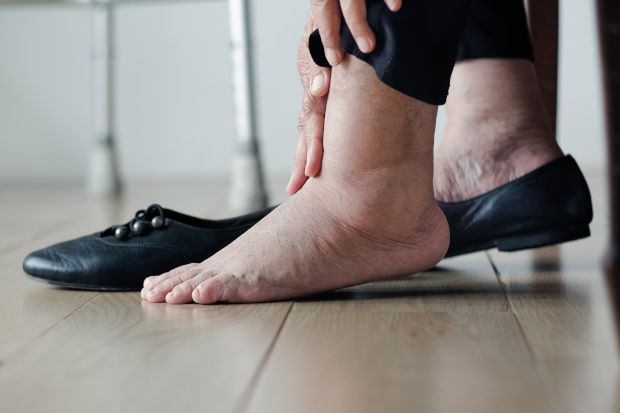 From this CPD module you will learn about:
The common causes of swollen ankles
When patients should be referred
The treatment options available and advice pharmacists can offer about self-care and compression stockings
Download a printable PDF of this module – including the five-minute test – here.
Swollen ankles are a common occurrence in community pharmacy. Although they are most commonly due to oedema, there are other circumstances where the ankle can grow in size; for example, from an increase in inflammatory cells.
Oedema is swelling as a result of the collection of fluid in the interstitial space, the area that surrounds the body's tissues and organs. It commonly occurs in the lower legs or hands (peripheral oedema), abdomen (ascites) or chest (pulmonary oedema, pleural effusion).
Capillaries, the body's smallest