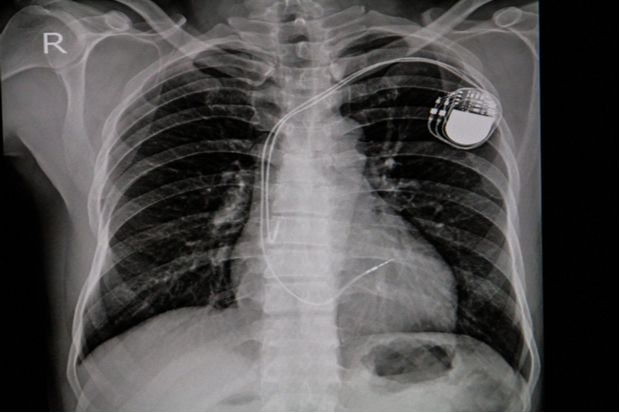 Stephen Lewis comes into the pharmacy in a bit of a panic.
"I've just come from the cardiologist and he says I have to have a pacemaker fitted," he tells you. "I haven't told Mary yet, I need to get my head round it all before I do.
"Is it true it gives your heart constant electric shocks? And I'll be forever setting off security alarms? That's assuming I survive the procedure – it is heart surgery, after all. Knowing my luck, I won't make it off the operating table!"
How do you respond to Stephen?
It's probably best to deal with Stephen's concerns one by one:
The operation
Pacemakers are usually fitted under local anaesthetic with sedation, so the patient is drowsy but conscious throughout