It has been estimated that 10% of travellers will seek medical care either abroad or when they return home.(1) In approximately 43-79% of travellers who frequently visited low- and middle-income countries developed an illness, the most common illness was diarrhoea.(2)
The following symptoms are the most common cause of returning travellers presenting to medical care:(3)
Gastrointestinal symptoms – diarrhoea is one of the most common complaints, while other symptoms include nausea, vomiting, constipation and abdominal cramps.
Fever – can be caused by severe life-threatening illnesses.
Rashes and dermatological conditions – including sunburn, skin and soft tissue infections.
Respiratory symptoms – such as runny nose, sore throat and cough. Causes include both upper and lower respiratory tract infections, and tuberculosis.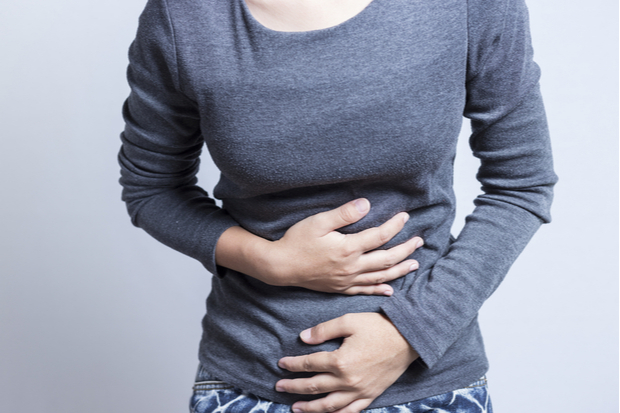 These illnesses can present after varying lengths of time. Some patients will present immediately after travel, or within a few days or weeks, for example in most types of diarrhoea and dengue fever.(4,5) Some illnesses may not manifest until months after travel, including some types of malaria and other parasitic infections. It is important to ask a patient about tropical travel when they present to the pharmacy, particularly any travel in the last six months.(6)
Travel during COVID-19
The current COVID-19 pandemic is curbing international travel but it is still possible to travel and travellers face a potential risk COVID-19 exposure. Travellers should be advised to follow the latest guidance and developments both for their place of residence and destination.(7) They should be advised to check the TravelHealthPro website for travel health guidance and sign up for travel advice email alerts.
Quarantine requirements vary by both destination and the specific country of residence within the UK.(8) Rapid changes to the dynamic list of permitted destinations; ie countries and territories that are both exempt from advice against "all but essential" international travel and on the "travel corridors" list, can occur with very little notice and travellers must accept this risk when booking.
Travellers arriving in the UK from a non-exempt destination must self-isolate for 14 days as it can take up to 14 days to develop COVID-19 symptoms post infection and transmission can unknowingly occur during this time, even in the absence of symptoms. They must travel directly to the place where they are staying and not leave until 14 days have passed since the day after they were last in a non-exempt country or territory.(9)
The main COVID-19 symptoms to look out for are:
new continuous cough
high temperature
loss or change to sense of smell or taste
If anyone develops any of these symptoms, they should self-isolate at home for 14 days and get tested for COVID-19 and this can either be booked online or by calling NHS 111. If they are staying with other people, then the entire household with will need to begin self-isolating. Guidance on self-isolating and symptoms development can be found on the Gov.UK website.
In addition to self-isolation, symptomatic patients should rest and remain well hydrated. Fever and pain can be treated with simple analgesia and a cough with a teaspoon of honey, and patients should avoiding lying supine (on their back). Symptomatic patients should not attend a pharmacy, nor should members of their household, but they may call or access services online.
If a patient feels that they cannot cope with their symptoms at home; their condition worsens; or their symptoms do not improve after 10 days, they should be directed to use the NHS 111 online COVID-19 service. In a medical emergency they should call 999. Red flag symptoms include significant worsening of symptoms, being unable to complete a sentence at rest, blue lips and having an audible wheeze.
Fever in the returning traveller
The most common causes for fever in the returning traveller are:(10)
malaria
dengue fever and other arboviruses
Epstein Barr virus infection
rickettsial infection (eg typhus)
enteric fever (eg Typhoid)
Due to the possible severe consequences of some of these diseases, any patient presenting with fever after returning from a tropical location must be assessed by an appropriately trained healthcare professional.
In travellers returning from some countries with outbreaks, the possibility of a viral haemorrhagic fever (VHF), while rare, must be considered.(11) VHFs are a group of illnesses caused by several distinct virus families: arenaviruses, filoviruses, bunyaviruses and flaviviruses. The viruses are endemic in areas of Africa, South America and Asia, with some present in parts of Europe. Illness severity ranges from relatively mild to severe, life-threatening disease; with some high consequence infectious diseases such as Ebola. The viruses are dependent upon their animal hosts for survival; therefore, they are usually restricted to the geographical area inhabited by those animals.(11)
History taking and key questions
Social distancing requirements do not negate the need for privacy during a travel history consultation, and consultations should be carried out in a private setting, such as a consultation room, where patient confidentiality can be respected. Adequate personal protective equipment should be worn during the consultation.
A detailed and well-structured history is the key to appropriately assessing the returning traveller. A travel history should involve the following elements:
Presenting complaint
This includes the main symptom and any associated symptoms and the date of onset is key to establishing possible causes. Patients should be asked if they developed the symptoms while travelling, or on return to the UK, and if they received any healthcare while travelling.
Details of travel
It is important to review countries visited, including countries travelled through during a stop-over or in transit. It can be important to find out where in a country a patient visited, as some countries have different patterns of diseases, eg malarial areas can vary even within countries. The duration of travel and date of return to the UK should be established.
Signs of malaria and reason to refer include:(12)
a high temperature of 38°C or above
diarrhoea and/or vomiting
malaise
headache
muscle aches.
The incubation period for malaria can be between 7-18 days. Therefore, symptoms may start when the patient has been home for a few weeks.(12)
Reason for travel
Most people will travel for tourism or to visit friends and relatives. However, some may be travelling for work or business, and it is important to establish reason for travel. It is important to identify whether the patient had contact with anyone with an infectious disease and to clarify the exact nature of their work eg if they are a healthcare worker.
Type of accommodation
Explore the nature of where the patient was staying eg were they sleeping in a hotel or in basic accommodation. If staying in mouldy , damp or overcrowded conditions, it is important to rule out tuberculosis – and check if the patient has had their Bacillus Calmette-Guérin vaccination as a child.(13)
Food and drink
It is particularly important to ask if the patient consumed any street food, undercooked or raw food, seafood, unpasteurised dairy products or uncooked fruit and vegetables during their travels. Patients should be asked about sources of water, for example if they drank bottled or treated water, or water from local sources. These questions are particularly important when presenting with a fever or with abdominal symptoms.(14)
Diseases possible with untreated water include cholera, typhoid fever, hepatitis A, hepatitis E, schistosomiasis and worms.(15)
Cholera is typically defined by a sudden onset of extremely profuse, watery diarrhoea one or two days after ingesting the bacterium. Large amounts of fluids can be lost in a short amount of time so it is important that patients stay hydrated. Signs of dehydration should be taken seriously and if the patient is unable to hold down liquids, emergency care should be sought.(15)
Signs of schistosomiasis include fever, lethargy, weight loss, and blood in the urine or stool. It can occur weeks after infection.(15)
Typhoid fever causes a cough, fever, rash and sometimes diarrhoea. Signs of this should be immediately be referred to be a GP as it can become a serious condition.(15)
Activities while travelling
Certain activities are associated with a higher risk of illness. These include those activities with exposure to animals (eg safari and farming), exposure to untreated fresh water (eg water sports and hiking), and activities that may take patients to more austere environments (eg jungle trekking).
Insect and animal bites
It is important to ask about these but bear in mind a traveller's history of insect bites may be unreliable, and it is important not to discount a possibility of malaria if a patient has symptoms and has returned from a malarial area, even if they report no mosquito bites. Countries with high malaria risk can be found in the Public Health England guidance.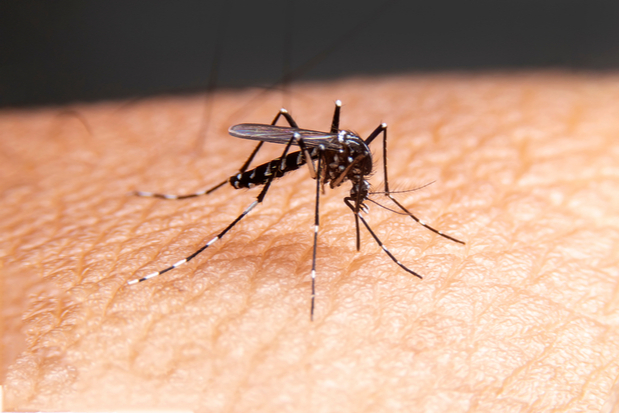 If the patient travelled to a malarial area you should ask if malaria prophylaxis was taken and if they used insect bite avoidance methods eg using insect repellent containing DEET (N, N-Diethyl-meta-toluamide).
Past medical history and medications
Chronic medical conditions such as diabetes can affect a patient's immune system, and how their symptoms manifest. For patients with diabetes, any sickness that cannot be treated at home should receive medical attention as soon as possible .
It is important to ask if a patient had any pre-travel vaccinations or a pre-travel assessment. This information can be important in deciding whether a patient needs to see a GP or not. Travel vaccinations are available for diseases including yellow fever, typhoid and hepatitis A, which can protect patients from these serious conditions.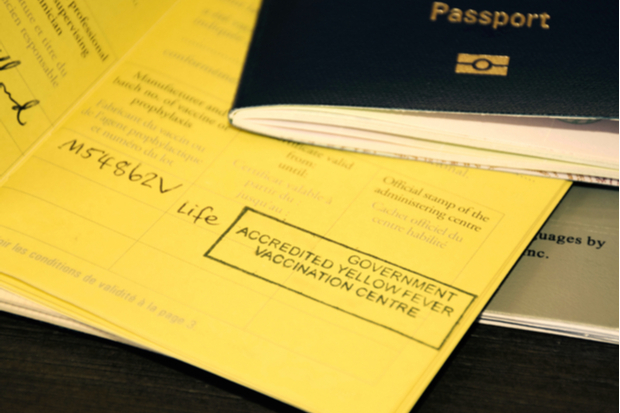 Other considerations
It may be useful to ask patients the following:
If they have had any new sexual partners while travelling – they may require referral to a sexual health clinic for screening.
If they travelled with anyone else and if so, if they are also feeling unwell. This may not rule out possible infections, but it is also good to refer others if they too are feeling unwell.
Any smoking, alcohol or other recreational drug use as this can establish other risk factors and predictors of disease severity.
If they have had any other foreign travel in the last six months.
General advice for patients and carers
Remaining well-hydrated is advisable. In cases of diarrhoea, anti-diarrhoeal drugs should be avoided and it is essential to replace electrolytes in addition to fluids. Basic analgesia, such as paracetamol, is appropriate for mild pain or as an anti-pyretic.(4)
Red flags
Malaria can rapidly develop into life-threatening severe malaria. If a returning traveller from a tropical country has a fever, it is important they urgently seek medical assessment in a healthcare setting that can appropriately exclude malaria.(12)
Patients with any evidence of central nervous system infection, for example confusion, photophobia, discomfort or pain in the eyes following exposure to light or neck stiffness, also need urgent medical assessment, as these symptoms may be a sign of meningitis.(16)
It is also important to consider the possibility of sepsis and refer such patients to seek medical help urgently if this is suspected.
Signs of sepsis include:(17)
confusion or slurred speech
blue, pale or blotchy skin, lips or tongue
a non-fading meningitis-like rash
hyperventilation or difficulty breathing.
Sepsis symptoms can come on very quickly and can be fatal. In this situation, it is important to advise patients to seek emergency medical care.
Additionally, it is imperative to remember that even relatively common conditions like gastroenteritis can cause severe dehydration, which can have serious consequences in certain populations, such as the elderly and children. In such cases, patients and carers should be advised to maintain adequate hydration and seek medical attention early if they have any concerns.(18)
Useful resources
You may find some of the following sources useful when assessing the returning traveller:
Centers for Disease Control and Prevention: General approach to the returned traveller
These are additional resources useful for both pharmacists and to signpost patients and their carers for further information.
References