This article was correct at time of writing (March 17) - to keep up with the latest information please visit our Coronavirus hub
The World Health Organisation (WHO) officially characterised COVID-19 as a pandemic last week (March 11) following the virus's alarming level of spread and severity. With news unfolding hour by hour, Europe has since been labelled as the epicentre of the coronavirus outbreak by the WHO, and there have been increasing levels of anxiety worldwide.
The role of community pharmacists is essential in supporting the general public and patients with long-term conditions. Teams can provide public health support to prevent the spread of the infection and give patients advice on how to manage their condition if symptomatic. While some people may develop only mild symptoms, people with chronic lung conditions as well as those with diabetes, cancer or other underlying health conditions may experience more severe symptoms such as pneumonia, severe acute respiratory syndrome, kidney failure and even death.
Community pharmacists and pharmacy staff can provide public health support by:
First making sure that the pharmacy team is aware of the current NHS guidance for community pharmacies regarding (COVID-19) to protect themselves and staff members.
Displaying posters and sharing information on how to contain the virus, such as reinforcing taking sensible approaches and hygiene measures like washing hands more often and the use of hand sanitisers.
Promoting healthy eating by providing advice on food and nutrition to support the immune system.
Advising younger people to be more mindful about protecting others such as the elderly and those with underlying health conditions.
Recommending OTC medication to manage coronavirus symptoms. There have been some reports that use of ibuprofen can worsen symptoms of COVID-19 by prolonging illness or causing further respiratory complications, and recommendations that paracetamol should be used first-line for fever. However, it is important to note that this is not well evidence-based and has not yet been endorsed by national guidelines. There are, however, fewer side-effects associated with paracetamol and it is also more appropriate to use in elderly patients who are at risk of adverse effects.
Advising customers to use moisturising creams as regular hand washing and using hand sanitiser can cause dry skin and can compromise the skin's integrity.
Making arrangements for those affected by coronavirus to order their medication online and have it either delivered or picked up by family or friends.
It is important to check (by phone) on those who have been affected by the virus – sparing a few minutes to provide social support and offer reassurance to patients can help to reduce feelings of isolation and anxiety.
Advice for patients with asthma
Asthma UK has issued the following advice for people with asthma:
Patients should be advised to use their preventer inhaler everyday as prescribed to prevent asthma attacks.
Patients should be reminded to carry their blue reliever inhaler at all times.
Patients should follow official NHS guidance on preventing the spread of coronavirus, such as washing hands regularly with soap and water for at least 20 seconds or using hand sanitiser if handwashing isn't possible. Patients should also be advised to cough or sneeze into a tissue, then throw the tissue away and wash hands immediately afterwards.
Consider social isolation by avoiding contact with people who are unwell, crowds and busy places. If travel is essential, patients should be advised to avoid rush hour.
Wearing face masks is not recommended by Public Health England as it may make breathing difficult in patients with respiratory conditions.
Patients should consider other arrangements, such as working from home if possible and should be advised to reduce contact with others.
Patients should be advised to managed symptoms of cold, flu or any other respiratory condition to prevent asthma symptoms from worsening.
Patients can also be directed to Asthma UK to download an asthma action plan to help recognise and manage symptoms of asthma flare-ups.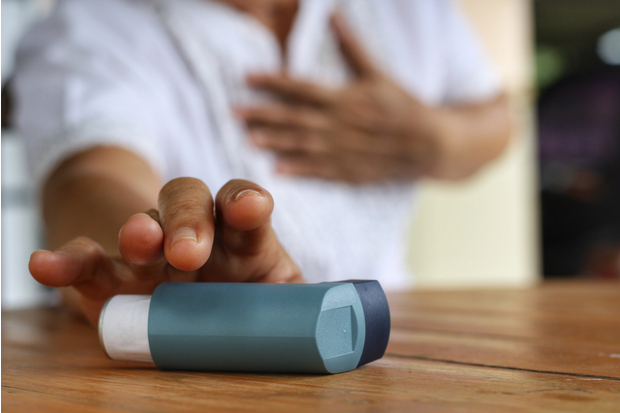 The current advice on coronavirus is for those with symptoms of fever and/or a new or continuous cough, which may be confusing for those patients with asthma who can regularly have asthma coughs. Patients unsure about their cough symptoms should be advised to phone NHS 111 for advice.
For those who become unwell or think they have been affected by the virus, the advice is to:
Stay at home for seven days and self-isolate.
Contact NHS 111 online service only if symptoms become worse or call 999 if they experience an asthma attack.
The British Lung Foundation has provided further information for patients with lung conditions.
Advice for patients with diabetes
Diabetes UK has issued the following advice for patients with diabetes:
When diabetic patients become unwell for any reason they should follow 'sick day rules'. However, in the case of coronavirus, it is important that patients do not visit their GP practice or hospital and should contact NHS 111 online or call 999 if symptoms are severe.
The current advice for those with diabetes is that if they have a new continuous cough or temperature they should:
Stay at home for seven days and self-isolate.
Keep taking their medication.
Avoid going to pharmacy, their GP practice or hospital.
Those who monitor their blood glucose should do so more often.
Be reminded to contact NHS 111 online service if their symptoms become more severe or do not get better after seven days.
Contact their GP, practice nurse or diabetes nurse by phone and follow advice on diabetes medication.
Patients should be advised to recognise signs of hyperglycaemia, especially those who do not check their sugar level at home. Symptoms include passing more urine than normal, especially at night; being very thirsty; headaches; tiredness and lethargy.
For patients with type 1 diabetes, check your blood sugar at least every four hours, including during the night, and check your ketones if your blood sugar level is high (generally 15mmol/l or more, or 13mmol/l for those using an insulin pump – although this may vary for individuals). If ketones are present, patients should contact their diabetes team by phone.
Eat healthily and stay hydrated.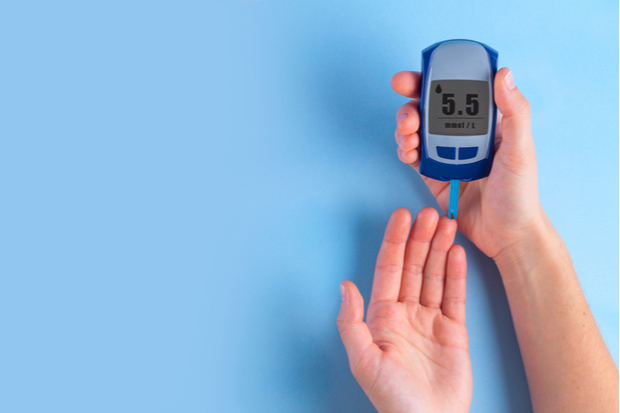 Diabetes UK recommends that patients who do not have symptoms of coronavirus should continue to attend their routine appointments as normal, unless told otherwise told by their local GP practice, hospital or diabetes team.
Supporting general wellbeing
It is normal for people to become anxious in such situations. Self-isolation where patients have been asked to stay at home can be very stressful, and providing advice to support general wellbeing can be very helpful.
Patients should be reminded to only look at reliable sources of coronavirus information. Keeping up to date with the news around coronavirus is important but limiting exposure to the media is advisable. Encourage patients to self-support and stay healthy by maintaining a healthy diet, staying hydrated, keeping active, finding ways to spend their time and staying in touch with family and friends. Further advice and tips can be found on the Mental Health Foundation and Mind website.
For further up-to date advice and other information and guidance patients can be directed to:
Unsure about what advice you should be giving patients? Read our article: 'Advice to give patients on COVID-19'.
References