1. You need to think differently
This emerged as the main theme of the conference. See here for more on how, why and who does it well.
 
2. It's hostile out there
Times are tough with the combination of reduced wholesaler models, long-running national contract negotiations and dispensing at a loss, for example, says Numark managing director John D'Arcy. "It's very, very difficult to cope... if you feel overworked [and] underpaid, then it's probably the same everywhere."
 
3. Pharmacy is too reactive
Just look at how we wait for prescriptions to appear, says Mr D'Arcy. "We have got to move that reactivity to being proactive."
 
4. You need a plan...
Yes, you need to respond to the environment you find yourself in, "but at all times against the background of your business vision", says Mr D'Arcy. "Without the vision you will not get anywhere." Set a goal and work backwards to see how you're going to get there, he says – you should aim to produce an two-year action plan.
---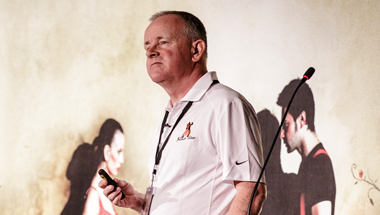 "Don't go to bed until you've
learned something new
every day"
John D'Arcy, managing director, Numark
---
5. ... and a thirst for knowledge
You would not see GPs balk at paying for learning the way pharmacists do, says Mr D'Arcy. "Don't go to bed until you've learned something new every day."
 
6. Profit is not a dirty word
"Actually, it's a very good word," says Mr D'Arcy. He scoffs at those who say pharmacists have to decide whether to be business people or healthcare professionals "as if that's a choice". He adds: "If you're not making profit, you're not in business."
 
7. Customer service gets noticed
We know this, says Mr D'Arcy – but are we carrying it out? "Increasingly, patients are going to judge a pharmacy on the basis of its [customer] service," he says. Numark membership services manager Wayne Harrison urges contractors to think of their own experiences of great customer service and see if those elements are happening in their pharmacy.
 
8. You need to invest in your team...
Don't try to do everything yourself, says Mr D'Arcy. Why? Well, apart from your own sanity, "why do people leave [businesses]?" asks Actavis sales director Clara Carter. The answer is they don't feel valued – and giving staff responsibility can demonstrate that you hold them in high esteem. "It all centres around that motivation piece," she says, "and feeling that the organisation has a vision and a value and something they can buy into in terms of [their] development."
---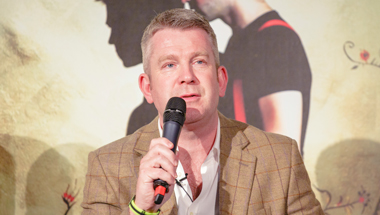 "Your teams are capable
and will thrive on responsibility
and change."
Brian Fisher, commercial director, Quantum Pharmaceutical
---
9. ... because they are more capable than you think
So says Quantum Pharmaceutical commercial director Brian Fisher: "Your teams are capable and will thrive on responsibility and change."
 
10. You're not making the most of IT...
According to Mr D'Arcy – and the need to do so became something of a theme in Argentina. "We need to think about our business and how IT can help us," he says. "Use it to create headroom."
 
11. ... especially your own website
You've probably got one – but you're also probably thinking, "What the hell do I do with it now?", says Numark director of marketing Mandeep Mudhar. Sound familiar? Then your languishing, out-of-date site could be doing your business more harm than good. "It will actually do more damage to your business if you just let it be," Mr Mudhar warns. And you could actually get quite a lot out of it – such as data on your customers – if you use it in conjunction with analysis tools such as Google Analytics.
 
12. Change isn't easy...
... but it is necessary, says Mr Fisher. He admits it is a "giant leap of faith" to make significant changes to your business. "[But] in my view the upsides far outweigh the challenges," he says.
---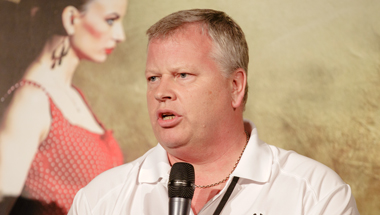 "If any of you are not looking
at your business numbers monthly,
you're losing out"
Paul Smith, managing director, Phoenix
---
13. You don't know your business well enough
Very few hands went up when Numark director of commercial operations Raj Nutan asked delegates if they tracked KPIs (key performance indicators) for their business. And perhaps even fewer when he asked how many looked at their business accounts monthly – for most, this was an annual task. Speakers were united in their view that the latter is not often enough. "If any of you are not looking at your business numbers monthly, you're losing out," says Paul Smith, managing director of Numark parent company Phoenix.
 
14. You need a buying strategy
Again, not many contractors could say they had one of these when asked by Mr Nutan, but several conference speakers picked up on its necessity.
 
15. You stock too many retail lines
The average of 2,000 in a pharmacy is way too much, says Phoenix director of OTC Mike Johnson. The company's Rowlands chain stocks around 1,500 per branch, he reveals.
 
16. Good link-selling could add £10k to your turnover
Mr Harrison says making just 10 link sales a day could add almost £10,000 to your revenue. His advice for making this happen includes having a 'link-sell product of the month' and making individual staff members 'champions' for particular retail categories.
 
17. There are opportunities in the NHS
Not least because it's bankrupt, says Mr D'Arcy. "But we have got to make [those opportunities] happen... en masse and also individually." The £20 billion savings target, expansion in domiciliary care, public-private partnership and population growth all make the current environment "attractive" to pharmacy, adds Mr Mudhar.
 
18. Your core role
It is "to talk to patients so they get the best out of their medicines", says Mr D'Arcy. "Talking to patients is your core route to differentiation."
---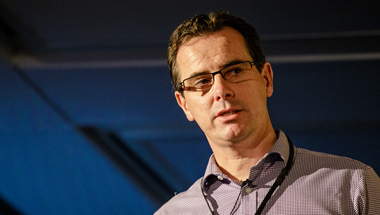 "More benefits [of patient records
access] would be realised
with better IT integration"
Ian Taylor, managing director, Rx Systems
---
19. Better IT is needed to make the most of patient records access
So says Ian Taylor, managing director of systems supplier Rx Systems. He questions how the pilot access to summary care records in pharmacies has been deemed a success, as he says the statistics, yet to be published in full, are "not that exciting". One problem is the need to go outside the dispensary system to access the information, Mr Taylor says, and he believes more benefits would be realised with better IT integration.
 
20. NHS IT is 'a nightmare'
Oh, OK, you knew this one already (not least the latest EPS debacle this week). But see here for a systems supplier's take on the issue and what needs to be done about it.
More from the Numark conference:
Develop buying strategy, Numark urges independents
Numark chief: Political support has failed to prompt progress