Community pharmacy underwent such a dramatic journey over the past 12 months that it made England's World Cup adventure look positively dull. While some stories – such as the decade-long drive for the decriminalisation of dispensing errors, and the High Court battle over the pharmacy funding cuts – finally came to an end, others were left unresolved.
Below are my pick of the biggest questions which pharmacists and their teams will need answers to in 2019.
1. Are contractors' funding woes set to continue?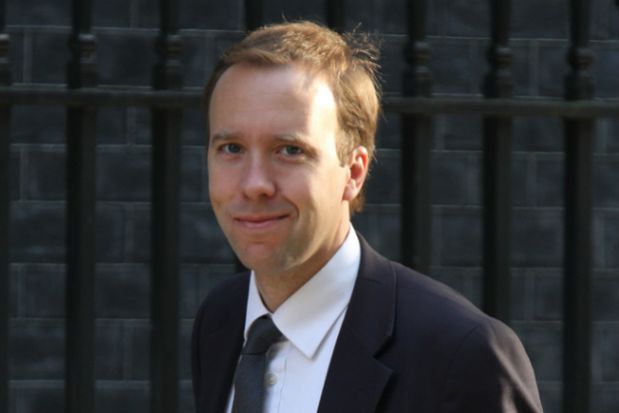 For pharmacy owners in both England and Northern Ireland, 2018 was the year when the full force of funding pressures was truly felt.
In July, C+D exclusively revealed the location of 140 pharmacies in England that had closed in the 18 months since the funding cuts came into force – a figure which had risen to 165 by the time the Pharmaceutical Services Negotiating Committee (PSNC) made its own announcement in September. C+D's Salary Survey 2018 suggested that of the independent contractors still standing, 83% saw their personal income drop – with an average income fall of 15%.
The appointment of the new health secretary, Matt Hancock (pictured above), has seen more positive rhetoric from the government towards community pharmacy in England, but will this translate into remuneration in 2019?
Investment in pharmacies was one of the many promises Mr Hancock made in his first health speech. But with October's funding announcement that the cuts will drag on for the remainder of the financial year, the reality on the ground shows no sign of improvement.
PSNC CEO Simon Dukes stressed the negotiator could not have gotten a better funding offer, and the negotiator claimed it is in the "very early stages of rebuilding a constructive working relationship" with the Department of Health and Social Care (DH). But with the fate of thousands of pharmacies – not to mention the patients they serve – hanging in the balance, these words will need to turn into action. Fast.
Meanwhile, across the Irish Sea, pharmacy owners are cutting back on services to cope with an estimated £20 million funding shortfall. The Northern Irish Department of Health's announcement of a £11m increase in funding – including £2.1m for a minor ailments scheme – was described a "sticking plaster" by the country's negotiator, which also warned of a potential "snowball" of pharmacy closures.
2. Will the multiples close more branches?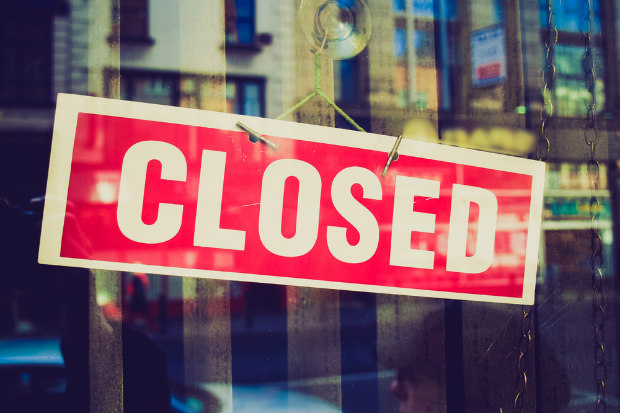 When the cuts in England were first announced, much attention was placed on how small independents would cope with drastically reduced funding. Without the financial safety net and head office support of a large company, the thinking went, they would be the most vulnerable.
Yet of the 140 closures identified by C+D over 18 months, 101 were owned by large or medium-sized multiples (view C+D's interactive map of every closure). Seventy of these were owned by Lloydspharmacy alone, which announced in 2017 that it was offloading 190 "commercially unviable" branches, blaming "dramatic reimbursement cuts". Boots had the next highest number of closures – at 22 – but insisted to C+D that this was "usual practice".
The financial reports of both of the UK's largest two pharmacy chains have not made for pleasant reading: Lloydspharmacy reported a 2% year-on-year revenue drop for July to September – which it attributed to selling off its branches – while Boots has repeatedly reported drops in its retail and pharmacy sales.
The CEO of the Company Chemists' Association – which represents the biggest multiples as well as the pharmacy arms of three supermarket chains – told C+D last month that he "genuinely doesn't know" if these businesses will shed more branches. "The pressures are real, and people are feeling them," he added ominously.
3. Should we brace for Brexit shortages?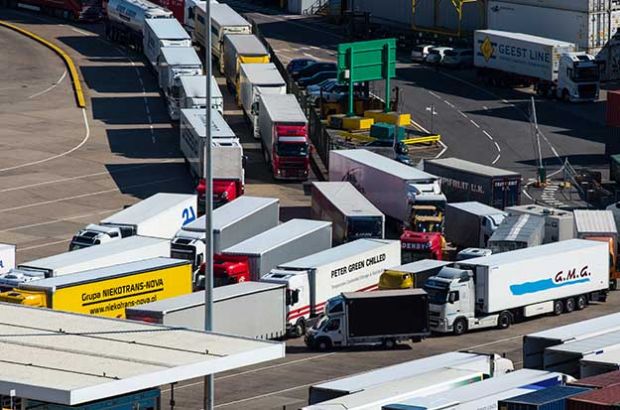 At the time of writing, the UK is still waiting to find it if we will enter the nightmare scenario of a no-deal Brexit, the middle ground of Prime Minister Theresa May's (admittedly unpopular) deal, or a second referendum – another, even less predictable outcome, that the Royal College of General Practitioners has backed.
Any disruption to the international medicines supply chain could have potentially catastrophic consequences – not for nothing is the UK's wholesaling body calling for Cobra-style crisis meetings to tackle shortages in the event of a no-deal Brexit.
If there's one positive that could come out the Brexit maelstrom, it is government plans to amend the Human Medicines Regulations 2012 to enable pharmacists to cope with shortages by dispensing an alternative without having to contact a GP. Hearteningly, the DH has insisted to C+D that this "will come into force before March, regardless of the situation with Brexit".
This official recognition of pharmacists' medicines expertise could go some way to repairing the damage caused by two years of government policy firmly prioritising employing pharmacists in general practice and cutting the number of England's community pharmacies.
In the meantime, the DH is asking pharmacy teams to reassure patients they don't need to stockpile medicines at home, and that plans are in place to maintain continuity of supply. How much reassurance these words will bring depends on the outcome of the next parliamentary vote on Ms May's deal, scheduled for two weeks' time.
4. Have you forgotten about the FMD?
An issue inextricably linked with Brexit is the falsified medicines directive (FMD) – an EU requirement for all pharmacies to scan barcodes on medicines packaging at the point of dispensing. If your pharmacy hasn't started preparing for the FMD yet, then you need to get a move on, as all UK pharmacies will be required to start scanning and connecting to the national database on February 9.
While government officials have suggested that a no-deal Brexit will render the directive inoperable, they insist pharmacies must still prepare – as the alternative would be a UK-focused system built on the FMD model.
5. What's the long-term plan?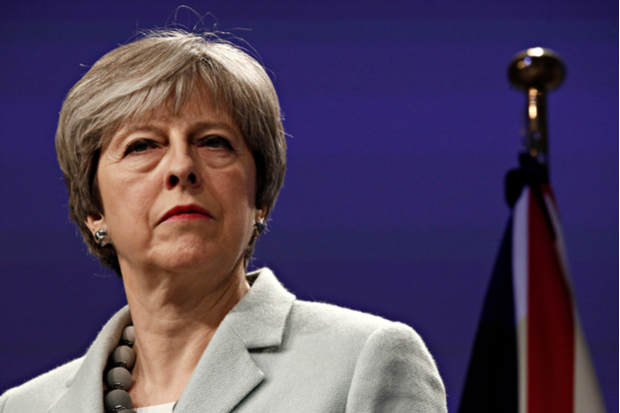 The FMD isn't the only initiative which could be thrown into disarray by Brexit; it has also proven a convenient excuse to delay publication of the government's 10-year plan for the NHS in England. As far back as June 2018, the prime minister announced that the budget for NHS England will increase by £20.5 billion over the next five years.
But will any of this money be channelled to pharmacy, so the sector can make a valuable contribution to Mr Hancock's much-touted prevention agenda? We still have no idea – and by the sounds of it, neither does the government.
To his credit, Mr Hancock has at least name-checked healthy living pharmacies as an example of the sector's potential prevention role, and pledged to "encourage more people to make the most of their local pharmacy". Any indication of how, or even if, this will be centrally funded has been held back for the 10-year plan. Last month, the Guardian reported that publication of this document has been pushed back until January, due to the "government's chaos over Brexit".
6. Will you receive an unannounced inspection?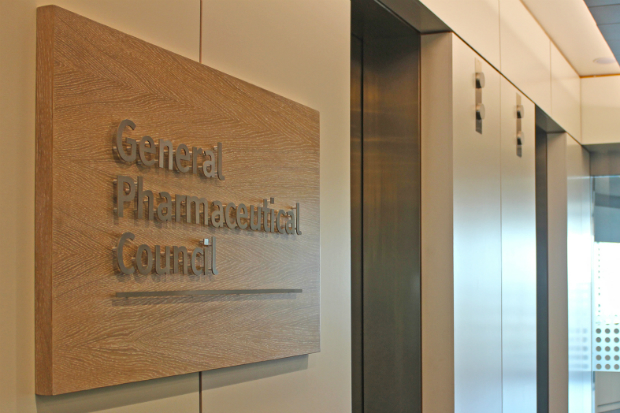 Under the General Pharmaceutical Council's (GPhC) plans, pharmacies could be subject to unannounced inspections as soon as April, with the results published online and displayed in-store.
As part of its new approach, ratings will narrow from excellent, good, satisfactory or poor, to just two possible outcomes: having met or not met the standards. Details of other planned changes, including the three types of inspections the GPhC wants to implement, can be found here.
The response from C+D readers has ranged from ambivalence and acceptance, to outright alarm. Lawyer David Reissner used an example from the care home sector to highlight the potential legal complications that can arise when a regulator publishes contested inspection findings. Is this a scenario pharmacies will face in 2019?
7. How can C+D support you in 2019?
Whatever the new year brings, C+D will be here to inform, champion and support pharmacists and pharmacy staff. This includes sharing your incredible stories of success through the C+D Awards. Entries are open until February 15, and alongside the perennial favourites such as Pharmacist of the Year, 2019 will see the return of the Above and Beyond Award, and C+D's first category specifically celebrating the role of locums. You can enter all 14 categories here.
In 2018, we revealed the true extent of the pharmacy funding cuts, blew up the government's myth that contractors are defrauding the NHS, revealed an equal pay gap among pharmacy employees, and introduced a wider range of voices from across pharmacy than ever before – to name just a few ways C+D told your stories. None of this would be possible without your suggestions and feedback, and we need you to continue to tell us about the issues that matter the most.
On behalf of everyone at C+D, thank you for all your comments, contributions and story suggestions over the past 12 months, and we look forward to your continued support in 2019.

James Waldron is editor of C+D. Email him at [email protected] or contact him on Twitter at @CandDJamesW