The fact that pharmacist Shabbir Mellick won two categories at the C+D Awards 2020 is perhaps not surprising when you consider just how many projects he is involved in.
His goal is to provide practical ways to promote mental health and the common thread that brings much of his work together is "community", he says.
He took home the Above and Beyond Award – voted for by C+D readers – for outreach work he had done around mental health issues in homeless people in south London, including talks and workshops at which he also handed out essentials such as hand wipes, dental floss, deodorant and rehydration salts.
Mr Mellick was also recognised in the Public Health Champion of the Year Award for events he has organised across schools, universities, spiritual institutions and elsewhere to promote mental health, including a photography trip to the Peak District for students at Manchester University with anxiety and depression.
Having always had an interest in public health, it was while working in the dispensary as a relief pharmacist at Boots that he developed an interest in mental health and the self-help techniques that could help his patients.
In his role as an anticoagulation pharmacist with the Croydon GP Collaborative, it is not just the medical he is dealing with, but the whole person and how they're coping, he explains.
Adapting to the pandemic
Recovering from a serious car crash and the death of a friend in 2019 spurred him to do even more to help support people with mental health and resilience. His initiatives saw him crowned C+D's Community Pharmacist of the Year Award in 2019 (pictured below).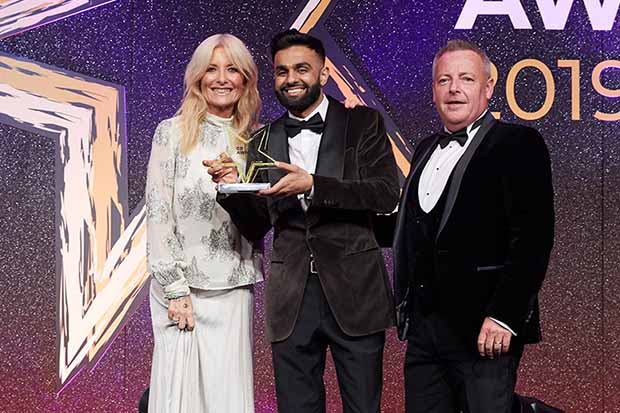 The pandemic did put a stop to some of the work he was doing in this area, but it also showed him there was a greater need that could be met in different ways. He now has a series of new projects he is working on at the same time as doing an independent prescriber qualification.
"Everything is linked to mental health and wellbeing. But since COVID-19, GPs were telling me that there are so many people coming into the surgery with mental health problems and it made me realise that we need to do more to help people in the community," he says.
One of his new projects is working with the Elizabeth Garrett Anderson School, developing a specialised six-week wellbeing programme for pupils. Mr Mellick wrote the programme and the accompanying wellbeing books that are being funded by egg white product producers, Two Chicks.
"Before COVID-19 I would have gone into schools, but obviously I'm unable to do that so I started writing lesson plans," Mr Mellick says.
"The project is called Resilient Me and it tackles a range of mental health issues including eating disorders, bullying and how to manage stress."
The team is collecting data in the hope of rolling out the programme more widely to more schools.
Working with GPs to issue wellbeing books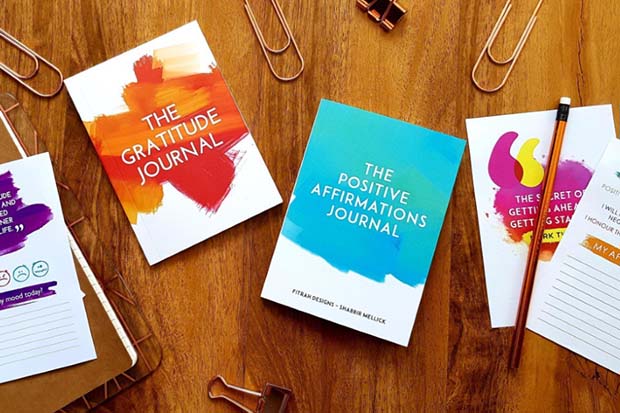 He is also working with his employer, the Croydon GP Collaborative, to make his wellbeing books available for free to patients who have been newly diagnosed with mild to moderate depression and anxiety.
"There have been so many referrals to the Improving Access to Psychological Therapies teams that people won't see anyone for a few weeks. So we're trying to look holistically at what support we can provide in the month while they're waiting."
The books will be issued by the GPs who will monitor the progression of the patients, Mr Mellick explains. The scheme is being formally evaluated in 80 patients diagnosed with mild to moderate anxiety and depression with questionnaires done before and after a period of four to five weeks.
"The wellbeing books are designed to include all the aspects of cognitive behaviour therapy and they are very self-explanatory and easy to use. Hopefully, it will provide some insight for patients into how they can help themselves."
If all that wasn't enough, Mr Mellick has also started doing some work around art therapy, creating a few art pieces to promote to the religious communities about cohesion and wellbeing.
"When lockdown finishes, we will be having events to do with art therapy and wellbeing," he says.
Community at the heart
Mr Mellick says it is his mum who has inspired him to put the community at the heart of the projects he works on.
"My mum grew up in Pakistan and she really struggled when she came to London but everything she put back in was very community-based, very proactive. You are aware that there is so much that people are going through that you don't know or you can't see. If you can offer a little bit of help, that's really something."
Do you think you could win a C+D Award? Get inspiration by reading about each of last year's C+D Award winners, runners-up and shortlisted entries, or click below to learn about this year's categories and to enter.