The prospect of a company takeover could make any employee feel uneasy. So last year was undoubtedly a shaky time for the staff at the Co-operative Pharmacy. After decades of steady ownership, last summer the multiple was sold to Bestway – a company unknown to the pharmacy world. Although the rebranding from the Co-operative to Well was gradual, and the pharmacy chain's CEO John Nuttall ensured an "awful lot of time" was spent communicating with the staff, many employees undoubtedly wondered what the future would hold. 
One year on, and doubts over its future have all but disappeared. Nearly every pharmacy has been rebranded, the new headquarters are up and running, and Well has secured a place in the C+D Best Places to Work in Community Pharmacy 2015.
By far the youngest company to make it into in the top five spots, Well has exceeded expectations in the short time it has been in operation. Having worked under its new name for less than a year, it has not only strengthened its existing pharmacies, but has also added new branches to its network. It is certainly an achievement to be rated so highly by its own employees shortly after a period of such turmoil – so how has it managed to foster loyalty so quickly? 
 
The CEO view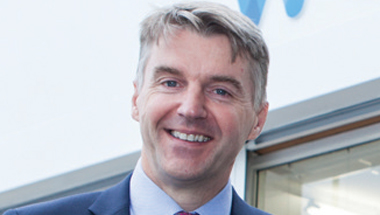 CEO John Nuttall (pictured right) has been with the company for seven years – bringing a sense of stability to the evolving brand. At the opening of a Well pharmacy in north-east London, Mr Nuttall tells C+D there are many reasons why Well is highly regarded by its employees – and they largely come down to their relationship with the management team.
He stresses that the most important thing about Well is the way it listens to colleagues "in a way that connects us to their stores". Mr Nuttall recognises that big business can sometimes be "detached from reality", but he highlights that many of Well's senior management are pharmacists and understand what it is like to work at branch level. "This connects them in a different way," he explains. 
"What we can give people isn't just financial," he says. "We have a great family feel in this business that we had in the Co-operative and have carried through to the new brand. You feel valued for what you do." 
Another factor in employee satisfaction is the success of the business. Mr Nuttall believes Well colleagues have a strong sense of where the business is going. "We have got a business that is growing and I think people want to be part of something that is successful. We are creating that momentum and that is really important," he says.
In fact, Mr Nuttall believes Well's investment in refitting and rebranding its stores is helping to attract people to the company. "Where we can invest, we will," he stresses. 
 
The employee view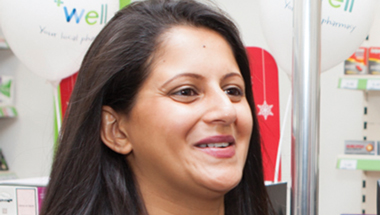 Meera Hathi (right), a pharmacist in the newly rebranded Well branch in Kingsbury, north-east London, tells C+D that the switch to Well was indeed a "smooth transition". 
Although Ms Hathi was on maternity leave when the changeover happened, she says her experience since coming back to work has only been positive. "They have been listening to every single colleague," she says. "We give ideas and they have acted on them." 
She highlights the strong communication between head office and the employees during the changeover. "We are supported a lot more and queries get resolved quickly – the response time is fantastic," Ms Hathi says. 
It seems that she agrees with Mr Nuttall on Well's strong points. For her, the main benefits of working in the business are "being listened to, being well informed and the support we get from the brand".
Despite being the largest employer in the top five places to work, which could make it impersonal, Well has clearly cultivated excellent communication with employees. As Meera says, being listened to by your employers goes a long way, and head office is keen to emphasise that it sees all 7,089 employees as an important part of the business. Through this approach, Well has cemented employee wellbeing at the very heart of the brand.