Pharmacies have struggled to capitalise on the babycare market recently. Last year, they saw a decline in sales, despite the category boasting continuous growth overall. 
This year holds no better news. The category as a whole has dipped into "an accelerating decline" over the past 12 months, registering a 2.6 per cent decrease in value, says Kantar Worldpanel.* Pharmacies have suffered worse than most – seeing their sales fall by a staggering 10.5 per cent.
Despite the hefty decline, there are some areas of growth in the babycare category. So how can pharmacy capitalise on these areas and bring their sales up to a healthy level?
Strengths:

Baby milk
All the babycare sub-categories – nappies, milk, food, accessories, toiletries and wipes – are in decline in pharmacy. But baby milk offers a glimmer of hope. It is the largest sub-category, accounting for nearly a quarter of pharmacy's £143 million sales last year. Although sales did decline by 3.8 per cent over this period, this was less dramatic than the fall seen among other sub-categories. And certain baby milk variants are showing growth. There is increased demand for liquid convenient milk across the sector, says Kantar Worldpanel – as illustrated by Milupa Aptamil First Baby Milk's 65 per cent growth in pharmacies last year.
Specialist milks such as the "comfort", anti-reflux or lactose-free varieties are also doing well in pharmacies and could present an opportunity to grow sales, says Mark Bentley, senior brand manager at Danone Nutricia Early Life Nutrition. 
"This reflects the fact that parents are more likely to turn to their pharmacy if their baby is experiencing an infant feeding issue," he explains.
Pharmacists can provide a guiding hand when parents are searching for the right milk for their baby, says Jane Mayall, head of sales and marketing at goat milk brand NANNYcare. "There is evidence to show that 47 per cent of parents switch infant formula brands within the first six months – not because of any major issue, but rather because they perceive their baby to have a minor feeding issue and to be unsettled on their existing milk choice," she says. "Pharmacists need to ensure they not only offer a wide range of different formulas, but that they are available to discuss feeding options at different stages and can signpost customers to appropriate information."
Rachel Box, health and beauty category trading manager for the Midcounties Co-operative Pharmacy, says the sector often "fails to recognise the opportunity that the baby feeding category offers" in retail growth. She advises pharmacists to stock emerging brands alongside staples such as Cow & Gate, which became the second best-selling brand in pharmacy this year.
---
Babycare in numbers

---
Weaknesses:

Price and range
Pharmacy has been hit by a decline in babycare basket sizes over the past year, says Kantar Worldpanel. This isn't particularly surprising considering shoppers are tending to buy larger, more cost-effective pack sizes across the entire market. This appetite for a bargain is also reflected in the retailers gaining share in the market – discount retailer Aldi is now emerging as a strong player in the babycare arena.
The focus on price touches on a weak point for the sector, which is perceived as more expensive for babycare than supermarkets. Mandeep Mudhar, Numark's director of marketing, says this perception is particularly true in the case of nappies – it is perhaps no coincidence that pharmacy's sales in this sub-category declined 22 per cent last year. 
Product range is another weakness for pharmacies, Mr Mudhar adds. "Parents shopping regularly for baby food are also probably used to the variety of range held by supermarkets, so they may only come to pharmacy for these products as an emergency or stop-gap, and pharmacies are often not able to compete with the multibuy offers that supermarkets run on these product types," he explains.
Opportunities:

Consumer trends
But it's not all bad news. Certain areas of the babycare market are gathering ground and one such area is the potty training sub-category. The Dry Like Me training brand has seen a 40 per cent increase in sales over the past year, according to founders Diane Titterton and Judith Hough – bucking the general decline in nappy sales. 
This could be down to potty training starting later and lasting longer. "This trend continues to be a growing problem, with children even starting school in nappies," says Ms Hough. Ms Titterton says the toddler to preschool market is "a category in itself" and says investment in this area by big brands could "encourage its growth".
Nappy rash products are also a key growth area, according to Jane Draude, marketing manager for Thornton & Ross's Metanium brand. The nappy rash market is worth around £26m, according to October data from market research company IRI, she says, and Metanium launched a spray barrier lotion in October, based on consumer research.
"Research shows mums are likely to use a spray barrier lotion on slightly older nappy-wearing infants, when they are becoming mobile and it is less easy to change their nappies," she says. "Also, a spray is seen as handy when out and about."

Threats: Shopper losses
Pharmacies faced a loss of shoppers last year. Given that the sector already has a small share – representing just 10 per cent of the market – a continuation of the trend could prove disastrous for sales. 
To combat the trend, Danone's Mr Bentley advises pharmacies to do more than simply stock a range of OTC products. "To be successful, pharmacies need to take the opportunity to deliver a service in their local communities, and those that do so will win loyal customers for life," he advises.
"There is increasing evidence that the first 1,000 days from conception to toddlerhood represents a unique window of opportunity to determine an infant's lifelong future health," Mr Bentley adds. "Those pharmacies that proactively seek to offer advice and support to parents are the ones that [will] flourish, and in turn grow their OTC businesses."
Numark's Mr Mudhar agrees this support marks the difference between pharmacies and supermarkets. "By engaging with the customer, pharmacists can also help support them with post-natal health-related issues and signpost them to their GP or health visitor where appropriate," he says.
If pharmacies take this approach, hopefully the sector will avoid suffering yet another knock to its babycare sales next year.
*Unless specified otherwise, all quoted data is provided by Kantar Worldpanel (52 weeks to January 4, 2015).
Expert comment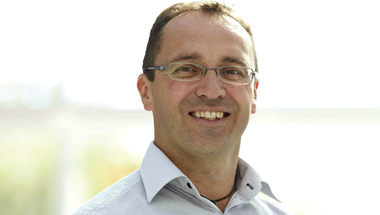 "Pharmacists must ensure parents understand the importance of medicines"
Stephen Tomlin, consultant pharmacist, children's services, Evelina London Children's Hospital
One of the main problems in the childcare and babycare categories is the plethora of myths surrounding medicines, says Mr Tomlin. He says parents are often concerned about the potential harm from treatments. "It is essential that parents understand that it may be as harmful (or more so) not to give their child medicine as it is to give it – irrespective of the side effects," he says. "Therefore good communication is essential, and pharmacists must take every opportunity to ensure that parents understand what is in the best interest of their child."
The main points he urges pharmacists to convey are:
● Antipyretics don't stop febrile convulsions; paracetamol or ibuprofen are there to make the child feel more comfortable, rather than prevent anything worse happening
● Regular night coughs in infants may be the first signs of asthma
● Most medicines don't dissolve in water so, if you want to give a part dose, a manufactured suspension will be far more accurate. A 50mg dispersible tablet put in 5ml of water might be expected to produce 10mg in each ml, but it doesn't
● Measuring spoons often give an inaccurate dose by at least 30 per cent. Oral syringes should be used – however, take care with tiny doses (eg 0.1ml doses) because syringes have dead spaces that can result in significantly more of the drug being given
● The effect of ibuprofen liquid lasts a bit longer than paracetamol and has been shown to be a little more efficient at tackling fever. The liquid does not have to be taken after feeds and is safe in a vast majority of children with asthma (only avoid in very brittle asthmatics).
Featured products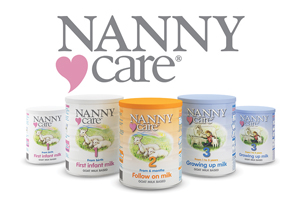 Nannycare
NANNYcare is a goats' milk infant formula range that aims to provide parents with a "genuinely new choice" in feeding options.
Compared with cows' milk, goats' milk is more similar to human breast milk and therefore more easily digestible, the company says.
While 47 per cent of parents switch formula brands within the first six months of feeding their child, they are "significantly less likely" to switch when using NANNYcare, the company says. 
The brand will also be investing in promotional activity this year by developing new websites, advertising in healthcare and consumer press and appearing at "major" healthcare exhibitions.
The milk comes in three varieties for the different stages of a child's development: First infant, Follow on and Growing up. A 400g pack retails at £11.90 and a 900g pack at £23.98.
NANNYcare, 0207 428 2010
nannycare.co.uk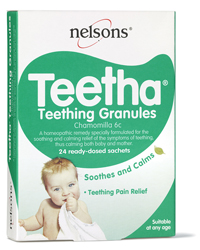 Nelson's Teetha
Homeopathic remedy Nelsons Teetha Teething Granules are designed to provide "soothing and calming relief" from the symptoms of teething.
The granules contain a "6c homeopathic potency of natural Chamomilla" to provide relief from the pain of new and emerging teeth, says Nelson.
The granule formula is "much loved" and dissolves in the mouth, Nelsons adds. 
Nelsons Teetha Teething Granules come at a retail price of £5.57.
Nelsons, 0208 780 1290
nelsonsnaturalworld.com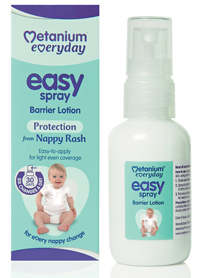 Metanium
The Metanium Everyday Easy Spray Barrier Lotion is formulated to "protect and moisturise" the skin to help prevent
nappy rash.
The spray's "unique, water-free formulation" helps protect against irritants to the skin, says manufacturer Thornton & Ross.
The spray format is "quick, convenient and simple to use", ensuring light and even coverage, the manufacturer says.
Thornton & Ross launched a promotional campaign for its Metanium range in January including product sampling, advertising in babycare publications, email marketing and new training materials for pharmacy staff.
A 60ml bottle of the spray comes at a retail price of £5.49.
Thornton & Ross, 01484 842217
metanium.co.uk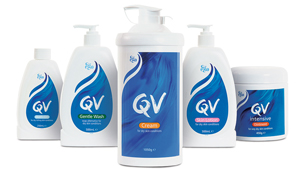 QV
Emollient therapy brand QV is designed to ease the discomfort of dry skin and manage flare-ups of the condition.
The range includes five products designed to suit dry skin conditions of varying intensities – from a gentle wash to an intensive ointment.
The products are free from fragrance, colour, lanolin and propylene glycol to avoid causing irritation. Many of the products contain glycerol – a naturally occurring humectant – to help the skin retain moisture.
Supplier Crawford Healthcare says continued use of the QV range helps to "keep the skin in good condition". 
Prices start at £4.04 for a 100g pack of QV cream.
Crawford Healthcare, 01565 654920
qvskincare.co.uk