"Two hundred pharmacies turn to sore throat service to offset cuts." "Massive uplift in healthy living pharmacies since cuts."  Judging by recent C+D headlines, it's clear that increasing numbers of pharmacy contractors are reviewing their service offering in the face of ongoing funding reductions in England. Many pharmacies already provide flu vaccinations – through the national scheme – or travel clinics, but some are looking further afield.
From local commissioning to patient group directions (PGDs) for private services, pharmacists are training up to expand their offering. C+D has looked at some of the clinical avenues being explored, and asks how contractors should decide what to focus on.
"Contractors don't have a choice"
The National Pharmacy Association is "seeing more engagement [and] more people interested in putting in place innovative services", says its chief pharmacist, Leyla Hannbeck. "Just dispensing is not something you can focus on going forward."
Accountant and C+D columnist Umesh Modi agrees: "I don't think contractors have any choice but to provide the full range of services." He recommends that clients offer nine services (see the full list below) to boost their income.
"This can make up for the funding cuts, without even adding the income from quality service payments of £6,400 or more," he says.
Training company Connect2Pharma says it has expanded its "parcel of care" training programmes in response to growing demand. The company recently introduced a Streptococcus A test-and-treat service (see case study) and runs training for around five services at any one time.
"Much of what we do is in response to the pharmacy cuts… to create alternative or new revenue streams," says marketing and communications manager Tim Robinson. However, it is also important that the services "create a health benefit" for the public, he adds.
Independent contractors and small chains "tend to be the most agile and able to introduce new services quickly", he points out. This means they can start expanding their offering on their own terms.
Pharmacists are "getting their first parcel of care sorted out, getting their training up to date and experiencing [a service]", Mr Robinson says. "Then, when comfortable, they are introducing a second and a third." The income from any one of these is likely to be "relatively small compared to the cuts they have just faced", so pharmacy owners are being encouraged to "slowly create a portfolio of clinical services", he explains.
Ms Hannbeck has also seen contractors rising to the challenge recently. "People are more innovative. That's very positive to see."
Alongside pharmacy's well-publicised success with flu jabs, she highlights blood pressure monitoring, diabetes screening, mole testing, alcohol management and smoking cessation as services that are gaining popularity.

Balance costs and revenue
Accountant Mr Modi advises that before investing in training or other outlays, pharmacy owners should think about how much they are likely to recoup.
"There will be costs involved for additional staff and training. This will [vary from] contractor to contractor, but as a rule of thumb such costs should not be more than a third of additional income earned."
As well as the actual training cost, don't forget to take account of the cost of staff time or additional IT equipment required.
"I would expect at least a 45-50% profit on gross income in the first year," says Mr Modi, "and perhaps two-thirds profit from the second year and onwards, once there are proper systems and processes in place."
Ms Hannbeck stresses the importance of training up the right members of your team. Allowing pharmacists to delegate any tasks they don't need to do themselves frees them up to provide new services.
Addressing local needs
But before investing in training and equipment, it makes sense to think about the type of services you could offer that would meet an existing health need in your area. These can be identified using the Pharmaceutical Needs Assessments for your area, local health profiles and Joint Strategic Needs Assessments.
You can also talk to your local pharmaceutical committee, to find out which NHS services are being commissioned locally.
Ms Hannbeck advises pharmacists to connect with local needs and the wider public health conversation. "[It's about] talking to patients, looking at demographics, looking at what's high on Public Health England's agenda," she says. She gives the example of sexually transmitted infections, which she says are a current concern in public health circles.
Areas with populations that travel frequently – especially to parts of the world that require vaccinations or antimalarial medication – obviously benefit most from travel clinics. Meanwhile, pharmacies in city centres, where much of the footfall comes from busy commuters, may have patients who are prepared to pay for private walk-in services rather than take time off work to attend a GP surgery. Then there's elderly populations, who are prime candidates for flu vaccination clinics and dementia-friendly services.
You could also look at which local NHS services are known to be overstretched – for example, if patients complain about waiting times for clinics for routine management of long-term conditions, or if flu vaccination targets are regularly missed.
With so many options available, identifying local needs and focusing on services with a healthy return on investment will be key to ensuring success.
And while some of the increased interest from contractors is a response to funding cuts, Ms Hannbeck says it all comes down to empowering pharmacists. "I am confident that we will see more and more service provision through community pharmacy."
Case study 1: warfarin monitoring clinic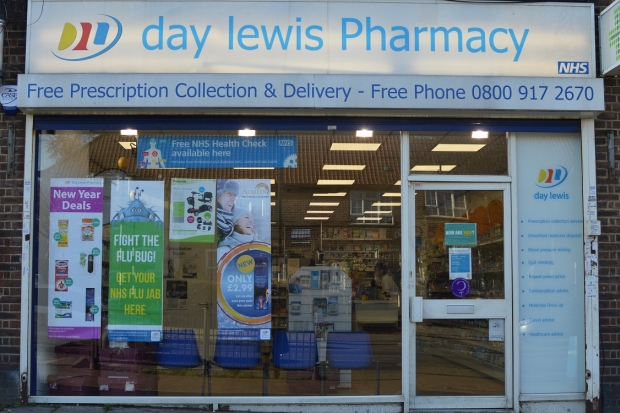 Patients taking warfarin often have to travel to overstretched hospital clinics and spend hours waiting for their INR (international normalised ratio) blood test. This led hospitals in south London to commission local pharmacies to provide the service – an opportunity enthusiastically taken up by a Day Lewis branch in Bromley.
The pharmacy provides "while you wait" testing and results, as well as medicines adjustment where required. It now runs clinics two days a week, seeing up to 50 patients in-store as well as visiting housebound individuals. Its popularity means that pharmacist Atul Patel now employs a part-time pharmacist to help run it.
As well as the NHS income from the service, the pharmacy has seen an increase in prescription volume, driven by increased patient visits. The service even won the C+D Award for Clinical Service of the Year in 2016. Read more here.
Case study 2: streptococcus A testing
Connect2Pharma recently ran a training day attended by 200 pharmacists, all keen to learn how to administer the sore throat test. They say there are now "around" 200 pharmacies pushing out the test throughout the UK, with most based in London.
Mr Robinson says: "The response was excellent, because I don't think many pharmacists get this sort of hands-on training, with kits, diagnostics and [the opportunity to] learn from the professionals."
To deliver this, the company teamed up with test's manufacturer and UK distributor. Pharmacies buy the testing kit from the distributor, at a price of around £1.80 each, then offer the service at around £9.50.
A positive test leads to either a referral to a GP or – if the pharmacist is an independent prescriber with a PGD in place – to a supply of antibiotics.
How much could you make from services? Mr Modi gives his verdict:
Medicines use reviews – around £11,200
New medicine service – £3,000 to £7,800
Flu vaccinations – £1,100 to £3,300
Drugs misuse services – £7,500 to £30,000
Needle exchange – £1,200 to £3,600
Smoking cessation – £1,200 to £3,600
Minor ailments – £1,000 to £3,000
Travel and sexual health – £5,000
Private PGDs – £1,200
Note: Estimated income is based on a business dispensing between 3,000 and 8,000 items per month