It has been a labelled a false god, the saviour of pharmacy and an unevidenced fad. Mention the words 'hub-and-spoke model' in a room full of pharmacists and you are guaranteed to provoke a lively debate. So when England's chief pharmaceutical officer Keith Ridge asserted back in September that two-thirds of the country's prescriptions could be dispensed using this model, he must have expected to court controversy.
What he may not have banked on, however, was a unanimous backlash from the sector. Speaking to C+D, the hub-ready and hub-sceptic all shared the same point of view: it is unfeasible for the sector to roll out the model on this scale. And it is even more unfeasible to base a 6% cut to pharmacy funding – due to come into force in October – on the supposed cost savings it may generate. 
Mayberry Pharmacy, which has used a hub model to serve its pharmacies for five years, struggles to believe the hub format "will work widespread".  Tech-savvy Boots stresses that automation is in its infancy, and that it is "too early" for Mr Ridge to make such an assertion. And Numark managing director John D'Arcy brands the suggestion "pie-in-the-sky". 
All three believe there is some merit in the model – they simply doubt its viability on a large scale. The question is not so much whether hub pharmacies could dispense two-thirds of England's prescriptions, but why they can't. And the answer comes down to a variety of factors.
Pitfall 1: The financials are flimsy
The government's enthusiasm for hub-and-spoke dispensing is based on one core belief: that it will save money. But where is the evidence for these cost savings? The National Pharmacy Association (NPA) set up a hub-and-spoke task group to answer this question, among others. So far, the case for financial benefit has proven "unconvincing", says the group's chair Mike Hewitson.
The NPA commissioned the University of Manchester to review the available evidence on the model, explains Mr Hewitson, who owns two pharmacies in Dorset. But it has found "next to nothing" that documents the financial impact of the model. The lack of evidence makes Mr Hewitson uneasy about the government's stance. "I would feel uncomfortable making decisions where I don't have evidence," he says.
Even pharmacies that have adopted the model are unsure over its money-saving potential. Day Lewis has used a hub model for the past two years to serve a selected few branches and has plans to extend the service to all of its pharmacies by 2018. But director Jay Patel says there is no saving on the dispensing cost. The company hasn't used the hub to reduce in-store numbers, so it simply frees up the existing team to conduct more services.
Paul Mayberry, director of Mayberry Pharmacy, did reduce his branch staff numbers when he introduced a hub model five years ago. But, as he points out, the business now has a "big hub team" – so any savings were minimal. "We didn't do it as a cost-saving exercise," he stresses.
For this reason, John D'Arcy is sceptical of the savings until he sees a robust business case. It's not enough for the government to "have a chat" about the hub-and spoke model and conclude it's a good idea – it must "put some numbers together" to support its view, he says.
Pitfall 2: It requires upfront investment
Even if the hub model does make long-term savings, it will require short-term investment. As Numark's John D'Arcy points out, moving to a new way of working is "a big project that will take a number of years". But the government is expecting pharmacy to make the change against the backdrop of a 6% funding cut. He brands the government strategy "a joke". 
"[It] says, 'we're cutting your money and, by the way, we want hub-and-spoke'," Mr D'Arcy says. "I want a gold bar, but I'm not going to get that anytime soon."
Mike Hewitson is similarly critical. "Any system change requires front-loading of investment," he says, adding that is "exactly the case" NHS chief executive Simon Stevens made in the health service strategy, the Five Year Forward View, in 2014. "Yet the government expects pharmacy to change with less money," he says. It is a seemingly contradictory stance – and one that seems fundamentally flawed.
---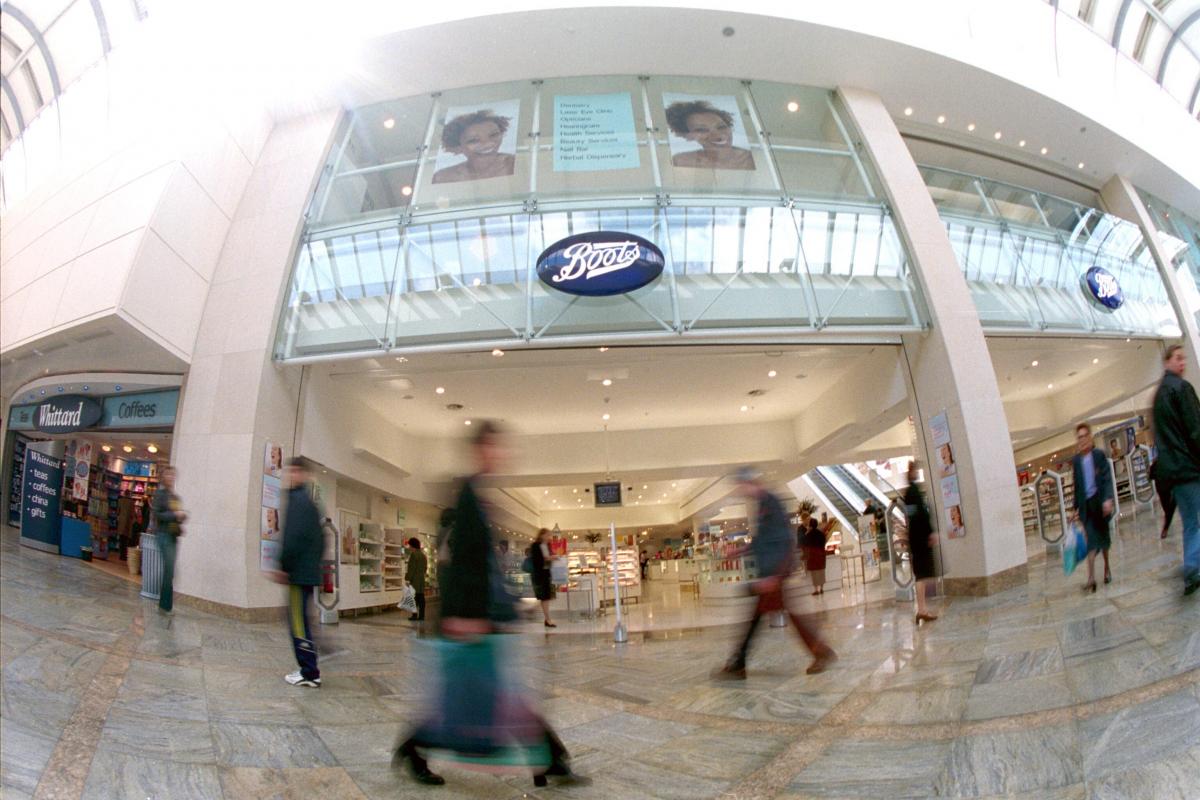 Hubs in practice
Lloydspharmacy
The multiple opened its first hub in 2008 to "free pharmacists from dispensing" and enable them to spend more time with patients. It clearly found the model beneficial – the multiple has since increased its number of UK hubs to four, which serve "hundreds" of Lloydspharmacy branches. The hubs look after "planned activity" such as repeat prescriptions, which are delivered back to the pharmacy to be given to the patient.
Boots
The multiple operates a dispensing support pharmacy – and it is keen to stress the difference between this and a traditional hub model. Under the Boots system, the prescription and electronic tokens never leave the pharmacy branch. The support pharmacy, which opened in March 2014, uses scanning technology to check the accuracy of items. But in-store teams remain responsible for data entry into the PMR, the clinical check and data accuracy check.
Mayberry Pharmacy
Five years ago, Mayberry Pharmacy opened a hub to relieve its branch teams from the pressure of dispensing. Since then, the model has flourished. The hub now deals with more than 60% of prescriptions for the company's seven branches, based in southeast Wales.
---
Pitfall 3: Only services can make it worthwhile
One common argument for the hub-and-spoke model is that it can free up pharmacists to conduct services. This is one of the reasons why Mayberry Pharmacy made the leap. Mr Mayberry's starting point was to look at how he could make the dispensing process as efficient as possible. "Part of that was to see where my most expensive assets – my pharmacists – added value in the process, and that was either by clinically checking [prescriptions] or spending time with the patient," he explains. It made sense, then, for him to transfer a large part of a dispensing process to the hub, to enable branch pharmacists to conduct services.
Day Lewis went down the hub route for similar reasons – to enable its "very clinical pharmacists" to perform a range of services, from travel clinics to MURs. But this strategy will only work if the government is willing to commission services from pharmacy, points out the company's director Jay Patel. This is looking less and less likely in light of the letter announcing the 6% funding cuts, which gave no promise of new service income.
Mr Patel says this leaves independents with little incentive to move to a hub model. "There needs to be more local services and another income stream," he says. "There needs to be a carrot at the end."
Pitfall 4: Potential patient risks
The hub model tends to rely heavily on automation. This has clear time benefits – but also comes with risks. Mr Patel says that when pharmacies rely on technology, there is scope for error. He cites the difficulties with Pharmacy2U's automation facility, which resulted in the online business struggling to deliver medicines over the Christmas period, as an example of what can go wrong. So he questions the wisdom of relying on automation to dispense two-thirds of the country's prescriptions. "Imagine if a hub [that is] dispensing 10 million items a month fails," he says. "That's enough to cause serious patient harm."
Pitfall 5: Not all drugs can be delivered to a hub
Finally, there are logistical challenges in running a hub pharmacy. The NPA's Mr Hewitson points out that the pharmaceutical companies operating the direct-to-pharmacy model will only deliver to branches. This could mean the hub is only able to dispense generics, which puts a further question mark over the model's ability to generate efficiency savings.
This is a problem that could be resolved by a change in the system. But it's a problem that the government needs to think about before rushing to hail the hub-and-spoke model as the future of pharmacy. As Mr Hewitson says, "there are more questions than anything else at the moment" over the system. And, before the sector can make a fundamental change to its way of working, these questions must be answered.
---
But there are benefits too...
1. Patient waiting times
Day Lewis' Jay Patel says the hub-and-spoke model has proved useful in the company's health centre pharmacies, which typically handle a high volume of prescriptions. Using the hub to handle some of the dispensing workload means the in-store team can process walk-in requests more quickly – a major plus for patients. "We believe if someone has waited half an hour to see a doctor, they don't want to spend 15 minutes waiting in a pharmacy with a crying child," Mr Patel points out.
2. Extra room
Stock-filled dispensaries can be squeezed for space, as Numark's John D'Arcy can testify. "A typical pharmacy now is snowed under with scripts and some don't even have space to manage the volume," he says. For this reason, moving at least some stock to a hub can yield logistical benefits.
3. A greater focus on patient outcomes
At Mayberry Pharmacy, the hub dispenses 60-70% of all prescriptions. This leaves branch pharmacists more time to spend with patients, says Mr Mayberry. "This means we can concentrate on the patient and outcomes, and be proactive rather than reactive," he explains.
---
More hub and spoke news...
Boots: 'Too early' for government focus on hub-and-spoke
NPA: Do not worship 'false gods' of hub-and-spoke
Hub and spoke: Where does pharmacy stand?

How would the hub-and-spoke model improve the way you work?
We want to hear your views, but please express them in the spirit of a constructive, professional debate. For more information about what this means, please click here to see our community principles and information