The UK market for analgesics is large and complex, with sales topping £213 million in 2015*. This was a marginal increase of 0.4% from the previous year.
Ibuprofen remains the top-selling product, generating sales of £80.9m last year and claiming almost 38% of the market share. Paracetamol sales, at £54.4m, dipped slightly while there was small growth in demand for more traditional aspirin-based products, which took a 3.8% market share with sales of just over £8m.
Despite the range of options available to pharmacies, research suggests pharmacists face tough competition from cheap painkillers sold by budget high street stores. So how can the sector compete in an increasingly crowded market?
Strengths: Expertise
The sheer range of analgesic products available can be confusing for consumers, says Rekha Shah, chief executive of Kensington, Chelsea and Westminster LPC. But that puts pharmacists in the perfect position to offer skilled guidance and advice.
She says: "You can buy painkillers in supermarkets, petrol stations and corner shops. But these drugs can be abused, intentionally or unintentionally, and the right place for them to be provided is in a pharmacy."
Belfast pharmacist Terry Maguire says analgesics remain one of the main categories for community pharmacists, not least because a significant number of drugs are still pharmacy-only. He says: "One of the biggest strengths of pharmacies is the sheer number of people coming in to us on a daily basis. If you are known for giving good advice, that puts you in a position to be of real help."
Kantar Worldpanel research suggests pharmacies may be struggling to compete with cheap oral drugs sold in bargain stores and supermarkets, but, unsurprisingly, do well with topical analgesics on 'P' status.
Weaknesses: Pricing
Year-on-year growth in pharmacy sales of adult oral analgesics is around 5%, with own-label products leading the way with significantly higher annual growth (almost 10%) than branded versions (just 2.4%).
But while this market is holding steady, shoppers are becoming more clued up on the value of own-brands and the deals offered on other commonly used drugs by bargain shops. Poundland, for example, is now the ninth biggest retailer of analgesics in the UK.
Competing on price is difficult, says Mr Maguire, but pharmacists could do better at providing the expertise consumers don't get in big stores. "My personal view is that we don't do very well in terms of supporting patients. I think there are opportunities for pharmacists to focus more on the patients' needs rather than the products," he says.
Ms Shah agrees more could be done to highlight the level of knowledge pharmacists have at their disposal, which could be better deployed assessing whether patients really need painkillers in
the first place and, if they do, which is the most suitable.
Opportunities: Target products
If pharmacies are finding it difficult to compete with cheap, widely available aspirin and paracetamol, a better option might be to focus on specific areas of pain relief. "They should look to grow their share of the more targeted painkillers, such as migraine relief," Kantar Worldpanel advises.
"However, shoppers are more mindful that brands can be the same as own-label but cheaper, so chemists need to stock the value-type products as well as established brands," says Kantar Worldpanel.
But new products aimed at children could also present opportunities to expand sales. In February, Nurofen launched new Nurofen for Children Chewable Capsules as a pharmacy-only product, aimed at those in the seven to 12 age bracket "who may have outgrown liquid painkillers".
Manufacturer Reckitt Benckiser Healthcare says its research shows 71% of mums want a pharmacist's advice on choosing their child's medicine, especially as headaches replace bumps, cuts and stomach aches as the most common form of pain once children reach seven. A spokesperson for the manufacturer says: "This means parents may seek expert advice and assurance from pharmacy staff on how to manage headaches."
To help drive parents into pharmacy, a £2m publicity campaign promoting the sector's role in relation to its Nurofen capsules will kick off in July covering consumer TV, digital media and public relations.
This year has also seen the launch of a Nurofen Joint and Back Pain Relief range, comprising GSL capsules, a maximum strength pharmacy-only product and four topical preparations.
The spokesperson adds: "Our research shows 88% of people shop for products that are clearly labelled for specific types of pain, such as headache, migraine and back pain.
"One in four shoppers is put off making a purchase because products carry no specific pain or symptom information on the pack."
Concerns: Customer confusion
Boots is still the top retailer of analgesics in the UK. But as well as leading pharmacy chains and supermarkets, the top 10 also includes discount stores such as Wilko (7th) and Poundland (9th).
The danger, says Terry Reid from Reid's Pharmacy in Edmonton, north London, is that patients buying cheap OTC drugs from such outlets often experiment with different medications – not realising they may contain the same ingredients.
"I often get customers coming in who have been self-medicating by taking different drugs that often have the same ingredients," says Mr Reid, an independent pharmacist who is part of the Alphega Pharmacy group. "This is potentially harmful and I think it's a shame they can buy them in that way."
If packaging is too specific, there is a risk it can backfire and confuse patients even more, says Mr Reid. "Often if they have back pain but the packaging doesn't specifically mention back pain, they don't want it. They don't realise it's the same product for other types of pain."
Mr Maguire agrees, saying: "There are basically two main painkillers – ibuprofen and paracetamol. Codeine is available OTC in low doses, but probably doesn't add much in terms of analgesia and is potentially addictive."
This is clearly another aspect of analgesics where pharmacists can both educate patients and boost sales.
*Unless otherwise stated, all quoted data is provided by Kantar Worldpanel
Expert comment: Leyla Hannbeck, NPA chief pharmacist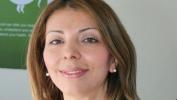 A patient is talking to a pharmacist about their headache. Which symptoms warrant a referral?
It is important for the pharmacist to rule out secondary causes of headache, where the headache can be attributed to another condition.
Serious causes will require immediate or urgent referral, for example:
- A headache following trauma to the head
- An intense headache that peaks very suddenly - this could suggest a subarachnoid haemorrhage
- A headache with neurological impairment such as slurred speech – this could be a sign of stroke
- The presence of fever and impaired consciousness, photophobia or stiffness of the neck – this may suggest an intracranial infection such as meningitis
- Tenderness over the temporal artery in a customer aged 50 years and over – indicative of giant cell arteritis
- Severe unilateral eye pain – suggestive of acute glaucoma
- A headache associated with nausea and impaired concentration could be caused by possible exposure to carbon monoxide
Other secondary causes of headache should also be ruled out. These could include: caffeine withdrawal, ear infection, dental abscess, neck pain, shingles, sinusitis or systemic infection. Such causes could be confirmed by the patient's description of associated symptoms.
If the customer is taking certain medications that are known to cause headaches – such as calcium channel blockers or nitrates – this should also be referred.
If all of these referral points are ruled out, then the pharmacist may consider a diagnosis of tension type headache (TTH) and migraine. TTH should be managed with paracetamol, aspirin or a non-steroidal anti-inflammatory drug (NSAID) such as ibuprofen.
The pharmacist can reassure the customer that symptomatic treatment is usually sufficient. If the customer's headache appears to be chronic TTH, it will be pertinent for the pharmacist to look out for possible indications of depression, which could warrant a referral to their GP.
If migraine is suspected, the pharmacist should assess the nature and severity of attacks, as well as their frequency and any potential triggers. They should then give advice on avoiding triggers where possible and could encourage the customer to keep a headache diary for a minimum of eight weeks.
Migraine sufferers should be treated with an oral triptan and either paracetamol or an NSAID. Over-the-counter preparations of sumatriptan should only be used where there is a prior diagnosis of migraine.

Which analgesic products do you recommend to patients?
We want to hear your views, but please express them in the spirit of a constructive, professional debate. For more information about what this means, please click here to see our community principles and information