Community pharmacists are often the first port of call for prospective travellers stocking up on holiday essentials, but this is an increasingly difficult area in which to achieve profits. Traditional holiday items appear to be yielding diminishing returns – data from Kantar Worldpanel shows that sales of sun preparations have declined across all sectors by 4.1% in a year, from £188.5 million in January 2015 down to £180.9m in January 2016.
So it's good news that in recent years pharmacists' armoury has grown, with their skills and knowledge allowing them to offer far more than just suncreams.
Pharmacists can now prescribe and dispense antimalarial drugs and vaccinations – once solely the realm of the GP – as well as advice about medications, hygiene measures and potential illnesses while abroad.
Strengths: accessibility
Most elements of travel health can be covered in a community pharmacy, and the sector's accessibility means offering a broad range of products to your patients could make a significant impact to your store's bottom line.
Mandeep Mudhar, Numark's director of marketing, says the fact that most travel products have a healthcare aspect to them makes this area a "natural fit" for community pharmacy.
"Unless customers are very aware of where the dedicated professional travel clinics are or they have a particularly friendly surgery nearby offering this service, they really are deprived of access to travel health products and advice," Dr Mudhar says.
"There are established clinics in and around London, but outside [the capital] they are hard to find. Even with antimalarials, some surgeries provide them but many don't, and you often don't see them advertising it."
Weaknesses: lack of space
However, if you are going to embrace this category, Dr Mudhar warns: "Do it properly, otherwise it doesn't work well." This means making the effort to create a travel health section within the pharmacy – which may be an issue in some stores where space is difficult to come by.
"These days it's about so much more than suncare," Dr Mudhar says. "You need to make the space to include travel-related products, such as plug convertors and travel pillows, as well as location-specific products that can be included in first aid kits."
If your physical retail space restricts you from doing this, then Dr Mudhar suggests putting together a catalogue for customers so that they can place orders. You could also consider investing in patient group directions (PGDs) to deliver antimalarials and vaccinations.
Opportunities: wider travels and vaccinations
If you are wondering which products to stock for the best return, Kantar Worldpanel data shows that antidiarrhoea and upset stomach products are both areas of strong growth. These products showed a year-on-year increase of 5.3% in sales across all sectors, from £45.1m in March 2015 to £47.5m in March 2016.
And don't think that just because you get a splurge of activity in the summer you can neglect the category for the rest of the year. Travel can be a year-long activity, and people often venture further afield in the winter to places where there are more travel health requirements and related specialist products – creating another opportunity for pharmacy.
"The general public are travelling abroad more," says Anika Shah, Careway pharmacist at Kings Pharmacy in Camden, London. This means there is "an increased risk of contracting diseases, many of which can be avoided if the traveller is vaccinated".
Pharmacists can offer travel vaccinations, not only to take the pressure off GP surgeries, but also increase the availability and accessibility of vaccines to the public.
Receiving the correct immunisations is vital to protect against debilitating and potentially fatal infections. Ms Shah adds: "It's very important to highlight that travel vaccinations are not commissioned by the NHS and are therefore a private service."
She suggests that pharmacists should consider offering hepatitis A and typhoid, as well as approaching any patients making holy pilgrimages such as Hajj and Umrah, where travellers require vaccinations.
Threats: websites and supermarkets
Pharmacy's main competitors in this arena are the specialist online travel sites. "I think younger travellers particularly favour these outlets," Dr Mudhar says.
However, many independent pharmacies already have their own websites. If so, you can still compete by reaching beyond the four walls of your pharmacy. "Your website has an important role, so get some professional advice about how to get the most from it, and then invest in some effective local marketing,"says Dr Mudhar.
Of course, supermarkets will always trump independent pharmacies when it comes to shelf space. But there are ways community pharmacy can compete here as well, Dr Mudhar says, especially as the amount of choice on offer in supermarkets can make consumers feel overwhelmed and unsure of what they need.
"Products in this category still need to be used with advice, which is where pharmacy is great," he says. "There is a price-driven agenda from supermarkets, but in pure pound signs there's not much difference between a product being sold in a pharmacy or in a supermarket. The difference is giving tailored advice, and that's our cue."
Word-of-mouth among customers, and running promotions in the local press, are other ways to create awareness about what you are offering, and highlight the differences from your competitors.
Dr Mudhar advises: "Put yourself in the shoes of the traveller who perhaps still hasn't found the go-to place for all their needs. They want all of their solutions under one roof if they can. How can you meet their requirements?"
This might mean investment – in training, staff skills and putting PGDs in place. But this needn't be expensive, according to Dr Mudhar, who says: "It takes very little investment to become an accredited travel clinic and it's a service that pharmacy is ideally placed to offer."
Being ahead of the game when it comes to travel health means offering your customers as many services and as much relevant advice as possible in one place. This is what will set your pharmacy apart from your competitors, as well as reducing pressure on the NHS.
Hopefully, wherever your patients end up on their travels, your pharmacy will be their first destination.
Expert comment: Leyla Hannbeck, NPA chief pharmacist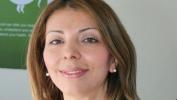 A regular patient has told you they are planning to perform the Islamic pilgrimage of Umrah, and has asked you for some travel advice.
What should you advise?
First, you will need to ascertain with the patient what their Umrah pilgrimage involves, including any additional travel before and after. You can then confirm potential associated health risks and advise the patient accordingly.
The Umrah is a pilgrimage to Mecca in Saudi Arabia. It can be physically demanding, involving walking long distances in hot temperatures. This means that the pilgrimage may be unsuitable for patients with certain medical conditions. You should discuss with the patient their level of physical health and refer them to their GP if there are concerns about their fitness to travel.
You should also provide general advice relating to all travellers to Saudi Arabia, including guidance on preventing the spread of infectious diseases, food and water precautions, insect bite avoidance and malaria prophylaxis. If the patient takes regular medication, they will need to ensure they have sufficient supplies to cover their travels and carry a copy of their prescription with them on the pilgrimage.
You can confirm specific health requirements for Umrah using the guidance issued by the Kingdom of Saudi Arabia (KSA) Ministry of Health. Pilgrims should be prepared to show they are up to date on all routine vaccinations including measles, mumps and rubella (MMR), diphtheria-tetanus-polio, conjugated meningococcal ACWY (obtained no less than 10 days and no more than three years prior to arrival), and yellow fever vaccine (if they have travelled from a country where this is a risk).
The KSA Ministry of Health recommends that all visitors are regularly vaccinated against seasonal influenza before entry into the country. The patient should also consider receiving hepatitis B and rabies vaccinations prior to travel.
The National Pharmacy Association offers a comprehensive range of patient group directions to provide medicines and vaccines privately to patients, including flu and travel vaccinations.

Which products do you recommend to patients who are about to travel abroad?
We want to hear your views, but please express them in the spirit of a constructive, professional debate. For more information about what this means, please click here to see our community principles and information