Winner
Sponsored by Actavis Academy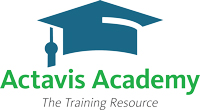 Diabetes condition-led care Nottingham Support Office, Boots With the number of people diagnosed with diabetes in England soaring to record levels, Boots looked for a way to help people with the condition. Its answer was to ensure patients had the best advice possible about their lifestyle, and the support they need to take their medicines correctly.
The Boots Condition-led Care service combined all aspects of the business, from opticians to consumer health. The initiative focused on people with or at risk of type 2 diabetes, offering an information pack with expert advice and signposts to more help, an online diabetes information hub and a monthly email offering hints and tips.
Pharmacists gave patients advice on healthy eating, weight management and expert advice on taking medicines correctly, and patients were encouraged to use the NMS and MUR services, allowing them to better understand their condition.
What the judges say
"An impressively large scheme which appears to have been successfully delivered in a co-ordinated manner by a large organisation, able to reach a significant number of patients. Initiatives such as this have the capacity to save lives"
Runner-up
Professional indemnity insurance Numark When a survey of Numark members found three quarters wanted a professional indemnity scheme, the support group's next step was obvious. Co-ordinated by head of information Gary Choo, Numark acted swiftly, finding expert professional indemnity specialists to devise a scheme that would be perfect for its members.
The team also developed a free information service, which gave clinical, professional, regulatory and contractual support to Numark pharmacists and supported their new initiative. The focus allowed Numark to support its members as pharmacies evolved to take on even more professional roles.
The service proved a hit, saving members nearly £600,000 in premiums, and creating a competitive marketplace, with competitors driving down prices further. The information service was also successful, taking 10,000 calls in its first year and attracting the business of big-name clients to the policy.
The comments from pharmacists speak for themselves, with users hailing the service a "brilliant", "exemplary" and "high quality" service.
What the judges say
"Well researched, the impact on customers and business is supported with appropriate figures. It appears the initiative has genuinely contributed to strengthening the brand"
Also shortlisted
Dosette management software G Whitfield Pharmacy, Hetton-le-Hole, Tyne and Wear A disposable dosette box was proving time-consuming and complex to manage. Manager Ian Mensforth designed management software, enabling patients to identify medication from pictures in the tray. The business now supplies 200 patients a week. Mayberry Pharmacy Hub Blackwood, south Wales Mayberry Pharmacy, led by MD Paul Mayberry, used 'lean' principles to automate the dispensing process across seven pharmacies, installing a robot to free up pharmacists to spend more time with patients.   Post-fire refit Abbey Pharmacy, Rotherham After a devastating fire gutted their premises, the Abbey Pharmacy team saw the refit as an opportunity to maximise efficiency and improve service. The team invested in robotic dispensing, IT and a consulting room, reassessed services and improved workflow. WightBread gluten-free product service Isle of Wight CCG and Pinnacle Health Partnership After an audit found that 6 per cent of coeliac customers accounted for almost £2,000 per patient per year of NHS spend, the WightBread online shop was set up to allow patients to order gluten-free products from their pharmacy.