Winner
Sponsored by Almus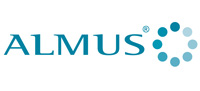 Dixon and Hall Stanley, County Durham Dixon and Hall's ambition to be the "pharmacy of the future" inspired it to transform its business with the help of a state-of-the art robotic dispensing system, an e-commerce platform and a dedicated clinical services team.
In 2012 the pharmacy vaccinated more than 500 patients against influenza, helped more than 120 patients quit smoking and made more than 2,500 home visits. The branch regularly provided unpaid MURs once it exceeded its authorised limit, and enabled more than 1,000 eligible patients to access free treatment via a minor ailments service.
The pharmacy empowered its staff by handing them responsibility for a clinical service element, with medicines counter assistants responsible for smoking cessation while dispensary technicians become involved in NHS Health Checks. The pharmacy's delivery team has also braved 
harsh weather conditions to cater for its patients in remote rural areas.
What the judges say
"An outstanding entry that articulates clearly what today's pharmacy should be about. This pharmacy is cutting edge and has quality at the heart of what it does"
Runner-up
City Pharmacy Portsmouth City Pharmacy is a shining example of how independent pharmacies should think outside the box to engage their patients with health issues. During the Olympics, it held interactive games, handed out healthy 'Olympic smoothies' and even invited a local Olympic torch-bearer in for photo sessions.
Following a major refit, which included the installation of two consulting rooms, the pharmacy saw a 25 per cent rise in patients receiving MURs. Staff also handed out more than 600 'rethink your drink' alcohol scratch cards, which led to 67 brief interventions.
As one of the first healthy living pharmacies, it shared its experiences with nearby PCTs and LPCs and even recorded podcasts to spread its message. More patients now use the pharmacy before seeking an appointment with their GP and local schools regularly make use of its consulting capability.
What the judges say
"City Pharmacy has fully embraced the healthy living pharmacy concept and taken it to another level, demonstrating the benefits to its population, local commissioners and the business"
Also shortlisted
Abbey Pharmacy Rotherham A devastating fire that reduced the premises to an empty shell was an opportunity to transform the Abbey Pharmacy branch into a modern dispensing environment. The installation of a dispensing robot meant walk-in prescriptions were dispensed in under five minutes, helping the pharmacy to recover 90 per cent of its prescription items business within three months of re-opening. No wonder the judges described their award entry as "oozing positivity". Hodgson Pharmacy Longfield, Kent The judges were impressed with how Hodgson Pharmacy worked with other healthcare professionals to "bring the public health agenda to life". This involved working with a local GP surgery, which saw the number of patients using the repeat dispensing scheme rocket from three to more than 140. All its staff were trained by the PCT to conduct minor ailments consultations, with the pharmacy team now delivering more than 60 consultations every month.