Wanted: Health Education England seeks pre-reg pharmacists and GP trainees, as part of a project to improve communication and understanding, provide better care and smooth the patient journey....
What would you take a notice like this to mean? It's a tongue-in-cheek example, but for one community pharmacy group, the sentiment behind this 'lonely hearts' advert was the basis for their C+D Award-winning project.
The scheme placed pre-registration trainees into GP practices, to enhance their training and bring the two primary care tribes closer together. It was so successful that in 2016 it expanded to offer GP trainees the chance to spend time in community pharmacies, and gain first-hand experience of the services on offer. After originating in Kent, Surrey and Sussex, a wider rollout – to over 100 pharmacist trainees and into London – is now in the pipeline.
The C+D Awards judges praised the "innovative" project for "helping develop pharmacy leaders for the future". Expanding the scheme "will affect more than one profession and have significant benefits, helping better relations between the professions", they added.
Project director, community pharmacist, and winner of the 2016 C+D Training and Development Award Atif Shamim describes how he went about "match-making" the different parties.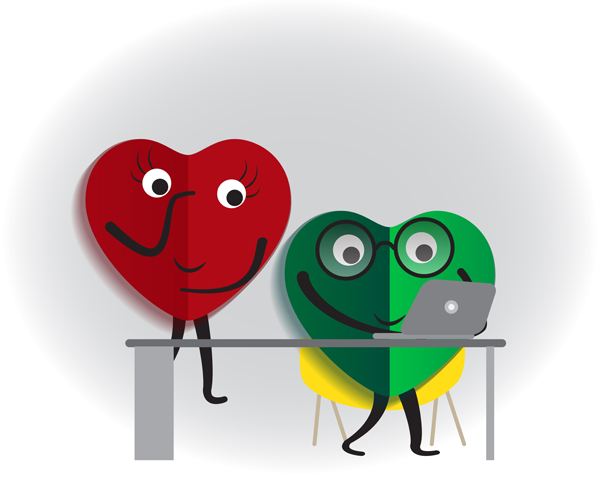 Where did the idea for the project come from?
The seed of the project started way back in 2014. At the time, we were working with Health Education Kent, Surrey and Sussex – part of Health Education England (HEE KSS). The head of their pharmacy team, Gail Fleming, was keen to find a way to get pharmacists and GPs to work much more closely together.
In primary care, it's really common to have a pharmacy building situated very close – sometimes within walking distance – to a GP building, but the two professions still don't talk to each other as much as you would expect. Because of the workplace pressures affecting both sectors, it's hard to get a time when pharmacists and GPs can get together.
So we thought to change that, by focusing on trainees. We felt it would be easier to get them together, and use them as a conduit to get pharmacists and GPs in their respective settings to start working more closely together.
I was appointed as the project lead, and my role was to try and bring all of the interested parties together to form a placement programme.
How did you get the project off the ground?
The funding came from HEE, but we had to write the business case for it and show why this project was worthwhile. To do that, we linked it back to the policy direction set out in the GP Forward View, and the NHS Five Year Forward View, which talked about how community pharmacy in particular should play a much more important role.
There was also the Royal Pharmaceutical Society's Now or Never report, and so many others, saying that community pharmacists could do so much more, and that primary care had to change in order to make sure patients are treated in a better way. So this kind of project fitted nicely into that. We see it as a way to partially achieve some of those aims of closer working.
It's almost impossible to have a primary care setting where everyone shares the care of their patients, if one doesn't understand what the other sector does. This was a way to break down some of the barriers that might have been there before.
What did the trainee pharmacists learn from the project?
The trainees got first-hand experience of seeing how a GP surgery works, who the staff are and what they do, and what their processes for things like getting prescriptions authorised are.
They all came away from the placements with much more confidence to practice in their own community pharmacies. For example, from seeing how a GP conducts a consultation with a patient, they learned skills that they directly use in pharmacies.
One trainee in particular comes to mind, who spent a day with a nurse, seeing how she dealt with patients who needed wound management. For the first time, she understood not only the kinds of dressing that a pharmacy sells, but which dressings to use [for] which patients.
The information they learned improved their communication – for example, knowing the best way to get through to a GP to make them understand when a prescription enquiry is urgent. The trainees were able to fix some of the issues they faced, because they had insight of how to manage that from the other side.
What's next for the project?
We're now rolling it out to offer 110 GP surgery placements, and trying to match-make pharmacies and trainees with local surgeries. 
My dream would be that every trainee in a community pharmacy should be able to access a placement like this. If it's done properly, it's a dream that I think can happen.
Obviously we've only been going two years and we're quite a way from that now, but the fact that we've already grown from a small number of placements to 110 shows that there is a big appetite for it.
I would also like every GP trainee to spend time in a local community pharmacy – that should be part of a normal GP training programme. They should expect to spend time in the sector, to get a better understanding of the primary care setting they are working in.
It's a really simple model to replicate, but the key thing is you need to have the right partners to share that vision with you. I was really lucky that we had all of the local pharmaceutical committees (LPCs) on board – as well as community pharmacies like Day Lewis, Kamsons, Paydens and SG Court – and some amazing help, especially from Hilary Diack and Chris Warwick at the HEE KSS GP school.
What are your top tips for people who want to replicate the project?
My tips are simple: work with the right people and have the right partners around you; have a real passion for what you're doing; and work hard. If you have all of those things, then you can get really good outcomes – and sometimes you can even get an award out of it, which is always nice.
Are you involved in a potentially award-winning training or development scheme? Why not enter it for the 2017 C+D Training and Development Award? This and all C+D Award categories are now open for entries. Find out more here.