This feature was first published in December 2016, to mark the final print copy of C+D.
If you compare the black and white picture of C+D's first editorial team in 1859 to the team that brings you the magazine today, they look as different as you would expect. But how has C+D as a magazine evolved into what it is today?
Started by the brothers William and Septimus Morgan (pictured below), The Chemist and Druggist was a symbol of Victorian entrepreneurialism. The magazine was started four years after William Morgan acquired the established business of Edward Hulse & Son, Wholesale Chemists', Sundriesmen and Hardware Factors in London in 1855.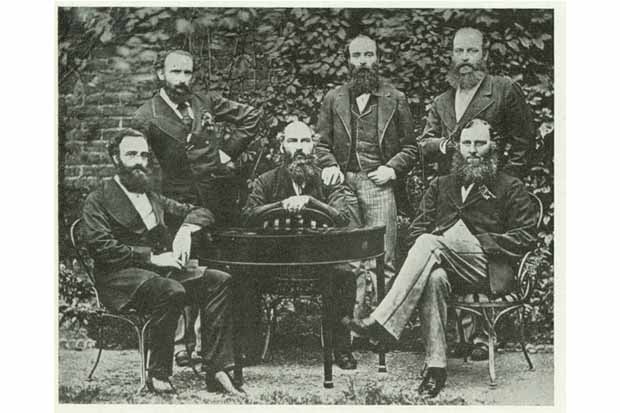 The hardware business offered regular trade price lists to its clients, and William and Septimus wanted to make this information more useful.
So they decided to incorporate trade news, and in May 1859 launched a journal called The Ironmonger. Their first title was a resounding success, and one afternoon over a cigar, Septimus decided there was potential for a trade magazine for chemists and druggists.
"The more I thought about it, the surer I felt that somebody would bring out a trade journal of the kind I had in mind," Septimus Morgan said years later. "So I jotted down some of my thoughts and these were the beginnings of The Chemist and Druggist."
And so, on September 12, 1859, 20,000 copies of The Chemist and Druggist went to press for the first time.
Readers at its heart
Sixteen pages of the first 64-page issue of The Chemist and Druggist were news and other articles, whereas the rest were dedicated to advertising. Victorian adverts for healthcare and cosmetics were very different to today's tightly regulated promotional materials, and included a powder claiming to restore grey hair to its original colour, magnetic combs, and various medicines and surgical items.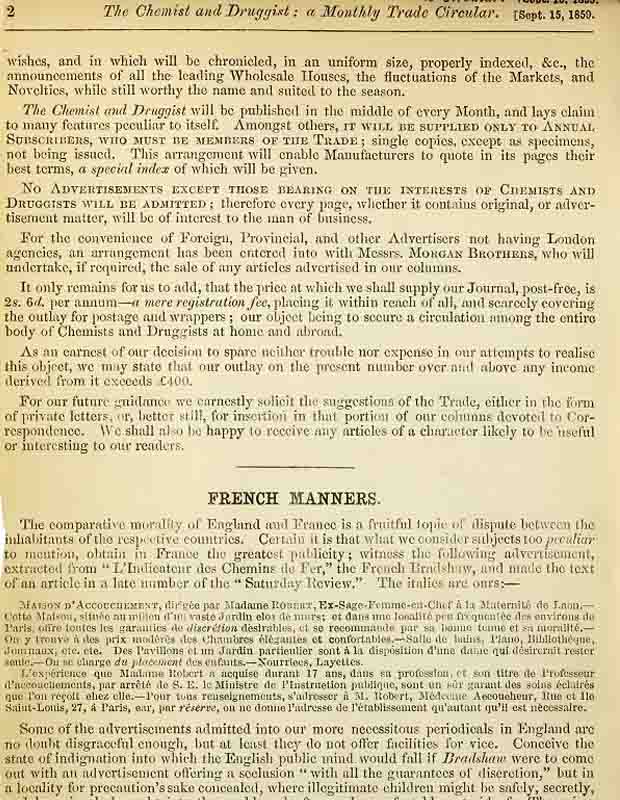 Stuart Anderson, past president of the British Society for the History of Pharmacy and a Royal Pharmaceutical Society (RPS) fellow, explains that from its inception Chemist and Druggist had an outward-looking and international view, combined with a trade focus.
"There were regular trade reports [in Chemist and Druggist] about the prices of raw drugs and materials as they were arriving in London," Mr Anderson says.
"It was also very interested in British pharmacists going out to the empire and reporting back. That was the business of the magazine – having correspondents and sending letters about their work in India or Africa," Mr Anderson explains. "It was much better and more interested in doing that than The Pharmaceutical Journal was," he adds.
In fact, the differences in the coverage between The Pharmaceutical Journal and C+D, which some may consider a modern phenomenon, were evident in the very first issue. The RPS's publication was described in the opening editorial of The Chemist and Druggist as an "excellent periodical", although the writer was keen to stress that the newcomer would occupy "entirely different ground".
"There has always been a clear distinction between the two," says Mr Anderson, who points to C+D's decision to focus on the business side of pharmacy, rather than the journal's clinical approach.
Historical milestones
Mr Anderson emphasises that over the years C+D has been a vital resource, not only to pharmacists, but also social historians, highlighting the role it played during World War One.
"C+D kept coming out every week throughout the war, [when] you would think it would be down to once a month," he says.
The magazine was an important vehicle for keeping pharmacists informed at times of crisis. For example, when rationing created a sugar shortage, C+D ran articles advising pharmacists on how to sweeten medicines.
"This goes back to the early days of the magazine – keeping the pharmacy profession informed," says Mr Anderson. "It was very good at keeping people bang up to date with the information they need to run their businesses, and that tradition has stayed with C+D."
Despite the outbreak of the war in Europe, C+D's June 27, 1914 issue still covered practical topics of direct relevance to its readers' businesses. Indeed, the story of a man who drove his motorcycle through a Derby chemist's window wouldn't be out of place in the news section of C+D's website today.
A new age of medicine
Forty years later, and we reach the two-decade therapeutic revolution that began in the 1950s.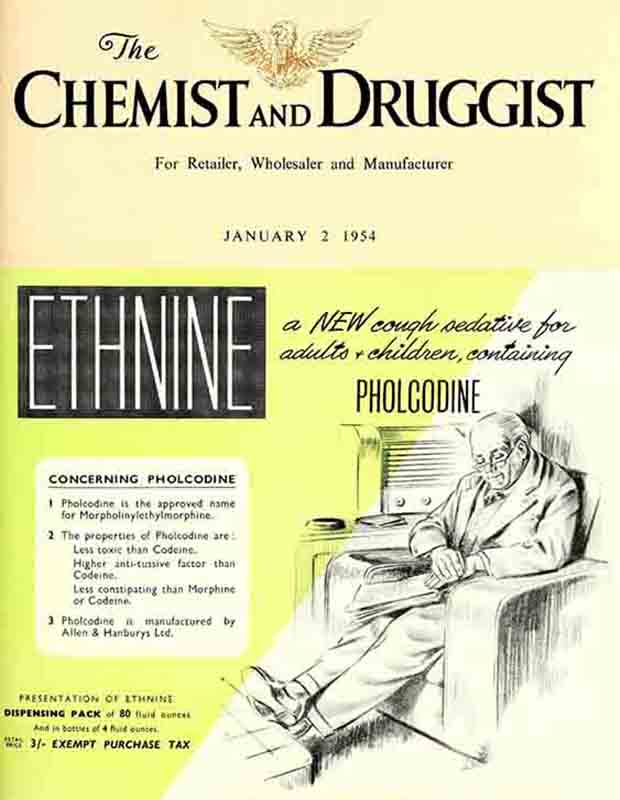 "There were thousands of new drugs coming through and the magazine had a role informing its readers of these new products," Mr Anderson says. "This was done in a trade-orientated fashion – [which was] less clinical than other publications. C+D was very good at announcing new drug launches," he adds.
Mr Anderson highlights the way the magazine responded to the thalidomide scandal of the 1960s, when the treatment was linked to catastrophic birth defects in babies born to women who took the drug during pregnancy.
"C+D would have been very hot on the practical side – for example – [telling pharmacists] this is what you can do to get your money back," he adds.
The drug was widely used before doctors and pharmacists became aware of the link to birth defects. There was an advert for a migraine treatment containing thalidomide in a 1961 issue of C+D – the same year the drug was withdrawn from use in the UK – which claimed it brought "rest and relaxation".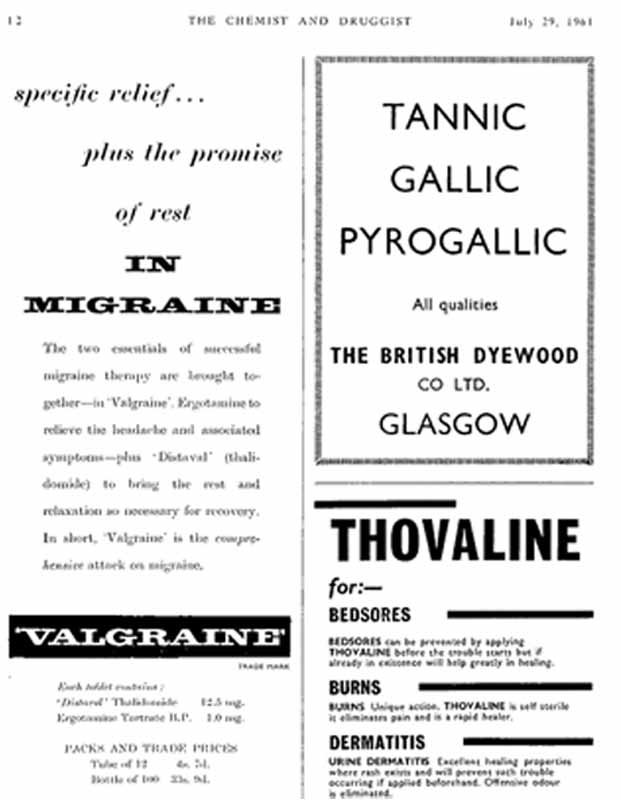 Pharmacy's rapidly changing world
In later years, the focus for community pharmacy expanded to include the role of the pharmacist as an employee. Gary Paragpuri was editor of C+D from 2006-2012, and then its brand director until 2014. He led the magazine at a time of significant change, not just in publishing, but also in the world of pharmacy.
"When I became editor, the sector was nearing the end of a significant period of consolidation," Mr Paragpuri reflects. "There had been a rapid growth in large and medium-sized pharmacy groups, and while the overall number of pharmacies in the UK remained pretty static, the multiples now held a 60% market share in terms of numbers of shops."
Mr Paragpuri says that "every facet" of community pharmacy was affected by this shift in ownership. This included C+D, which saw its readership change dramatically as it gained more employee pharmacist readers.
"Ever since its inception, C+D had been a trade publication championing the interests of pharmacy business owners. Then, 150-odd years later, our largest cohort of readers were no longer contractors.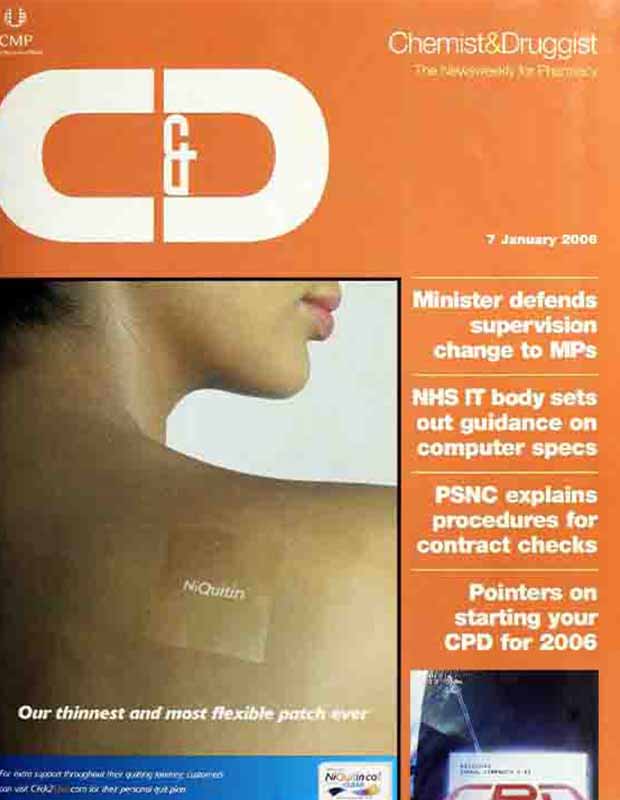 "We revised our editorial strategies to better reflect our readership," says Mr Paragpuri. "We still had a duty to serve our business readers, but we also had to produce content for the wider pharmacy community. "
Mr Paragpuri says he feels lucky to have been editor just as the publishing world was getting to grips with the internet.
"My team and I tried to draw from as many of the good examples of online publishing as we could find, and the very rapid growth in online users, page views and comments hopefully testify to what we achieved," he adds.
The internet changed how C+D operated, but Mr Paragpuri stresses his editorial team "fully embraced" the digital age.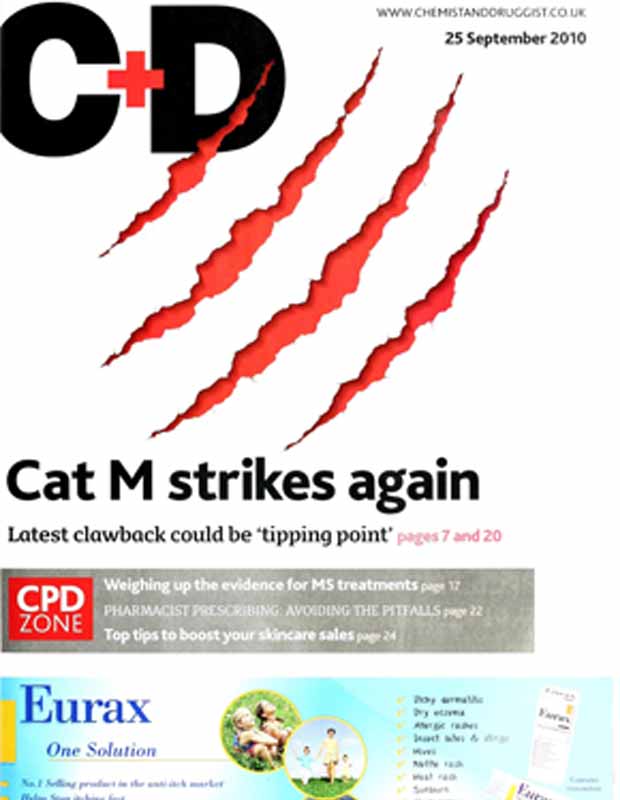 "We won a number of awards for our online developments. My favourite was when we beat the Guardian to an award for online publishers – and they invited us to their King's Cross offices to see if they could learn from C+D," he says.
He adds that C+D editors have always been lucky to be "free from undue commercial pressures". "That precious editorial independence has been valued by readers and writers alike."
The future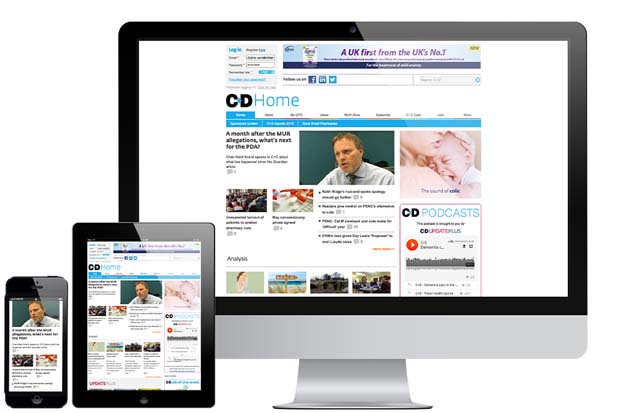 John D'Arcy, managing director of Numark, says C+D has played a crucial role in bringing the views of different stakeholders together to encourage "thoughtful debate". This is "essential for the industry to move forwards," he adds.
Commenting on the future of C+D, Mr D'Arcy says audiences are increasingly consuming their news and information online.
"C+D has taken a very timely step by becoming a solely digital platform, and we look forward to seeing even more innovative content," he says.
As innovation has been at the core of C+D since 1859, we hope the Morgan brothers will approve of the brand's new direction. Exciting online initiatives such as the C+D e-reader, podcasts, the return of the Pharmacy 50 app and the ongoing revamp of the website are all designed to meet the brothers' founding principles.
This might be the last print issue, but we at C+D will always make it our business to inform, support and champion community pharmacists.