Dear C+D
I'm currently working as a locum pharmacist and distinctly feel I haven't found my real calling on the career front. I feel a significant change is necessary but I'm quite stuck as to how to move my career forward – particularly with the myriad of different roles out there now.
I know variety in my day-to-day work is a must, and have an interest in liaising between different departments and locations to create a smooth and efficient service for patients. I am a true patient advocate and have often helped to calm down patients with a little caring explanation if they are unable to get their expected outcome due to factors outside our control.
I have a project management view of things and would love to come off the shop floor in a sense, and work on business development goals. At this stage in my career, I am stuck as to which way to proceed and would really like some external guidance on how to move forwards.
Yours sincerely,
Jagruti
Expert advice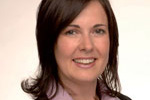 "Jagruti should look at the descriptions of the kind of job she'd like to do and make sure all those words are in there"
Hannah McNamara, managing director, HRM Coaching:
Looking at Jagruti's CV, I'd say that she needs to give more description about what she's done in her most recent roles. You can cut the details back as you get further into your work history, but what you can't assume is that HR departments will automatically know what your job titles mean.
When you're applying for a job, there will be certain key requirements in the job description and if those aren't on your CV, it will go on the 'no' pile. Jagruti should look at the descriptions of the kind of job she'd like to do and make sure she's got all those words in there. If she's interested in project management, she needs to mention this on her CV, and if she's looking at business development, she needs to prove that she's business-minded.
As you get higher up the career ladder, people will look for results and not just a description of what you've done. Jagruti should include some examples of when she's delivered good results – she shouldn't assume that what she's achieved is normal, and there will be many things she's good at that other people will find difficult.
Jagruti should also highlight her skills in a summary at the top of her CV, and tell prospective employers that she's good with patients. You need to get past the textbook CV summary – everyone says they're a "key team player" – and say what you're really good at and what you want to do.
For the covering letter, Jagruti should make sure she tailors her application to each individual role. You've really got to sell yourself because some people don't even look at your CV unless they like the covering letter. It should be no more than one page and should tell employers why you're the best candidate for the job. Jagruti should keep hers focused and to the point, but if there's a really relevant example of something she's achieved, she could take a paragraph to explain what she's done.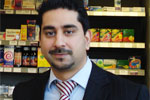 "Jagruti should tailor her CV specifically to the role she is applying for"
Kash Butt, head of resourcing, Lloydspharmacy:
In terms of qualifications and experience, Jagruti has a very good CV. She has been qualified for 15 years and has experience of working both in hospital and community sectors. There is evidently a clear strength and depth of knowledge in providing clinical services judging by the professional service accreditations she has acquired.
Jagruti should tailor her CV specifically to the role she is applying for in order for it to stand out. This can be done by matching technical and personal competencies to the key elements of the role you are looking to secure. To make her CV really stand out, she needs to have a strong opening personal statement, which should focus on her professional qualifications and areas of expertise, such as project management or managing large teams.
She may also want to enter a little bit more detail around her responsibilities in terms of outcomes as well as financial figures, for instance showing how large the budget was that she managed.
To apply for a business development role it would be useful for her to mention her experience in the following areas to ensure that her CV stands out:
Managing and leading a team of people
Stakeholder engagement to a senior management level
Experience in managing a project from conception to completion
Development of people and business objectives
Managing change
Customer engagement – how to gain feedback from customers in order to make improvements
Developing and managing a budget
It also might be useful for Jagruti to take on small projects in her current role to gain greater experience, enabling her to demonstrate her input as well as outcomes.
Jagruti's verdict
"I really value both the comments and believe they are very useful and valid - love the critique and I agree with them completely. It certainly helped me to know how to tailor applications to different jobs and to be in tune with what the company is looking for."
Need your own CV clinic? Email your career dilemma and a copy of your CV to emma.weinbren@ubm.com, and we'll ask the experts for their advice
Tips for your CPD entry on career development
Reflect Do I know how I want my career to progress?
Plan Consider how I would like my career to progress over a set time period, eg five years
Act Map out the steps needed to achieve this progression and discuss with my manager
Evaluate Do I know my career goals and how I am going to achieve them?