The office where C+D is sitting used to be dominated by a single grand desk, behind which Kirit Patel presided as CEO of the Day Lewis pharmacy chain. Now the gleaming glass and white room houses three desks, facing towards each other. This is where Kirit's children Jay, Rupa and Sam jointly hold the reins of the business.
I speak to Jay Patel on an overcast afternoon in late February. Kirit died suddenly one Saturday last July. Although plans for the siblings to take joint control of the business were already in place, they had not foreseen how soon they would be moving into his role.
"It happened so quickly," remembers Mr Patel. The three arrived at work two days later, to reshape the senior management team. Their current office arrangements reflect the division of Kirit's duties.
Mr Patel acknowledges that some might be sceptical. "There's got to be a fudge here, right – 'who's the guy in control'?" he says of the executive tripod. But, he promises: "It does work."
Kirit Patel was a well-known character at the helm of over 250 pharmacies and 2,000 employees, and affectionately dubbed "the godfather of pharmacy" by C+D in 2015. He earned the enduring affection of his employees by treating them as a family, ordering in ice cream on hot days and sharing in family celebrations. The scores of comments on the C+D article reporting his death attest to the warm feeling staff feel for him.
Despite being a dominant figure in the community pharmacy sector, his son is confident the siblings can fill Kirit's shoes. Communication and trust are the keys, Jay Patel believes. "Everyone says Kirit was larger than life – [but] there are three of us," he says. "We look after different parts of the business. The areas of focus balance each other out. We've got this commonality of what we want to achieve; a uniquely overlapping skillset."
Mr Patel, a pharmacist with a master's degree in business administration, leads Day Lewis in retail strategy and innovation. His sister Rupa (pictured below, centre), who trained as a dentist, is "custodian for the people, values and culture," of the chain. She also draws on her master's degree in property to lead the business's property investment. A chartered accountant with a master's degree in economics and management, younger brother Sam (below, right) is in charge of investment, supply chain and international growth.
A time of change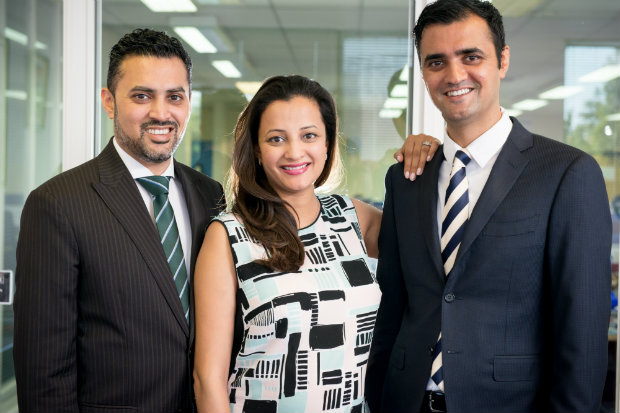 The family is expanding alongside the business, Mr Patel reveals. "In the last year I lost my dad, and three months after that I had a daughter. My brother became a father in January. My sister became a mum in December. The family grows, and businesses have to grow [alongside] to support the family," he says.
Continuing the culture nurtured by her father, Rupa Patel ensures the accomplishments of employees are recognised. I speak to Jay on a Friday, a few hours after the weekly lunch for all staff at the head office in Croydon. The meal is followed by first aid training for warehouse staff – the company gives out training certificates and rewards good ideas each month at head office, as well as holding an annual conference and prize-giving ceremony for its pharmacists.
"It's someone's formal job to make sure that people are recognised. It matches the values of pharmacy," Mr Patel says to explain this ethos.
You can't ignore the cuts
As the pharmacy sector starts to feel the impact of the cut to community pharmacy funding in England, C+D asks if Mr Patel feels as optimistic as he did a year ago, when he said the business would "ride through" them.
"The cuts do not help us in our vision to give the best to our patients; they make it very difficult," he says. But he insists that community pharmacy is "resilient, the backbone of your high street". The sector will "fight tooth and nail" to continue to serve their patients, he predicts.
When it comes to how the cuts will hit closest to home, Mr Patel says he can "guarantee" no Day Lewis branches will close. "It is not in my plan to close anything, it goes completely against our [strategy]," he stresses. These plans still include the company's goal of owning 400 pharmacies by 2021.
"We don't want to be closing [branches] for the next year, we want to give our teams an opportunity to demonstrate value. We don't hang people out to dry."
"Pharmacy is more and more challenging," he continues. "Our focus is to grow our way out of this challenge, whether it be through acquisitions, or a little more cautious about non-people costs, or growing our people so they can perform better and do better things," he explains. "I don't want to downsize. We don't want to lose people."
He may be guaranteeing branches stay open, but Mr Patel is realistic about the threat the cuts pose. Despite the funding constraints, he feels "manipulated" into continuing to offer certain services, such as free medicines deliveries, because: "If I don't deliver their prescriptions, patients will die."
Free delivery has a "colossal" cost, while monitored dosage systems (MDS) are a "huge problem" as they are very "labour intensive", Mr Patel says.
"It's like having hour arm twisted behind your back," he explains. "What do I do? Lose the patient, or they die? It's not nice to be forced into that."
Evolution not revolution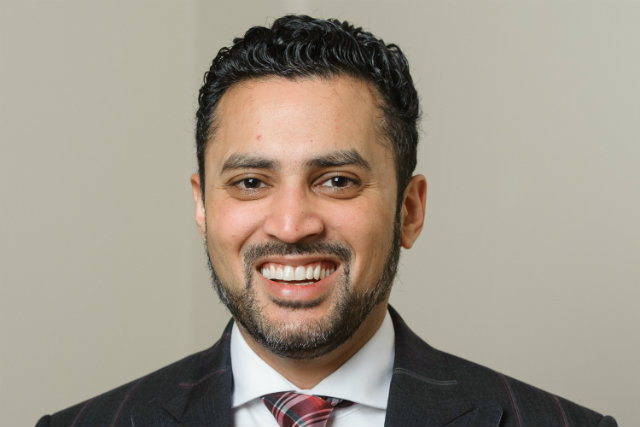 Despite certain loss-making services, Mr Patel does not believe pharmacy needs a revolution to survive a troubling future. "You have a house and you want to make [renovations] – do you knock it down completely and rebuild it, or do you make it better?" he asks. "You don't need to radicalise, you just need to evolve."
"The NHS is broken and we need to save it," he continues. To this end, he wants to see the sector build on the pharmacy infrastructure that is already in place, rather than putting its hopes in initiatives such as recruiting more pharmacists into GP surgeries.

Even though free deliveries and MDS are a burden, Day Lewis is looking at branching into "more and more private services", Mr Patel says. "The flu service was great – we've really driven that this year. We did some research into Day Lewis medicines use reviews (MURs) with the University of Reading and the results were that they were good quality."

"Outside of advanced services, we're encouraging our pharmacy teams to get involved in local services, but also private services. "Private flu [vaccinations], private patient group directions – every little bit helps."
The challenges of technology
There is also a push across the business to get more involved with technology. Day Lewis was at the forefront of the summary care record rollout, and all its branches now have access. The question is: "How best to use it."
Day Lewis, like Lloydspharmacy, wants to use data to build a more complete picture of the patient. The company has also started to embrace the electronic prescription service (EPS), though it too has "challenges".
"If you apply good technology to a poor process, you're going to get nothing out of it, no matter how good the tech is," explains Mr Patel. EPS hasn't made it easier, it's becoming more complex. Often you find yourself pushing water uphill."
However, he is not interested in the long-mooted 'Amazonisation' of community pharmacy. "Amazon would add no value to patients at all. Would you want your medicines tossed over your hedge?"
With every pharmacy business facing an uncertain future, Day Lewis takes strength from its family values, epitomised by its sibling trio of chief executives. It may have been a year of change for both pharmacy and the Day Lewis clan, but Jay Patel is confident they are leading the company to success.
"I've got 40 years ahead of me," he adds. "I don't want to take a backseat. It's fun, right?"