After an unparalleled surge in patient demand on pharmacies during the first COVID-19 lockdown in spring this year, pharmacy teams received some respite as restrictions eased in June. The impact of the pandemic remains visible through long-term measures, such as wearing personal protective equipment (PPE), but many pharmacies have reported the pressure subsiding.
Just as the rest of the country was seeing pubs reopen, some areas of the UK had their freedom limited as their number of COVID-19 cases rose. Leicester was the first to see a local lockdown in June. Then West Yorkshire, Greater Manchester and parts of Lancashire followed suit in July. Pharmacy professionals told C+D how the restrictions introduced a raft of problems. 
Mohammed Anwar, who manages Manor Pharmacy in central Manchester, has noticed a change in the issues that patients are asking about. "We're seeing a lot of lumps and bumps, weird things that we would not normally see, and some are very complicated and out of my area of competency," he says.
"The lack of appointments with doctors means pharmacy is seeing illnesses they would never have seen [before] because patients are desperate."
The pharmacy is busy, he says. A key driver behind demand has been GP surgeries only allowing online ordering for repeat prescriptions, leaving the pharmacy team to deal with the elderly patients and others who struggle to use the internet, he says.
Problems with acquiring drugs only add to the workload. "Medicine supply is a nightmare. There has been a big decrease in revenue, medicines prices are rising and we don't get reimbursed."
The headache of government guidelines
Fin McCaul, the Pharmaceutical Services Negotiating Committee representative for North West England, says that across Manchester and Lancashire, the differing versions of the second lockdown have caused headaches for both patients and pharmacists.
"Within Greater Manchester and Lancashire, you have got Blackburn with Darwen in one type of lockdown, Bolton in another version and the rest of Lancashire in a third type. Different bits of Manchester have another type again," says Mr McCaul, speaking in September before the introduction of the three-tier lockdown system across England.
The complexity of the second lockdown in July directly affected pharmacies. "In Blackburn with Darwen, you get reimbursed for deliveries for shielding patients, but not in Bolton next door – so that's causing some frustration," says Mr McCaul (pictured below), who is also managing director of Prestwich Pharmacy in Manchester.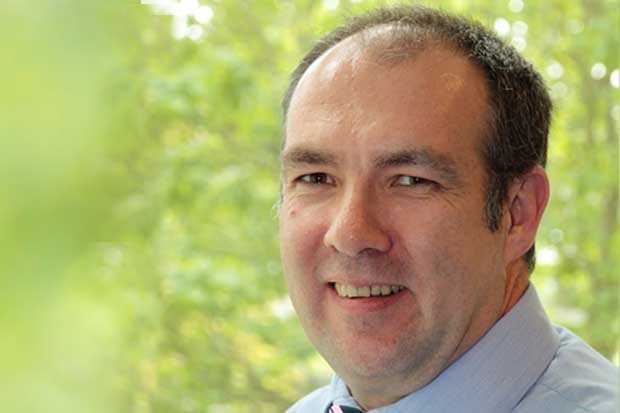 "There has been a massive increase in deliveries due to lockdown and an increase in queries from patients needing support," he continues. The pandemic delivery service to vulnerable patients halted in July in areas that were not in lockdown, but many patients who had been shielding remained just as cautious about leaving home.
Mr McCaul says: "We had one patient come in recently for her flu jab, it was the first time she had come out since March and she was going straight back home again. We have a lot of elderly and sick patients and high-risk patients who are very nervous about the implications of catching COVID-19.
"The one thing that would help right now would be a uniform delivery service. We aren't required to do it under the central pharmacy contract, but these patients need to be at home and protected. We need to reinstate the delivery service." The service stopped on October 5 for all patients.
Increase in anxiety medication demand
Qaisar Sheik, pharmacy manager at Rimmington's Pharmacy – Bradford's oldest pharmacy – says that his team delivers all over the city. Since August, they have funded the deliveries themselves. But a greater burden has arrived in a surge in patient queries.
"We're seeing an increase in [prescriptions for] medicines for anxiety, especially in the elderly. I'm wondering if that's partly down to lockdown and a lack of interaction."
Other queries range from elderly patients wanting clarification on government guidelines to more complex questions about illnesses that pharmacy teams would never have been asked about before the pandemic.
The confusion about restrictions is contributing to patient anxiety, he says. "We're spending so much time providing advice, but we're not getting the funding to support it. We're doing so much more and, if anything, our funding is reducing." He suggests a patient group direction (PGD) for common complaints as a possible solution.
"A lot of people are struggling to get hold of a doctor," he says. This led to an influx of patients in Rimmington's Pharmacy asking about blood pressure monitors after their GP advised them to get one.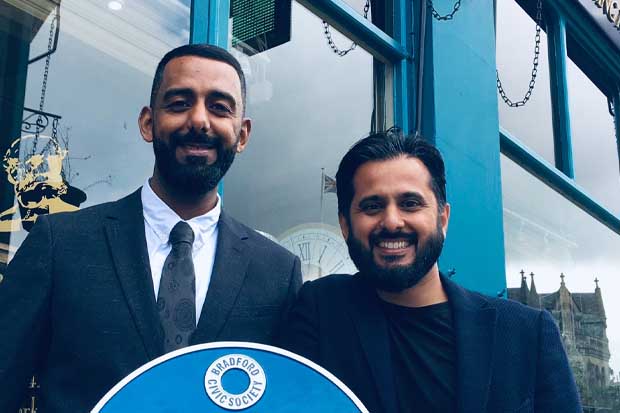 Qaisar Sheik (left) with Rimmington's Pharmacy owner Sajid Hussain
Access to pharmacies has also become more difficult since the COVID-19 outbreak, taking a toll on patient health. Demand for supervised consumption of prescribed medicine has disappeared, says Mr Sheik. "We used to do daily supervisions for 50 clients and now that's gone."
The pharmacy team have been happy to step up to the challenge of helping patients wherever they can, handing out free face masks to patients. They hope to deliver up to 2,000 flu vaccinations this season.
Elderly patients looking for reassurance
Mohammed Bharuchi, superintendent pharmacist at Moins Chemist & Wellbeing Centre in Leicester, says a lot of patients were questioning whether the second lockdown was a valid imposition. Their confusion was exacerbated by the rules differing by ward, depending on their number of virus cases. Many people turned to their pharmacy for guidance.
"People were asking us: 'What can I do? What can't I do?'" Mr Bharuchi says. "As pharmacists, we try to manage people's healthcare expectations, but then you're dealing with questions about going shopping."
Mr Bharuchi worries about his elderly and vulnerable patients who call up "looking for reassurance and just needing someone to talk to".
But despite the problems – including funding issues and battles to get hold of the flu vaccination – the second lockdown has not been as bad as the first, he says. This is not least because his staff can now get COVID-19 tests at a nearby centre.
"It has been more manageable. It's like an immune system – once you've had exposure, you're ready for it next time. The first time it took us by surprise, we didn't know what to expect and everyone was very uncertain. By the second lockdown, we knew what we were doing and had a lot of infrastructure in place."
"The biggest thing that would help is clarity, having a simple set of rules that says what you can and cannot do. The Department of Health and Social Care and local health boards need to have one voice."
The UK is preparing itself for the possibility of another full national lockdown. Should this happen, the experience of pharmacy teams in Manchester, Leicester and West Yorkshire reveal how patients across the country might behave – desperately searching for advice on government restrictions, lumps and mental health issues.