---
     Advertorial feature supported by an educational grant from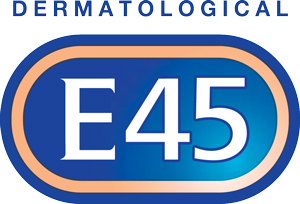 ---
Eczema is a notoriously difficult condition to control. Affecting one in five children and one in 12 adults, many sufferers will spend years trying to find the right products to soothe their skin. It is a trial-and-error process that may involve many treatments, but all eczema patients have one thing in common: they will need an emollient to hydrate their skin and keep it flexible. In fact, Nice urges prescribers to "prescribe large quantities, frequently of the preferred emollient".
Because it is such a large part of their routine, the emollient will need to be one that the patient is comfortable using – and they may well ask their pharmacist for advice. As three eczema sufferers explain, the right treatment is individual to each patient and may involve a combination of different products.
CASE 1

Name: Holly Florence Martin

Age: 30

Occupation: Make-up assistant 

Onset of eczema: Birth
Holly Florence Martin has spent 30 years trying to control her eczema. The condition developed within three days of her birth and has plagued her hands, neck, legs, ankles and arms with varying severity ever since. It has not only taken its toll on her skin but also her confidence. 
Holly has had to adapt her lifestyle to eczema, from being aware of how rainwater causes her skin to itch to choosing clothing that covers up affected areas. 
But, following her lengthy battle, Holly feels she has finally developed an product regime that keeps it under control.
It has taken years of trial and error. As a child, she started using thick creams, which form an oily layer to help retain moisture. She quickly felt some "life-changing" benefits – and has continued to use this type of cream ever since. In fact, this is one part of her regime that she could not live without. 
She now applies a thick cream at least twice a day and always carries it with her, reapplying whenever she washes her hands. "If I didn't have it for three days, I'd struggle to walk because my skin is that dry, it would be really painful," she explains. "If I went away, it'd be the first thing I'd have with me."
The next consideration for Holly was how to keep her skin hydrated when washing. She added a bath emollient and a special medicated wash to her routine, which prevent her skin from losing vital oils. Now, the products have become integral to keeping her condition under control.
---
"If I didn't have my emollient for three days, I'd struggle to walk"

Holly Florence Martin, make-up assistant
---
This daily product routine has made Holly's condition much more manageable. But, like all eczema sufferers, she still suffers from flare-ups. One of the most severe incidents came when she was pregnant with her son last year. Her eczema spread to her face for the first time in her life, and became so severe behind her knees that she had to take antibiotics to prevent the area from getting infected.
In times like this, Holly uses a cream specifically designed to relieve itching and skin irritation. "I wouldn't say it completely gets rid of it, but it does really help. I put it in the fridge so it's quite cold, and when you put it on it has a cooling effect that relieves the itch," she says.
Holly has clearly learned which products work for her, but she has also learned which not to use. She advises fellow sufferers to steer away from perfumed products, in particular. "Don't be tempted to sway – just stick to the medicated, fragrance-free products. They're always better for you," she stresses.
Today, it is hard to tell that Holly has suffered from eczema. Holly says her hands look a lot older due to the drying effect of the eczema. But her legs, body and face look her age and she believes this is all down to emollients, plus an accepting attitude towards the condition. "You have to accept the fact you have eczema in order to control it," she says. "You just have to accept you are going to have to do these things on a daily basis." 
 
CASE 2

Name: Chelsea Harrison 

Age: 20

Occupation: PGCE student

Onset of eczema: Birth
Chelsea Harrison has had patches of eczema and psoriasis on the backs of her legs, the insides of her arms, her scalp and face since birth. In her early years, it was extremely difficult to control. She remembers both the emotional distress – she felt "self-conscious" – and the physical distress, which made everything from having a bath to carrying a bag on her arm a painful experience.
Determined to gain some control over her condition, Chelsea spent 12 years experimenting with products to find the right ones for her. She tried everything from antibacterial creams to aloe vera gels and anti-inflammatories – even creams that have stained her skin and clothes bright yellow. She found some emollients – especially gels – retained moisture for up to four hours after application but left an unpleasant greasy residue.
It was a demoralising cycle. Everything she tried would prove effective only for a short period of time before the effects wore off and then she would need to get a new prescription from the dermatologist or GP. Chelsea estimates that she tried a new product every four to six months.
"It's difficult to remember what I've tried because I've had so many different things. They all worked for a short period of time and I'd get used to them and then have to try something different," she says.
Another challenge for Chelsea was keeping up with the changes to her skin. Chelsea would find eczema suddenly developed in different places, such as the inside of her thighs and on her back, or where clothes fitted, such as the waistband of high-waisted jeans. Her skin would also react differently to different emollients as she got older. 
It was only this year that Chelsea established a routine that works for her. This involves a steroid cream and an antibacterial cream to reduce inflammation and the possibility of infection. Chelsea uses the steroid cream almost every night. This means she has to be careful – after each month she has to have a week's break from the cream due to the steroid dosage, and she cannot expose her skin to direct sunlight after using it. She applies the antibacterial cream three times a day, and keeps it with her at all times.
The impact of the regime is evident by what happens in its absence. On the occasions when Chelsea forgets, wearing jeans makes her skin feel so itchy that it feels as though her legs are burning and, on a few occasions, she has scratched her foot so much it has bled. 
But Chelsea finds her skin improves as soon as she resumes her regime. "It gets it back to a reasonable state quite quickly," she says. "[The eczema] gets back to virtually nothing within a couple of weeks during a flare-up whereas before, if I had a flare-up, it would take months to get it back to normal, tolerable skin."
Thanks to her careful management of the condition, Chelsea feels her eczema is now mostly controlled and her memories of emotional and physical distress are largely just that: memories.
 
CASE 3

Name: Rebecca Marriage 

Age: 43

Occupation: Freelance writer and marketing professional

Onset of eczema: Birth
When she was just a baby, Rebecca Marriage was hospitalised due to eczema. It was sadly a condition that failed to fade with age. Rebecca says she has had eczema to "varying degrees" since birth. In fact, it has "travelled all over her body" – affecting her hands as a schoolchild, her feet as a young graduate, and her face today. 
There has been no rhyme or reason to her outbreaks, which she describes as "completely unfathomable". But she has managed to control her eczema to some extent by using emollients.
Rebecca has tailored her choice of emollient to the part of her body affected by eczema. When her hands were the primary source of concern, she was careful to avoid "anything really greasy". "You're touching everything – I wear glasses so I'm always touching my glasses – and you need something that really sinks in." Her feet were a different matter. "[They] needed an incredibly thick emollient that would cover the skin and then I could put shoes on," she says.
---
"You wouldn't forget to drink if you were thirsty – that's how it is with my skin"

Rebecca Marriage, freelance writer and marketing professional
---
When the eczema spread to her face, finding the right emollient became more difficult and her problems were compounded by suffering from acne at the same time. "I remember my GP said, the good thing about having eczema is you'll never get acne – how wrong could he be?" she recalls. This meant she had to avoid moisturisers that could trigger a breakout. 
Eventually, she found a non-prescription moisturiser that was "light and moisturising" and seemed to soothe her eczema without blocking her pores.
This marked the start of Rebecca's current routine. She continues to use this moisturiser for her face "morning and night and several times throughout the day". She is a stickler for the routine – making sure to follow it "to the letter" – and rarely forgets to apply enough. "It's not hard at all [to remember] because it's almost like you wouldn't forget to drink if you were thirsty – that's how it is with my skin," she explains.
Like many eczema sufferers, Rebecca continues to experience the odd flare-up despite her steadfast regime. In these cases, her regular moisturiser isn't enough and she will turn to "an incredibly hard and thick ointment" or use a topical calcineurin inhibitor prescribed by her GP. But, in general, she prefers to avoid many of the prescribed products. "They are so horrible and thick and greasy," she says. "I used to have to sleep on a beach towel because [the product] would sink into the sheets."
Today, she feels much more confident in controlling her eczema and even writes a blog on the condition and body confidence. As she says: "I think I'm finally coming to terms with the fact that it's here for good."
The patient regimes featured may not reflect Nice guidelines on the treatment of eczema. Pharmacists should consult cks.nice.org.uk/eczema-atopic.
Holly and Rebecca's case studies were provided courtesy of the British Skin Foundation