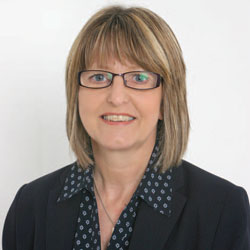 If your pharmacy doesn't have a technician, you're probably in the minority. At the start of this year there were more than 20,000 pharmacy technicians registered with the GPhC – just under one technician for every two pharmacists. But while this profession is the new kid on the healthcare block, its members aren't holding back – and pharmacies are reaping the rewards.
Service development
With the increased emphasis on services, many pharmacists have felt hard-pressed to deliver. But with their extensive training, technicians can give a much-needed, expert helping hand.
"The pharmacist and I are both able to deliver vascular health checks," explains Annie Clarke, technician at City Pharmacy in Portsmouth, runner-up in the C+D Award for Pharmacy Team of the Year 2011. "I'm also involved in weight checks, and obesity and stop-smoking services."
Other technician-led services include monitoring warfarin and clozapine levels, asthma checks – and even home visits to ensure patients are getting the most from their medicines.
Liberating pharmacists
Technicians are also key professionals in allowing pharmacists to get out from behind the dispensary counter and talk to patients, run consultations and improve medicines use.
Accuracy checking technicians (ACTs) are increasingly taking the lead in the dispensary, allowing pharmacists to better use their medicines management skills and give patients expert advice. It's a benefit that's only going to grow in the coming years, as concepts such as the healthy living pharmacy (HLP) model gain momentum and pharmacies take up the mantle of a larger role in public health services.
"It's useful," says pharmacist Amish Patel, of Hodgson Pharmacy in Dartford, Kent (shortlisted in the C+D Award for Pharmacy of the Year 2011), whose pharmacy employs an ACT. "It frees up a lot of time for the pharmacist delivering services."
Understandably, some pharmacists are still nervous about the role of ACTs; some have expressed concern over supervision and liability for dispensing errors. It's a relationship that requires a great deal of trust, but trust that could well be rewarded.
 "Use your tech," Ms Clarke agrees. "As ACTs the pharmacists have to put their trust in you. We're trained, we're professionals. I'd say go for it, for the sake of the pharmacy and the technician."
Recognition
But developing a member of staff to take on these new responsibilities and challenges isn't just beneficial to the pharmacy – it's a fantastic way to build team spirit and morale. "It's inspiring," explains two-time C+D Award-winning technician Lynn Kennywell, of Dean & Smedley pharmacy in Ashby de la Zouch, Leicestershire (pictured). "You've got a proper profession, you're recognised. It's not a job, it's a career."
The prospect of a career is a strong argument for upskilling staff and developing them as recognised professionals. Staff are more motivated when they have training and development available. Becoming a technician is an important final step on the ladder – an aspiration that can help drive the pharmacy team.
Once a technician qualification has been achieved, staff are keen to use their knowledge and continue to develop, allowing them to take on more roles and gain more job satisfaction.
"I enjoy my job a lot more," agrees City Pharmacy's Ms Clarke. "It's not just standing there. I get a lot more involved and it makes every day different – it's really good."
The pharmacist's role
With all the benefits – for patients, pharmacists and the team – it's hard not to be convinced that technicians will play a key role in pharmacy's future. Yet developing their career is not something staff can do alone. A crucial ingredient to a successful technician – like any member of the team – is investment from a pharmacist.
Indeed, a key part of qualification as a technician is working with a pharmacist for two years, meaning they gain valuable work-based experience with a mentor.
"Staff need encouragement and training," explains Hodgson Pharmacy's Mr Patel. "They always have questions, and you have to be there to coach and guide them."
In the current climate, only pharmacists who invest in their team and provide this support are likely to succeed. The challenges – the increasing role of services, consultations and advice, the need for a skilled workforce and workload pressures – are too great for pharmacists to face alone. Developing staff as technicians and empowering them in their role is a vital step for any pharmacy looking to survive in the new-look NHS.
It starts with putting the patient first – double C+D Award-holder Lynn Kennywell on being an award-winning technician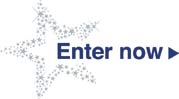 • Knowledge and competence-based qualification (level 3) accredited by the General Pharmaceutical Council (GPhC)*
• Two years' consecutive work experience under a pharmacist to whom the trainee is directly accountable for at least 14 hours a week*
• Annual registration with the GPhC
• Annual CPD requirements
*These are not required for technicians who qualified through the GPhC grandparenting scheme, or for European Economic Area (EEA) nationals with a technician qualification from an EEA country
New for 2012: Pharmtech
Do you have a team member who would like to become a pharmacy technician? Next month (March 2012) C+D Training is launching Pharmtech, a new course providing the key qualifications to enable you to apply to register as a pharmacy technician. Benefits include rolling enrolment, an e-portfolio for students and easily accessible management information for head office training departments. For more information, call 020 7921 8425 or go to chemistanddruggist.co.uk/pharmtech.
Tips for your CPD entry on getting the best from pharmacy technicians Reflect Could I make better use of technicians to the benefit of my pharmacy and patients? Plan Consider additional responsibilities and/or services my pharmacy's technicians could take on and how this could benefit patients. Act Delegate in identified areas and arrange training for pharmacy technicians as necessary. Evaluate Are my pharmacy's technicians more empowered to help deliver better patient care?