There has been much discussion recently about community pharmacy's potential to expand its role in the management of long-term conditions, with figures such as Lloydspharmacy parent company's CEO Toby Anderson and the Royal Pharmaceutical Society's English board chair Sandra Gidley having championed the cause. It makes sense – while GP practices are under increasing pressure, community pharmacy is easily accessible.
Yet despite the apparent fertile circumstances, progress has been slow. Where services are in place, patient awareness, demand and uptake are often low, according to a study on the subject by three researchers at Manchester University, published in February by scientific publisher BioMed Central.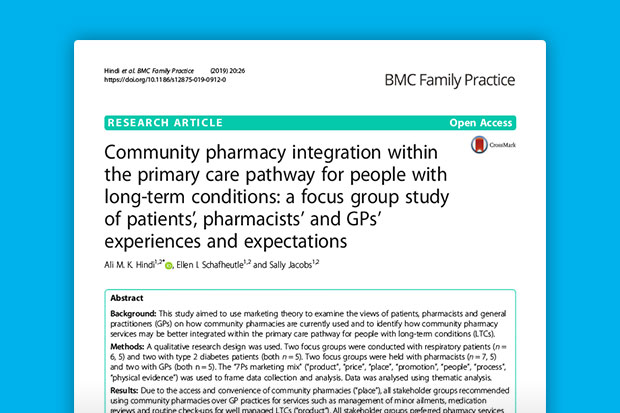 So why the disconnect? In the study, the researchers employed marketing theory to find out. The goal was to explore how to meet the expectations of the 'consumer' – in this case the patient – while taking into account the organisational realities and barriers that might stop this from happening.
Study leader and PhD student Ali Hindi says public sector organisations have been showing a growing interest in using marketing theories to shed light on factors that influence the demand and uptake of their services.
"One of the main reasons we used this approach is that we wanted to know how you can get better implementation," Mr Hindi says. "When we looked at what had been done before, the research highlighted that there was low use of these [pharmacy] services, but not how to fix the problem."
Strong GP support for long-term condition management
Mr Hindi and his colleagues used a technique called the 'seven Ps marketing mix'. This consists of seven factors that an organisation should account for to successfully market their product or service: product; price; place; promotion; people; process; and physical evidence. The idea is to take into account consumer needs, as well as organisational issues that might get in the way of demand.
In early 2018, the team put the 'seven Ps' to focus groups of patients in Manchester with one or more long-term conditions – asthma, chronic obstructive pulmonary disease and type 2 diabetes – as well as both pharmacists and GPs. The groups identified some important implications for how services for long-term conditions in pharmacies are promoted, integrated and used.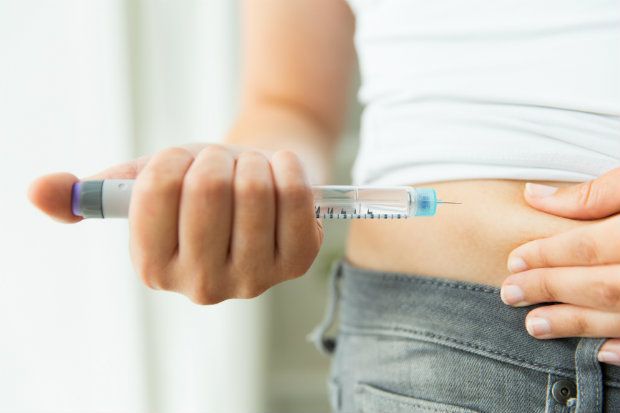 Firstly, there was strong support from patients and GPs for pharmacists to be more involved in routine check-ups and tests for these conditions. And unlike previous research – the study cites six papers published between 2007 and 2014 – the team found GPs were keen for pharmacists to do more of this. The study's authors suggest this may be due to more recent shifts in GP workload pressures, as well as better experiences working with community pharmacies.
However, the authors warned that "the general consensus among all stakeholder groups was that, unless pharmacists took the initiative, their perceived status as 'shopkeepers' would not change".
Barriers to pharmacy services
Perception was just one of the barriers identified. Another key issue raised was a need for better access to patient records, which might "enhance communication with GPs and ensure safe provision of extended services", the study's authors say.
The situation in England is slowly improving – with plans for 320 pharmacies in London to be granted read-write access this summer. Some GPs and patients in the focus groups were concerned about non-healthcare staff accessing patient records in the pharmacy, so the authors stress the systems must be secure. But ultimately all pharmacies will require more access if their services are to truly integrate with primary care, they conclude.
Unclear service specification
Another strong message from the focus groups was a lack of clarity over the services' specifications on offer. Focused services could improve consistency, quality and ensure a greater number of GP referrals, they suggest. "Some GPs mentioned that they were less likely to refer their patients to community pharmacy services, which they believed lacked clear specifications," the study's authors say.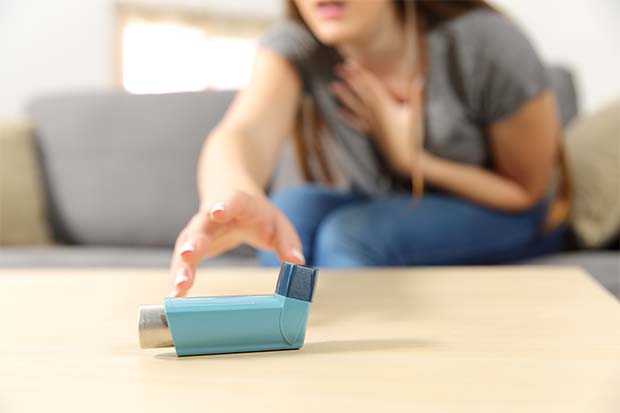 Along these lines, the team also heard a complaint familiar to national pharmacy groups: that more consistency is needed between services commissioned in different areas. The study's authors point to the flu vaccination and inhaler technique services as good examples. Service providers need to focus on a clear problem – which the flu service was successful in doing, the authors pointed out – while the current variation for other conditions makes it hard for patients to know which services exist and where.
To make matters worse, pharmacists can be reluctant to develop pathways for managing long-term conditions, Mr Hindi claims: "We found there is definitely a role for pharmacists to do more. But while GPs and patients were fairly positive, the pharmacist group was a bit more negative. That barrier is a bit surprising."
National campaigns
Another real problem, potentially linked to the muddiness around service specification, was that "patients are generally unaware of what community pharmacies offer". The study's authors continue: "Patients and pharmacists both felt that patients needed to better engage with the community pharmacy to be aware of services offered. Pharmacists also stressed the need to incentivise GPs to refer patients to extended pharmacy services."
To improve awareness, the authors recommend the promotion of long-term condition services through national campaigns via TV, radio and newspapers. Patients, GPs and pharmacists all agreed this needs to reach patients who do not visit pharmacies regularly, and so won't see posters or receive leaflets.
Make the pharmacist more visible
What was key for patients in the study, and a solution that pharmacists could immediately implement, was for the pharmacist to be more visible, Mr Hindi says. Patients wanted to see the services being carried out, he explains.
"Pharmacists are taking on this different role, but the patients don't see them providing the service. And that is something that pharmacists could take on board."
A related factor that emerged is that patients with long-term conditions do not feel as confident when they see different staff members in the pharmacy each time they visit, because they value continuity of care.
"A unique approach"
Hemant Patel, secretary of north-east London local pharmaceutical committee, says the approach the researchers took is "really unique". He believes there is much that pharmacy can learn from applying marketing methods. "We do need to have a clear and well-established role in managing long-term conditions," he says.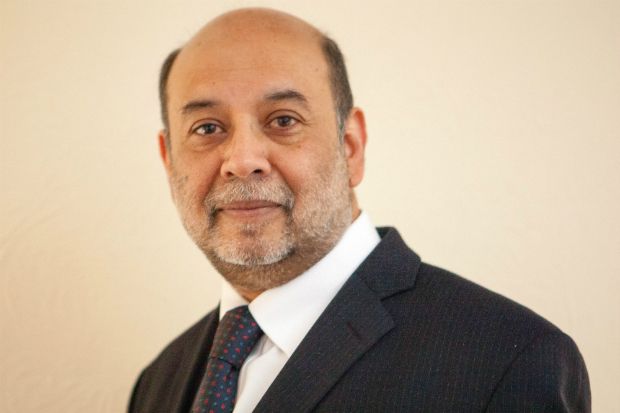 The willingness of the GPs in the study to work with pharmacy on this reflects a shift that he has seen over the past three years. "Pharmacy leaders need to focus on this and create pathways moving from interest to confidence to competence. That is a big piece of work we are focused on," he says.
Gavin Birchall, managing director of DOSE Design and Marketing, which specialises in pharmacy branding, agrees the application of the 'seven Ps' model makes a lot of sense in this context, because it's based on understanding patient satisfaction. Marketing theory can be "very useful for pharmacy", he says.
The research provides "some evidence-based confirmation of the kind of issues faced in primary care by patients, pharmacists and GPs in terms of community pharmacy integration into care of long-term conditions", Mr Birchall says. However, whether the challenges are surmountable depends upon whether funding, public perception and local relationships can change, he says.
"I personally believe this can and will happen. I see examples and work with pharmacists doing it every week."
Not all of the factors identified by the study are easily actionable. It would be tricky for independent pharmacies to organise a national media campaign by themselves, for example. But they could raise awareness by promoting long-term condition management outside their pharmacy or on local media. They can also bring the pharmacist out of the dispensary, and be proactive in developing service pathways.
These changes would help to shift public perception, making it more likely that patients would see community pharmacy as the first port of call for long-term condition management.
What do patients think about pharmacy services?
On managing diabetes: "When you're going for your six-monthly checks for your blood tests, you're waiting for at least three weeks to get a doctor's appointment. Stuff like that can probably be done at a pharmacy."
On managing asthma: "Being able to talk about the medicines and the side effects and any concerns that I've got is the main thing to me."
On services in community pharmacies compared with GP surgeries: "[Pharmacies] are more accessible and less formal."
On expanding pharmacists' roles: "I'm wondering if there is training that would allow pharmacists to be able to take blood and offer [extra] services."
On pharmacists' workload: "If [pharmacists are] so stretched [that they] sometimes make mistakes with prescriptions, how are they going to offer [new services] if they're struggling to just do the medication?"
How was the research conducted?
The researchers conducted two focus groups with each of these categories: respiratory patients (11), type 2 diabetes patients (10),  pharmacists (12) and GPs (10).
They framed the data from the focus groups using the 'seven Ps marketing mix' – product, price, place, promotion, people, process and physical evidence.
Data was analysed using thematic analysis.
Source: BioMed Central study