Elizabeth Lawless stepped up as full-time pharmacist manager at The Health Dispensary in Neath, South Wales – after four years working there part-time – at the beginning of 2018, during a period of massive upheaval at the pharmacy.
The pharmacy went through a refit and several "key staff departures" – losing two members of staff, as well as three who retired and two who went on maternity leave. But Ms Lawless has overcome these challenges, and handled her growing responsibilities, to transform the pharmacy and team morale.
"When I first came here, the business existed as two separate entities next door to each other, in separate buildings – a pharmacy with two dispensaries upstairs and downstairs, and a wellness centre – which meant the team was quite fragmented and things didn't flow very well," explains Ms Lawless.
"The refit meant the dispensaries came together, everybody was in one place, and it solidified the team. Space and flow dictated a lot of the layout, but [now] we have more interaction, more engagement, and we can focus on bringing people into services and on the best recommendations for them."
Exceeding targets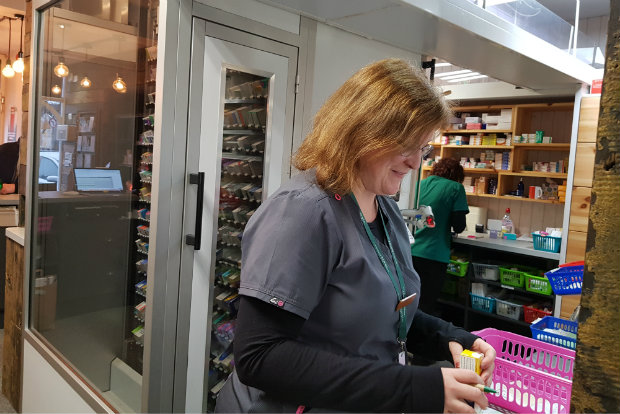 Ms Lawless has been instrumental in the pharmacy exceeding its targets, by using the patient medication record (PMR) system to send text reminders for flu vaccinations and hearing tests, as well as running a level 3 smoking cessation service. She also introduced a process to flag all new medicines on the PMR, so it is clear whether they can be dealt with by a checking technician, or if a pharmacist is required.
During her early days at the pharmacy, Ms Lawless instigated an initiative to use text messaging to target patients who would benefit from medicines use reviews (MURs). "We were finding a lot of people used to come in, collect their medicines and go, so you weren't having a chance to have a chat with them," she says.
"We were already contacting people by text message, so we thought, let's trial it and see what we can get back. I trained everybody in how to do it and we started on people who had already had an MUR. We had such a good response that it's something we've continued."
The scheme has been so successful that Ms Lawless predicts the pharmacy is going to hit the 400 MUR target this year, up from 250 last year. Ms Lawless sees every MUR as an opportunity to promote a more holistic approach to self care. To reflect this approach, she starts her MURs with the simple question: "Are you feeling well?" which initiates a dialogue with patients.
"Asking clients if they are feeling well opens a discussion on self-care topics – and perhaps also more sensitive issues, such as smoking and weight loss – as well as being able to signpost them to many of our own clinic services."
Motivating the team
It's not just patients who benefit from Ms Lawless's empathic communication skills – she also uses them to support and motivate her team.
"We were having big team meetings once a quarter, but it just felt too long, so we started Tuesday morning mini-meetings," she says.
"Because they're given the chance to air their views and suggest things that could be improved, it validates them. That improves their confidence, [because] they think: 'Great, I've got this responsibility'. If you feel valid, you're going to be happier in your work, and that has an impact on our patients."
She is looking at adding to the pharmacy's clinical offering by becoming an independent prescriber. She hopes this will give patients access to more services, and also support local GPs. Ms Lawless says that it will "greatly expand on what we're already doing. We are where people are coming all the time, because they can access us."
"Healthy, happy, hopeful"
The pharmacy is also funding a PhD psychology student, and Ms Lawless says the pharmacy team uses insights from the research to "look at interventions that we can make above and beyond our brief chats to really make a positive impact in the community".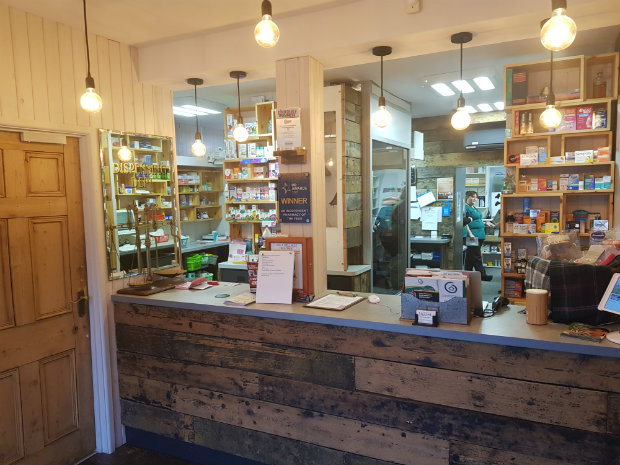 "Our ethos is inspiring people to become more healthy, happy and hopeful. With community pharmacies in Wales often becoming a hub for patients, especially in rural areas where there's no GP cover, pharmacists have to be proactive and forward-thinking, in social media and engagement. You can't just sit back and think, 'people are going to come to us'."
And the reach of Ms Lawless's care doesn't stop there. She has an in-depth knowledge of complementary medicine, which she pairs with what The Health Dispensary's owner Ali Sparkes calls her "sensible clinical approach".
Ms Lawless says: "Our in-house team doing what they are doing in the right places is freeing me up, so I can change my focus to help show the different side of pharmacy and the wider scope we can provide, beyond just medicines."
She also works with the Neath-based Ospreys professional rugby union team – as an advisor to the medical performance manager – and is looking to add a travel medicine service to the pharmacy's offering. She even finds time for the occasional locum shift in different pharmacies to maintain a sector-wide view.
Valued by all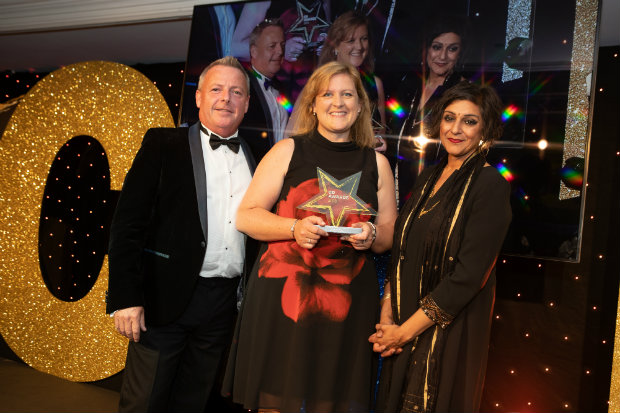 When she entered Ms Lawless for the C+D Award, Ms Sparkes described her as "simply the best pharmacist I've come across in over 30 years of pharmacy practice".
Ms Sparkes says Ms Lawless has become valued by patients and staff alike since she moved to the local area to join the pharmacy team: "She has really been adopted by some of the sternest local critics. I get lots of praise from them about Liz and her helpfulness, despite her posh accent, and she's now one of us."
For anyone else considering entering the C+D Awards, Ms Lawless's advice is: "Go for it. It was really good, because it made me think about what I do every day and use that as a benchmark to think how I can do better. Plus, [winning was] quite fun as well – once I got over the shock."
Could you win the Community Pharmacist of the Year Award in 2019? Entries for all 14 categories – including the new Locum of the Year Award – are open until Friday, February 22, so find out more and enter below.