A pharmacist being prosecuted for a dispensing error strikes cold, hard fear into the hearts of the profession. So pharmacist Martin White's four-month suspended prison sentence for the dispensing of propranolol instead of prednisolone reverberated around the sector in the final days of 2016.
Worse, the factors contributing to his mistake have all been heard many times before. Of course, they included working conditions and tiredness – ongoing issues that the sector has been grappling with for many years.
But then there was the similar packaging of the two medicines, a problem that sounds positively prehistoric.
In fact, it was a mix-up between propranolol and prednisolone that led to the most infamous dispensing error case of recent history: the conviction of locum Elizabeth Lee in 2009.
Surely this issue should have been stamped out by now?
Three-fifths of dispensing errors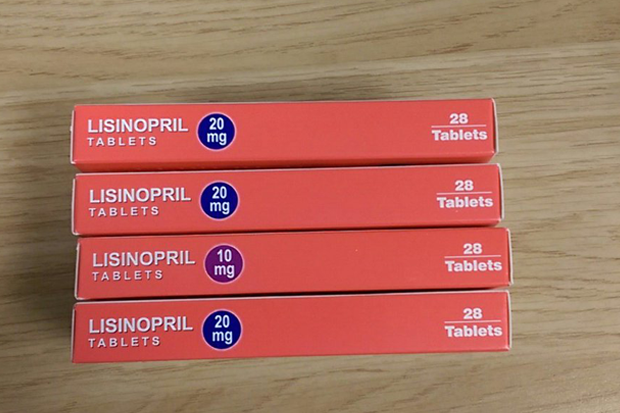 Yet C+D continues to receive reports of near-identical packaging of different drugs – and the pictures to prove it – from frustrated pharmacists.
This is backed up by the National Pharmacy Association's (NPA) quarterly medication safety officer (MSO) report, which suggested in February that "medicines with a similar-looking or sounding name" continue to be "the most important factor for reported errors" – responsible for 62% of all reported incidents.
"Similar packs are always there; lookalikes and soundalikes are always there," confirms NPA MSO Leyla Hannbeck, who compiles the report.
So what can you do to avoid errors and safeguard your patients?
Identify the culprits
These are the ones I posted earlier - no errors made so far, but waiting to happen... pic.twitter.com/s104W252kf

— sachin badiani (@thesupersach) April 26, 2017
The first step is knowing who the common culprits are. You can identify them from your own dispensing error and near-miss log, as well as from sources that draw together the experiences of many pharmacies, such as the MSO report and the NPA's and Numark's lists of similar-sounding medicines, both available to members.
Having identified the likely offenders, you can then take steps to try to avoid mix-ups and remind pharmacists and staff to take extra care with them.
It all begins with "good old staff training and awareness, by airing the issues", says James Wood, managing director of Whittington Pharmacy in north London.
Numark information pharmacist Hilary Cunningham stresses that every member of the team needs to be aware of the possibility of errors – not just at the point of dispensing, but when stock deliveries are put away in the pharmacy.
Your dispensary layout can help, suggests Kit Tse, board member of the PharmaBBG partnership of Bexley, Bromley and Greenwich local pharmaceutical committees. You can store "similar-looking stock in separate locations within the pharmacy", he explains.
Then there are various warning systems you can put in place to remind dispensers to take extra care with problem packs, including brightly coloured shelf stickers or barkers, and PMR pop-ups. "If it's a low volume stock, then use post-it notes on the packaging to remind dispensers to take care when dispensing," adds Mr Tse.
Technical solutions
More confusing drug packaging #MakeItSafe @TIVA_doc @ShaunLintern @Realnotlob @SepsisUK @AAGBI @RCoAPresident @AnnaBatchelor please RT pic.twitter.com/G7geHpF6JV

— Nitin Arora (@aroradrn) October 20, 2016
Technology can provide an extra safety net, at a price. For example, says Mr Wood: "Some pharmacy systems have a scanning device, so you can scan the barcode. That's another safety check."
The upcoming EU requirement – assuming it's not derailed by Brexit – for every pharmacy in the UK to scan medicines barcodes at the point of dispensing will strengthen this, he adds.
Amish Patel, owner of Hodgson Pharmacy in Kent, chose to improve safety by investing in a pharmacy robot. The robot is "a good way of reducing picking errors, particularly those caused by similar packs, because [it] doesn't make that mistake," he says.
You can also choose your suppliers, and the liveries and brands you stock, to try to avoid lookalike packs. Mr Wood believes that some medicine manufacturers "have got a lot better".
It's becoming more common for manufacturers to work with pharmacy professionals to improve their packaging. Victoria Steele, head of clinical governance and professional standards at Lloydspharmacy's parent company Celesio UK, describes how manufacturer Northstar held a workshop with the multiple in September, which "looked at how different pack designs impact the work of dispensers, technicians and pharmacists".
Regulatory role
No chance of a dispensing error being made there. None whatsoever... @MHRAmedicines pic.twitter.com/qReYLuFL8f

— Ben Merriman (@blmerriman) July 1, 2017
Drugs watchdog the Medicines and Healthcare products Regulatory Agency (MHRA) investigates complaints about packaging through its Product Information Quality Unit. The MHRA has produced guidelines for approving pack designs and in April, it published a blog post with advice for manufacturers about how they can avoid complaints of this nature. Suggestions included planning an effective colour chart for a growing portfolio, as well as involving healthcare professionals in the design process.
Mr Tse and Ms Cunningham both stress the importance of logging and reporting all errors and near misses, including contributing factors. Not only does this create a learning environment in your own pharmacy, but it adds to pressure for a "rethink by manufacturers over time", says Mr Tse.
Ms Cunningham points to chloramphenicol eye and ear drops, which the MHRA investigated after now-disbanded lobby group Pharmacy Voice raised the issue of repeated pack confusion in 2013. The complaint resulted in different pack colours and the inclusion of prominent images of an eye or ear on the relevant product.
However, Ms Steele warns against oversimplifying the factors behind a dispensing error or near miss to the most obvious culprits, of which similar packaging can be one. "It's important to bear in mind that there are many other factors that can contribute to dispensing errors, such as phone calls and other distractions from colleagues or patients," she explains.
"If an error involves similar-looking packs or names, there can be a tendency to attribute the incident to the pack, rather than digging deeper to consider all contributory factors."
That said, Ms Steele believes more can be done to reduce the risk of similar packs being blamed for an error. For example: with "so many drug names having consistent beginnings and endings", she suggests that 'TallMan' lettering – capital letters in the middle of a word to draw attention to the differences in names – "could help".
"Another option would be to use consistent colouring for high-risk medicines, in the way it is done for warfarin – where both pharmacist and patient know what the colour of the different strengths [are]." However, she adds: "It would need careful research."
Pharmacists and their teams must continue to be aware of all issues that contribute to errors, including doing what they can to avoid those caused by similar packaging. But manufacturers and regulatory authorities must act in kind to reduce the problem.
In the words of the NPA's Ms Hannbeck: "We need to check properly, we need to make sure that we don't have that lapse in concentration. But anything that could help reduce the number of errors, why not do it?"
10 tips for avoiding packaging mix-ups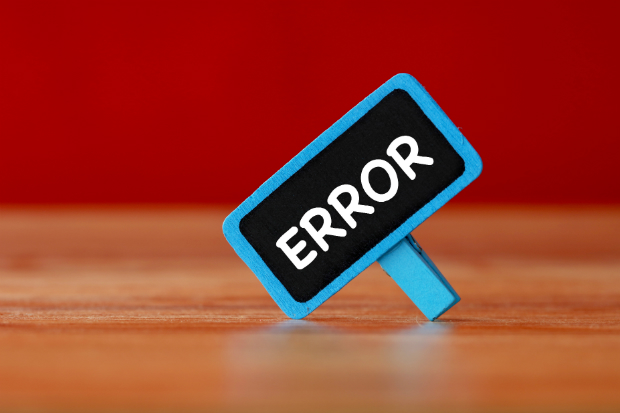 Identify the common culprits, from both your own error/near-miss records, and resources such as the NPA's quarterly MSO report
Use different suppliers, liveries or brands to avoid lookalikes in your dispensary where possible
Reevaluate your dispensary layout to separate lookalikes and soundalikes on the shelves
Use brightly coloured stickers or shelf barkers to highlight common culprits and encourage staff to take extra care
For low-volume stock, post-it notes on packs can also be used as an additional or alternative warning system
Pop-up warnings can be programmed into your PMR system
Educate and train staff on these common culprits and the pharmacy systems in place to help avoid errors
Log and report any errors and near misses that do occur, along with a note that similar packaging was a factor; as well as allowing you to keep your list of potential pitfalls up to date, over time this should affect systemic change by manufacturers and authorities
If you are updating your pharmacy system, consider barcode-scanning capability
If you are considering a pharmacy robot, factor in the reduced risk of dispensing errors as a potential benefit.
The biggest offenders
acetylcholine/acetylcysteine
citalopram 10mg/citalopram 20mg
fluoxetine/fluvoxamine
glipizide/gliclazide
NovoPen/NovoMix
prednisolone/pregabalin
prednisolone/propranolol
quinine/quinidine
risperidone/ropinirole
zolpidem/zopiclone
Sources: Medicines with similar names list, NPA; Common drug errors – wrong drug, Numark
The Wellcome Collection in London is holding an exhibition, Can Graphic Design Save your Life? which among other things will "consider how graphic designers deliver clear healthcare instructions to consumers through carefully designed colour coding systems, written instructions and pill packaging". The exhibition opens on September 7.