Artist Damien Hirst created his 1992 installation work Pharmacy after witnessing how pharmacies "provoke an idea of confidence". While conceptual art is unlikely to be at the front of most pharmacy owners' minds when thinking about their business, they may well ask themselves if their
store instills confidence in the minds of their patients.
Chances are, we have all seen a sorry-looking pharmacy. Windows cluttered with faded posters and ageing promotional materials; messy, disorganised displays with handwritten signs and dingy lighting – perhaps with a smattering of dust on the less popular bottles of shampoo.
Ro Raval is design consultant at Croydon-based Rapeed Design and has worked on many design projects for pharmacies. He outlines some common issues that pharmacists face when they are looking to give their premises a makeover. "Most pharmacies haven't been updated in years," he says. "They [can be] situated in old buildings, which makes access difficult, and space is cramped."
These space constraints can often lead to untidiness. "Some pharmacies are guilty of taking too much stock from one supplier rather than keeping what sells," says Mr Raval. "This can make [the pharmacy] look cluttered and uninviting."
Sales or missed opportunities?
Visual merchandising is a crucial aspect of your business's marketing plan. Even if you're operating on a shoestring, a little bit of thought and investment can make the difference between a sale or another missed opportunity.
Warman-Freed, a pharmacy in Golders Green, north London, has been a longstanding part of the community since the 1950s. But by the time it was acquired by Omega Pharma in 2014, it was in need of a refresh.
It is now the UK's first "learning pharmacy", providing insights into the day-to-day running of a pharmacy operation. This process started with a year-long period of live research, looking at such areas as shopper psychology, the effect of the physical space and perceptions of customers.
It culminated in a state-of-the-art refit, explains Joanna Mills, head of design agenda at Warman-Freed. This involved "significant changes in store, from which we are already seeing efficiencies emerge", she says.
| | |
| --- | --- |
| | Warman-Freed pharmacy in Golders Green, north London before its makeover |
Outside edge
The research team at the pharmacy knew that first impressions had to count. "The window displays hadn't changed in a long time," says Farah Ali, general manager at Warman-Freed. "Faded posters and a mismatched theme made for a dreary and uninviting exterior, which didn't reflect the in-store experience and certainly wasn't encouraging anyone to come in and take a look around," she says.
Ms Farah adds: "A customer's first impression of a pharmacy is influenced before they even step into the store, and one of the first things we learned was how a smart, clean, pharmacy exterior and an engaging window display helped invite people to enter. Not only does it look more attractive, it implies a professional and positive experience within the pharmacy."
A pharmacy owner thinking about a makeover would do well to stand on the pavement and look at their storefront with a critical eye. Would you give your windows a second glance – or would you walk on by?
Eliminating visual clutter in the window display gives passers-by an idea of the stock inside, perhaps prompting a purchase. Mr Raval says: "Try to ensure that the window is not fully blocked so that potential customers can see into your pharmacy."
A window display can advertise your pharmacy outside of business hours, so it needs impact. But this doesn't have to cost a lot of money – a little imagination goes a long way.
Look upon your window display as a chance to tell a story. Choose a theme – such as changing seasons, Christmas, Easter, Valentine's Day, Mother's Day. Each theme can group together associated products and inspire a patient to make a purchase.
A large window with an eye-catching, creative and thoughtful display, leading to a well-lit, orderly store, will give existing and potential customers the feeling of confidence that you want to convey. And if you're stuck for ideas, think of it as an opportunity to involve your staff by asking for their input.
Crucially, keep the promotion moving. Aim for a window change every other month. If you have something new to offer customers, they have a reason to keep coming back.
| | |
| --- | --- |
| | Warman-Freed pharmacy after its refresh |
Inside knowledge
Once through the door, what practical steps can you take to refresh your retail offering? Ms Ali says: "The in-store experience must support the window display with clear and comprehensive communication, from shelf barkers and promotions to counter-staff advice and services.
"Striking the balance between maximising product sales and keeping shelves tidy is a constant challenge, but an important one. The overflowing shelves at Warman-Freed were doing nothing to make our offering stand out or distinguish ourselves from other retail competitors, so we gave this a complete overhaul as well," she says.
Mr Raval suggests making sure you have "special offers with clear, uncomplicated and uncluttered visuals to one side" – this helps your customers to see the offers immediately upon entering the pharmacy.
Review your products
When Warman-Freed reorganised its merchandise, it undertook "extensive product reviews" to reveal which products were performing the best and which were the slow sellers. Ms Ali says: "Through this insight, we could plan our product and service offerings more strategically, maximising the retail space so that the most popular lines were also the most accessible."
Warman-Freed's first category to be overhauled was dental. After a stocktake, it was revealed that 170 different dental products were spread over three bays. This led to the team removing 20% of these products, yet in the six months that followed there was no reduction in dental sales, according to Ms Ali.
"A product that sits on shelf for six months without selling is taking up valuable room," says Ms Ali. "If you remove slow-moving lines, this frees up space, giving you the option to double-face products that do sell, introduce new lines, or even reclaim space for another important category."
In terms of simple merchandising ideas that are likely to deliver a sales uplift, Mr Raval suggests employing such strategies as coloured label inserts to identify specific areas – with red for pain relief and green for vitamins. "This can bring about a huge change with little investment," Mr Raval asserts.
He also cites the effectiveness of 'link-selling' and grouping together seasonal merchandise. "Piriton in the summer linked together with tissue packs and other medication is a proven way of getting more out of a sale."
Shine a light
It's important to give prominence to your high-margin merchandise. As well as planning where it should be placed, it needs to be well-lit.
"Highlighting a specific area with a floodlight is a simple trick," says Mr Raval. "LED is a popular choice and in a retail shopfitting it is the most suitable.
"Make sure that the lighting is not too bright as it can become glaring – sometimes, brighter is not always better. Good quality lighting imitates daylight, making it better for product displays and for the customer experience."
After a makeover, your customers will be able to see clearly what you have to sell and enjoy spending more time – and money – with you. And if you don't quite make your shop a work of art, you can at least give your customers confidence in the services and products you provide.
Joanna Mills, head of design agenda at Warman-Freed, advises pharmacies how to work some makeover magic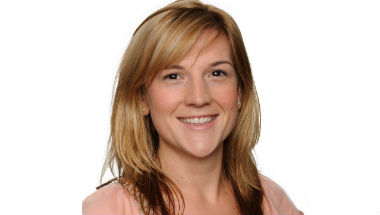 Use the data you have at your fingertips. Sales data is extremely valuable to help you understand popular products. Review it to see what is and isn't actually selling, and remove any products that have not sold for three or six months.
Place your best-selling products at eye level and signpost major brands to help customers navigate the category.
For categories that are struggling, consider reinvigorating these by identifying gaps and opportunities – for example, are there some local needs that you should consider, or are there any new products available in the category that you can promote?
Consider the category position and whether you should move stock around to make the best use of space and [think about] impulse [buys] versus pre-determined shopper visits.
Last, make your back wall work harder by arranging it systematically and keeping distracting signs to a minimum – if customers can't touch the products, you need to help them navigate from a distance, and clear categories will guide the eye.
Read more about how to maximise your product offering here.

Have you ever considered giving your pharmacy a makeover?
We want to hear your views, but please express them in the spirit of a constructive, professional debate. For more information about what this means, please click here to see our community principles and information