Most national coverage of pharmacies is positive – winning awards, launching new services or stoically facing up to funding challenges. But there have been recent examples of pharmacists who gained less welcome attention from the media. If this happens, how do you react, and who can you turn to for help?
Get support
Even with the best of intentions, anyone can make an innocent mistake or an error of judgement. Whether it's a customer interaction that goes wrong (see our case study below) or a serious dispensing error, these worst-case scenarios can often come out of the blue.
Enter the National Pharmacy Association (NPA), who say they can help by taking over press relations if you're caught in the eye of a media storm. The NPA's head of communications Stephen Fishwick says its media service can handle press calls, operate as spokespeople for your pharmacy, draft and issue press releases, and "really put an arm around [your] shoulder".
"It's at moments of extreme difficulty – and sometimes tragedy – that our members rely on us the most," he says. "They want to be able to focus on urgent matters of patient safety and legal process at these times, so they value our support on the media side."
Watch out for social media
It's not just the traditional media that people need to be aware of. Sometimes patients make false or inflated claims online, which can get picked up by newspapers and broadcasters.
Generally, Mr Fishwick says it's a bad idea to weigh into an argument on social media, however tempted you may be to refute accusations directly. And beware of lashing out online – as illustrated by the case of Edinburgh pharmacist Charles Shanks, whose Facebook rant about a customer earned him attention from the General Pharmaceutical Council.
Take time to establish the facts, get advice, and reflect on the best course of action. It may be better to "bite your lip" and find ways to respond offline, Mr Fishwick suggests.
"We encourage our members to find other ways to counter claims and reinforce their positive reputation in the community," he says. He suggests getting out and talking to local patient groups as one way to "re-establish anything you feel you have lost in terms of reputation".
In more serious situations, you may need to respond directly to media claims. In these instances, a pre-prepared media statement can be helpful, and you should establish a single spokesperson to respond to media calls. The NPA can help on both counts.
"It's best to have a point of contact, so the messages are clear and consistent," says Mr Fishwick.
When you do have to make a statement or deal directly with journalists, try to stick to what you cover in your statement, he adds. "Be factual – don't speculate. If you don't know the answer, say so and offer to find out.
"Keep calm. People who aren't used to being in the media spotlight can get panicky in front of journalists. Gather [your] thoughts and facts. If you can, say something. [Saying] 'no comment' sounds like you have something to hide."
Take a long-term view
It's not a situation any pharmacist would choose, but it won't last for ever. "It can feel very pressing when the media are wanting information from you, but keep your eye on the long view," Mr Fishwick advises.
The reputation of a pharmacy and its team is built up over decades from thousands of interactions with patients. If you do find yourself in the eye of a media storm, it's important to remember that a few days of unwelcome press attention won't change that. You may have an uncomfortable week, but with the support of your colleagues – as well as organisations such as the NPA – you will ride it out.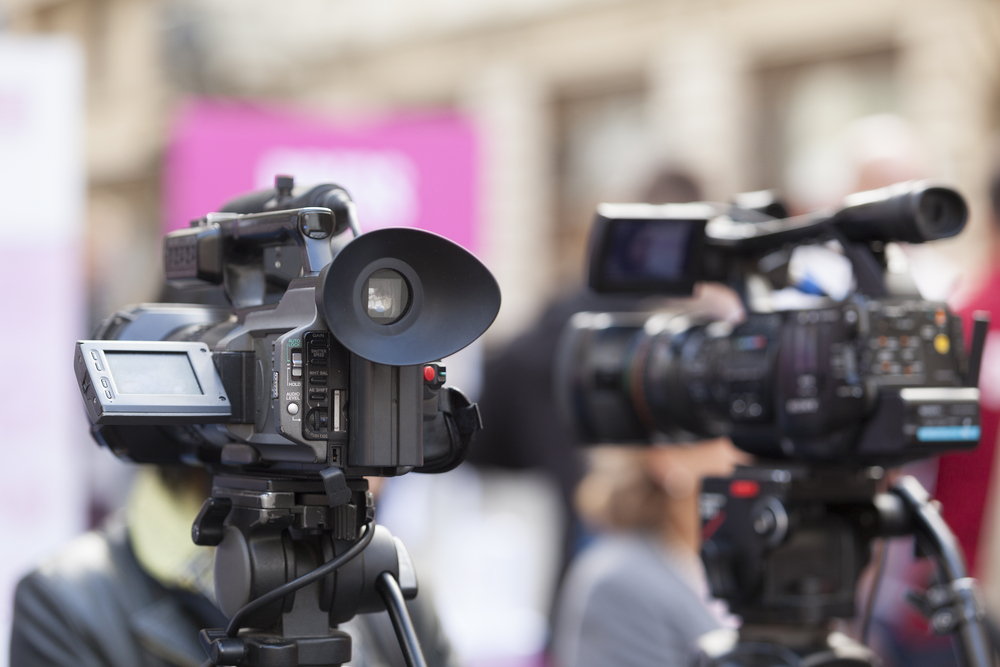 Case study: a mother's misunderstanding
Nottingham pharmacist Dilip Jani had an unexpected call from the local newspaper one day, after asking a breastfeeding mother in his pharmacy if she would like a towel to cover herself. "I was just thinking of her modesty and I passed her the towel, which she accepted," he says.
He was surprised to hear she'd told the newspaper that he'd "thrown a dirty towel at her". "These things get twisted," he says. Later, a TV crew arrived at the pharmacy, and the story appeared in the national press.
"I rang the NPA and spoke to their media officer, who told me not to worry, that they would handle it, and asked me to direct all media enquiries to them." The NPA also drafted a media statement for Mr Jani to modify and approve.
"The NPA told me that it would pass, which it did – a day later, the story died out," he says. He spoke to the newspapers to correct factual inaccuracies, but tried to avoid getting into a public row with the customer, he stresses.
Top tips: handling unwanted media attention
Don't respond off the cuff or get drawn into criticising patients
Get advice from the NPA and your membership body, for example your local pharmaceutical committee (LPC)
Agree a factual, written statement and a single spokesperson for the pharmacy
Ensure all staff refer press inquiries to this spokesperson
Think long-term – most media storms blow over in days.