Since it was founded in 1999, Pharmacy2U has often been viewed as either an existential threat to community pharmacy or a harbinger of the inevitable digital-dominated future of healthcare.
The company attracts plenty of criticism – and, it says, customers. Pharmacy2U claims to be the UK's largest online pharmacy, providing more than 100,000 patients with more than 200,000 items a month, dispensing NHS repeat prescriptions directly to the patient's door.
It's a bold model: one that does away with old-fashioned bricks-and-mortar pharmacy premises in favour of online-only GP consultations, managed repeat and private prescriptions and an online store for "health and wellbeing" products (via its subsidiary Chemist Direct) thrown in for good measure.
Its £3.5 million dispensing hub in Leeds (pictured below) – which launched in May 2016 – is capable of dispensing 700,000 prescription items a month.
The business has certainly shown signs of durability. The company courted controversy in 2015, when it was fined £130,000 for breaching the Data Protection Act – for which its commercial director was suspended from the pharmacy register. But the damage appeared to have been short-lived, as a C+D analysis showed its electronic prescription service (EPS) nominations actually rose 8% in the four weeks following the fine.
This bounce-back was repeated at the end of that year, when "unforeseen operational difficulties" resulting from its move to a new automated warehouse meant it was unable to deliver medicines to some patients for two weeks over Christmas and New Year. But despite losing 5,000 EPS nominations (14% of its total at the time) as a result, by September 2017 it was celebrating a 350% growth in patients, which it attributed to its acquisition of Chemist Direct (more on that below).
So, is Pharmacy2U bullet-proof? And is it the face of the future?
£20m loss
That's up for debate. The company's latest set of financial accounts, lodged with Companies House, show it suffered some heavy financial losses – £20 million in the 12 months to April 2017, a figure that is 10 times the £2.4m loss the company reported the previous year.
Pharmacy2U attributed £14.4m of this to the "exceptional" costs of its acquisition of Chemist Direct, which it bought for £40m in July 2016.

According to the accounts: "The goodwill arising on acquisition represents future revenue and cost savings synergies expected to be recognised through the integration of the two businesses into one group."
It goes on to detail the future outlook for the internet pharmacy, ending on an upbeat tone. "The group is extremely well-positioned to deliver significant growth of the core NHS prescription business."
However, the same report reveals that, while Chemist Direct generated £8.4m in revenue in 2016-17, it still lost £1.1m.
Pharmacy2U declined several requests from C+D for an interview to discuss its finances and its "future outlook". But two accountants, who are experts in community pharmacy, gave us their views on the company's accounts.
Lower margins
Milan Patel, managing partner at King & King chartered accountants, says the £20m loss is not likely to be entirely attributable to "exceptional costs".
"The exceptional costs are circa £14m, most of which pertained to the acquisition [of Chemist Direct's parent company] ChemD Holdings," he explains. "This leaves the remainder of the loss – circa £6m. A fair bulk – about £1m – of this is attributed to a lower margin in 2017 (31%), compared with that achieved in 2016 (35%)."
But he adds: "There is no visible indication in the accounts as to why the margin has dropped and whether this is of a long-term nature."
The accounts also show that Pharmacy2U's liabilities, or debts, have more than doubled – from £5.2m for the 2015-16 financial year to £11.7m for 2016-17. "Of that, the largest single chunk is within trade and other payables", including suppliers, Mr Patel explains.
"They have clearly had to undertake bank borrowings. But what is interesting is that the amount owed to trade payables has risen disproportionately. I could not find a specific note showing how many days longer they have taken in 2017 to pay [their] suppliers than in 2016, [but my] back-of-the-envelope calculation shows that this is about 40 days."
"In other words, some of the operating losses are being financed by delaying payments to suppliers."
External investment
Some financiers clearly see the Pharmacy2U model as an enticing investment. The Business Growth Fund (BGF) – an independent investment company – pumped £10m into the company to support the "merger" with Chemist Direct in 2016. In May 2017, it put forward a further £7m – in combination with "other shareholders" – with the aim of "continuing to support the rapid growth of its home delivery repeat prescriptions service for NHS patients".
Richard Taylor – who leads BGF's Leeds investment team, as well as being a Pharmacy2U board member – said at the time that it "continues to be excited by the online pharmacy sector". "In Pharmacy2U, we are backing the leading provider and strongest management team with a clear strategy for further growth," he added.
Eye on EPS
In its own accounts, Pharmacy2U said the second investment allowed it to "capitalise on the current growth opportunity presented by the national rollout of EPS".
"In the financial year [that] ended [on] March 31, 2017, the proportion of GP [practices] in England that use EPS-enabled systems increased from circa 70% to over 90%.
"[This] has enabled the group to begin national TV advertising campaigns [see below] in order to accelerate growth and build the Pharmacy2U brand."
Turnover linked to prescription rise
Vinku Shah, manager of the pharmacy department at accountancy firm Silver Levene, says Pharmacy2U's 52% growth in NHS prescription items appears "in line with the increase in turnover". And the 240% increase in new NHS patients registering with the company – from 30 in 2016 to 102 in 2017 – "may be an indicator for an optimistic outlook on future turnover figures", he adds.
The remaining £6m loss not covered by the "exceptional" costs of the Chemist Direct acquisition could be explained by increases in other spend, including a £1.2m increase in staff costs to cover employee numbers increasing from 100 to 157, and software development to handle the growth of prescriptions, an "increase in selling and distribution costs of £3.6m".
An increase in these distribution costs "would generally be expected with increase in turnover," Mr Shah says. The increase in liabilities "is due to the growth the [Pharmacy2U] group has experienced, as well as additional borrowing during the year to fund this growth", he adds.
Impact on credit rating

While the BGF seems comfortable continuing to fund Pharmacy2U's vision, credit rating agencies are more cautious.
C+D has obtained a report by Experian, which shows the agency slashed the company's credit risk score from 60 to 15 (out of 100) in January 2018 and moved its credit risk band from "below average" to "maximum risk", to reflect "a very heavy trading loss in the latest accounting period". "In our view this company is a very high credit risk," the report concludes.
According to a report by credit rating agency CoCredo, seen by C+D in February, Pharmacy2U was rated as "high risk" and its credit score dropped from 48 to 25 after it had revealed its losses. "This company trades in an industry with higher levels of corporate failures," CoCredo noted in its assessment.
Other influencing factors for CoCredo's risk evaluation were that "this company's return on total assets…ratio indicates a negative return on assets", it "has made late payments on a medium percentage of invoices" and its loans and overdrafts make up a "moderate percentage" of its short-term liabilities.
Familiar challenges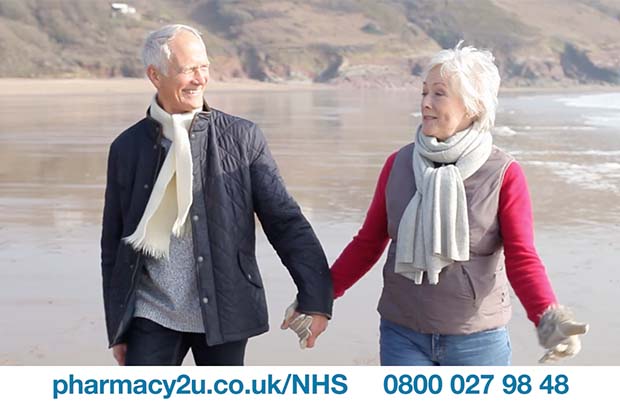 The company seems to be facing some of the same challenges as its bricks-and-mortar equivalents. In the "risks and uncertainties" section of its financial report, it refers to "the difficult economic environment in which we are currently operating".
"The continuation of the current UK government's focus on reducing the country's budget provides a higher level of uncertainty as to future reimbursement levels for NHS prescriptions."
However, the report concludes that Pharmacy2U is "extremely well-positioned to deliver significant growth of [its] core NHS prescription business", propelled by an "effective, multi-channel marketing approach…to drive customer recruitment at a reducing cost per acquisition".
Community pharmacists' views
C+D readers are quick to point out their misgivings with an online-only pharmacy model. Commenting on the site last month – when it was revealed the Advertising Standards Authority is investigating two television adverts released by Pharmacy2U – community pharmacist Marc Borson claimed the company has "stripped out all human interaction from the pharmacy process", while a pharmacist posting as 'R Patel' branded online pharmacies "prescription factories", which don't have to deal with "time-consuming" patient-facing services.
Meanwhile, pharmacist Nalin Shah called for "research on [the] wellness benefit of social interactions with pharmacists, compared to [a] faceless internet transaction".
But regardless of the concern with which many community pharmacists view the rise of online-only pharmacy businesses, it seems Pharmacy2U has its eye firmly on further expansion. It remains to be seen whether the current financial year will see it recoup its significant losses and make good on its strategy of "significant growth".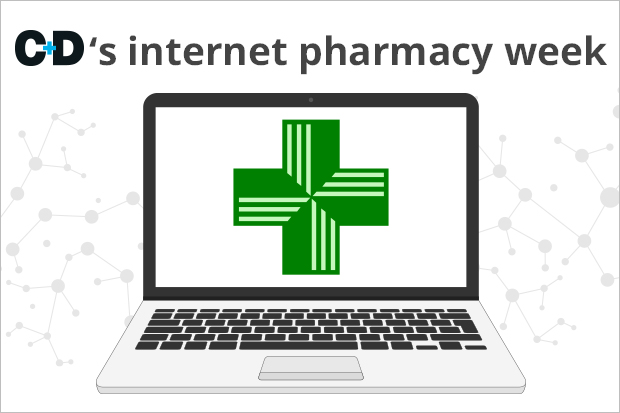 All this week C+D is exploring the world of online pharmacies. Read all the coverage so far here.