Later this year, former community pharmacist Adam Patel will appear in London's West End – as a magician.
Since leaving pharmacy nearly three years ago, Mr Patel has been building a reputation as one of the UK's top street magicians, and performed all over the country. On March 28, he embarks on his first UK tour, which opens at London's Leicester Square Theatre. The show: Adam Patel: Real Magic Live features a combination of his magic skills, and his story of making the transition from community pharmacist to magician. "That's what makes the show unique," he says.
Starting out as a pharmacist
Being "good at science" led Mr Patel to choose a career in pharmacy. "It seemed a respectable job, a great way to go, and my decision got my family's approval," he recalls.
Mr Patel qualified as a pharmacist in 2009, and then worked for six years in community pharmacy, mainly in full-time roles in independent pharmacies in Newcastle and West Yorkshire, as well as shifts as a locum in a large chain in Lincolnshire.
He liked the business aspect of working in a pharmacy, and enjoyed helping other people – particularly older patients – as a way of connecting with the community. But less enjoyable was having to deal with difficult people, the repetitive parts of the role – such as checking prescriptions – and the long hours.
But throughout his time in pharmacy, he was still interested in magic. It had been his hobby since he was 12 – when his mum gave him a book on card tricks for Christmas. "I was intrigued and thought it was a way of getting attention, as no one else I knew was doing card tricks," he recalls.
As he got older he read more magic books, and started performing magic at school to impress his friends. "By the age of 15, I had a reputation as the 'card trick guy'. But then my GCSE exams started, reality set in, and if you tell your parents you want to be a magician you're discouraged," he says.
Better job prospects on stage?
He decided his job prospects would be "a lot safer" if he pursued his interest in science, so he studied pharmacy at the University of Bradford. He kept up his love of magic by performing in college, but soon the registration exam, and then work commitments, prevented him from performing more.
But he says: "Once I relaxed into the role of being a community pharmacist, and became more comfortable with that, my mind was free to wander to other things."
Part of the reason to leave pharmacy and return to magic was that, to his surprise, magic could be lucrative, as "ever since I'd qualified, locum rates were falling". So he took acting classes, signed up with an agent, and made a one-off pilot for a TV magic show.
Being "thrown into the alien world of TV" was a "steep learning curve", he remembers. But he found his experience of working as part of a pharmacy team helpful. "In TV and in community pharmacy, everyone needs to share a common vision and when you don't get that the team fractures."
The two very different roles complement each other because "both require a connection with people, and in a sense, both are about making people happy".
The TV show ultimately wasn't aired, but he knew he couldn't juggle a full-time community pharmacy role and magic. It was a "now or never moment", Mr Patel recalls, but he felt "it wasn't a big decision to make", and he didn't see the move as a risk as "I knew I could go back to pharmacy if anything went wrong."
Moving into the world of magic
"Are you mad?" was the overwhelming response from friends and family to his decision to make such an unusual move, Mr Patel says. "But if you make a big change like this, you have to come to terms with the fact that at first, you will face a massive wall of resistance," he adds.
He started performing magic at student balls and weddings – often uploading videos of his tricks to YouTube (pictured below) – and his reputation grew. His act features "sleight of hand, perceptual manipulation, and 'mind hacking' – the modern take on mind reading using psychological techniques," he explains.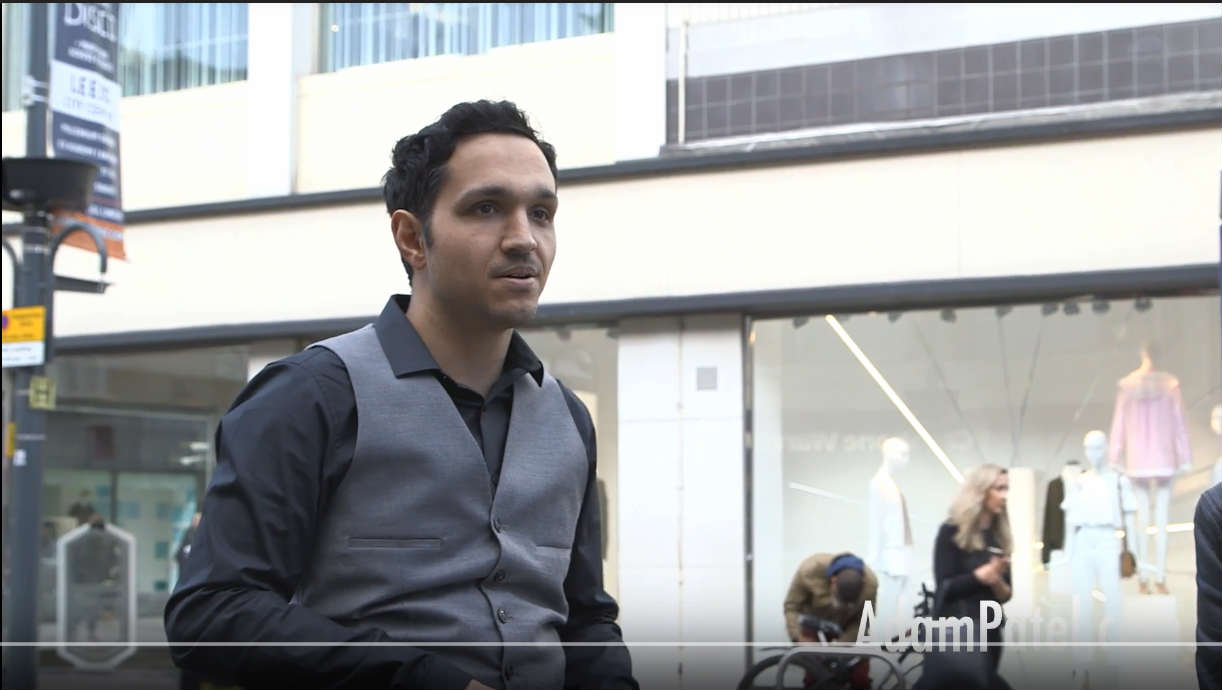 He was 29 when he finally left pharmacy. "That's when society says you run out of time to experiment. But [I thought] the worst thing would be to look back when it was too late – the threat of regret."
"There's a degree of science in magic"
He says that while pharmacy is "clearly a more serious career", there is a "degree of science to magic". "It's the science of deception. As a magician I manipulate you, I'm presenting a form of truth that's not real, and you know that as well as I do," he says.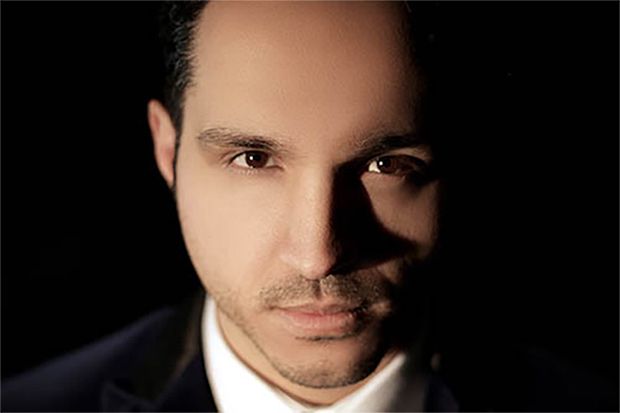 This is what Mr Patel says offers him the scope for creativity that community pharmacy lacked. "I never really felt there was much room for [creativity] in pharmacy. You need to be precise with prescriptions, and check [them] – there's no room for error," he says.
"If someone comes back to the pharmacy and you've given them the wrong medication, they're going to be angry, and you can't joke yourself out of that situation." Magic, however, gives him "more room to play around". "The stakes are a lot lower in magic entertainment, and you can shrug things [that go wrong] off as a joke," he says.
He does feel nostalgic for his community pharmacy days, particularly when he remembers the relationships he formed with his older patients – his type of magic is "more popular with a younger audience", he says. He doesn't know if he will ever return to the profession, but he stresses he is "not saying 'I'll never go back'".
Career advice
Does he have any words of advice to other pharmacists considering moving into an alternative role outside the sector? Mr Patel says they should "absolutely try it". "The biggest obstacles are in your own mind: what you think you're capable of, and what your close family and friends say. You've got to be able to handle criticism and power through," he advises.
He says it is important to be "100% sure in yourself", and to be serious about what you want to achieve. Despite his successful transition, he acknowledges "it's not easy to change careers". But he is glad he made the change, and would encourage others to. "I'm walking proof that [it isn't true when] people say 'it can't be done, stop dreaming'. I've done it."
Looking for an alternative role? Search through hundreds of opportunities on the C+D Jobs website