The GPhC registration assessment is unlike any other exam you will have sat before. It may be the most important exam you will ever do.
With so much information out there, it is crucial that pre-reg trainees use the time to prepare for the assessment wisely.
Use the assessment framework to plan study
The GPhC's registration assessment framework explains in detail which areas you will be assessed on. Weightings for each topic show what proportion of the paper they will occupy.
The "low" weighted topics, 10% of the paper, include how to act if a colleague's conduct might risk patient care. Topics with "high" weighting, 60-70% of the paper, include assessing evidence to support safe, rational and cost-effective use of medicines.*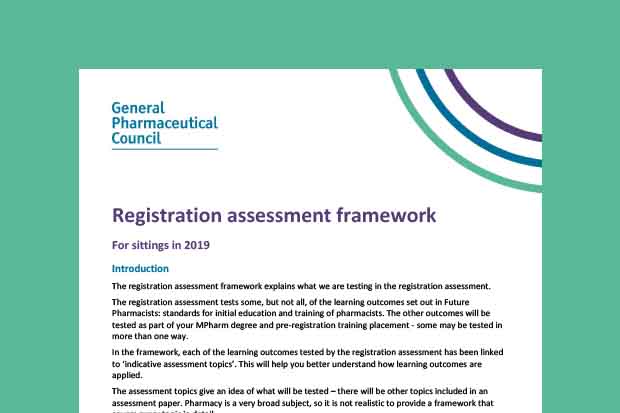 Print off