With high-profile emergencies – such as the recent terrorist attacks in London and Manchester, and the fire in Kensington's Grenfell Tower – dominating the headlines over the summer, there is a temptation by healthcare professionals to picture themselves at the scene.
Pharmacists were among the first to help out after the Grenfell Tower fire, swiftly establishing a system for emergency medicines supply. And at least one pharmacist offered help and assistance after the Manchester Arena bombing.
So what would you do, if you were first to arrive at the scene of a disaster?
Disaster response
Ten years ago, doctors who happened to be in the British Medical Association headquarters in central London on July 7 were faced with exactly that situation. A suicide bomber blew up a double-decker bus immediately outside the building, leading to doctors setting up an impromptu field hospital to stabilise critically-wounded people.
Across London at Edgware Road, one of three London Underground locations attacked by the bombers, staff from a pharmacy near the station provided first aid on the street, remembers Rekha Shah, chief executive of Pharmacy London. "There were people collapsing, wounds being dressed – it's automatic. You've got the bandages, the facilities – you grab what you need and go."
These large-scale disasters are mercifully rare. It's far more likely that you might be first on the scene after a road traffic accident, or when someone is taken ill on the street. But you still need to know what to do.
"People will head to their nearest healthcare professional when an accident or emergency occurs," says Leyla Hannbeck, chief pharmacist for the National Pharmacy Association. "So pharmacists and their staff should know how to deal with minor and major incidents."
Whether you're dealing with someone taken ill on the street or a large-scale disaster with many casualties, the questions are the same: what are your professional obligations to help, and what are your legal liabilities if you do?
Duty to assist
Noel Wardle (pictured), partner at healthcare law firm Charles Russell Speechlys, says: "There is no legal duty on anyone to help out [outside of work], whether you're a healthcare professional or somebody walking down the street. It's not the same as when you're in work and called to do a job."
However, he adds: "Most people morally would feel they wanted to assist."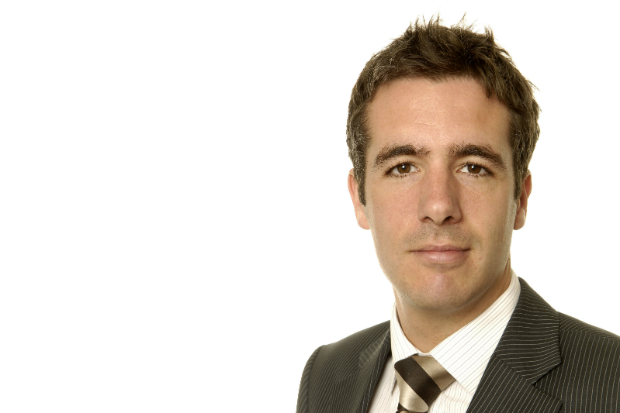 A lack of legal duty does not mean there's no professional obligation, however, and healthcare professionals are also bound by their professional regulations. Oliver Wright, of law firm Knights 1759, says: "As a normal person, you can walk on by an emergency. That changes if you are a healthcare professional. You have a duty to try to assist."
He cites the case of a paramedic who didn't help someone having a heart attack during the paramedic's lunchbreak. He was criminally prosecuted for failing to discharge a relevant duty, because he was deemed to be at work at the time. It was, of course, also regarded as a fitness-to-practise issue. "If you have the skills and do nothing to help, there may be grave consequences."
Professional duty is constrained by what you are competent to do. All pharmacists will have done first aid training as part of their pre-registration year. While there is no official requirement to repeat it, Ms Hannbeck says pharmacists "should still make sure their first aid skills are up to date".
Professional competence
"Pharmacists have a professional duty to provide assistance within the scope of their professional competence," says Andrea James (pictured), partner at law firm Knights 1759. "That term 'within the scope of their professional competence' is important. Unless you've done additional training, you're not expected to, for example, conduct physical examinations or deliver hands-on care.
"No one's expecting a pharmacist to perform a tracheotomy on the pavement."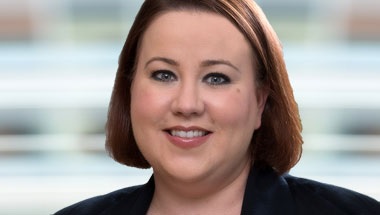 In some circumstances, the professional thing to do it wait for someone more qualified, says Ms Hannbeck.
"If there is a risk of harm being done to the patient – where the pharmacist lacks knowledge or competency to treat a first aid case – it may be judged more suitable for the pharmacist to withhold treatment and seek help, or follow guidance from a trained professional", such as a paramedic, ambulance staff or 999 call handler.
Sympathetic courts
Ms James adds that – providing people keep within their competency – they have little to worry about. "We get asked about the risk arising from Good Samaritan situations all the time, but I have never actually encountered anybody being sued as a result of a Good Samaritan act," she says.
"It's something professionals have a lot of concern about, but it shouldn't pose a serious concern in the UK. Other jurisdictions, such as the US, are a different story."
Mr Wardle agrees that "people shouldn't be unduly worried about a claim arising out of a Good Samaritan act". "It's very rare, and the courts are sympathetic."
Indeed, a law passed in 2015 (the Social Action, Responsibility and Heroism Act 2015, known as 'SARAH'), requires courts to take account of people's motivations when assessing any claim for negligence. At the time the law was passed, the government stated it was "intended to give reassurance to people that a court will take full account of the context of their actions in the event that they are sued".
Ms James adds that there are certain things pharmacists should always keep in mind. These include asking for consent where possible, making a record of the events, and keeping within their competence (see below). It's also wise to check whether your professional indemnity insurance includes 'Good Samaritan' acts worldwide.
Emergency supply of medicines
First aid does not usually involve the supply or administration of medicines. Provision of prescription-only drugs in the absence of a prescription should only be made within recognised emergency supply schemes. Pharmacists must use their professional judgement, but two clear exceptions are:
supply of aspirin when someone appears to be having a heart attack
supply and administration of adrenalin when someone appears to be having an anaphylactic reaction.
Mr Wright cites the case of a pharmacist in Ireland, whose fitness to practise was questioned because he did not supply an Epipen without prescription to a woman whose daughter was having an anaphylactic reaction outside the pharmacy.
The case was not proven at the subsequent fitness-to-practise hearing, because "the mother didn't explain [the daughter] was suffering an anaphylactic reaction and didn't convey the urgency of the situation". However, if the pharmacist had known the situation and still refused to supply the medicine, "it would likely have been found proven as misconduct", Mr Wright says.
Emergency supply processes
The Grenfell Fire posed particular quandaries for pharmacists, but they were quickly able to coordinate an appropriate response, says Ms Shah.
"With Grenfell happening overnight, [escaping residents] had nothing with them – no medicine, no clothes, no money. They were turning up at pharmacies in the local area early in the morning, asking for medicines for diabetes, inhalers for COPD and asthma – there were a lot of breathing problems," says Ms Shah (pictured below).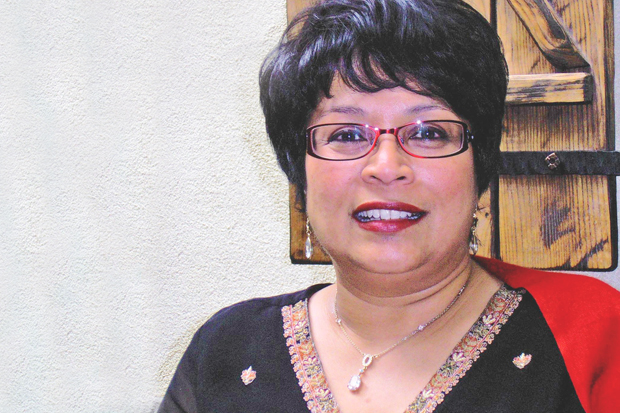 Pharmacists were being asked to donate prescription medicines, and their instinct was to help. But Ms Shah recognised that would have put them in breach of the law.
"I said: 'You can't do that – medicines are covered by legislation and you can't just donate medicines, however much you want to help'." People assisted in other ways – for example, by donating toiletries – but "in terms of medicines, what you can do is emergency supply based on proper legal process", Ms Shah says.
She worked with NHS England, the NHS 111 service and local pharmacists, to quickly establish an emergency response. Where pharmacies in the area had requests from their regular patients – and access to their records – emergency supplies could be made while awaiting a prescription from the GP. In other cases, NHS 111 authorised supplies to individual patients from 20 pharmacies within a short distance of the main relief centres.
Some doctors volunteering at these centres were writing prescriptions, which could then be filled. However, this left the problem of payment – how to legally supply emergency medicines where people didn't have money to pay charges?
NHS England agreed a system whereby pharmacists could endorse the prescription with a note on the back, for free supply and reimbursement of the pharmacy at a later date.
"NHS England was very quick to act and say: We need to do something about this," remembers Ms Shah. "They exempted people from paying, and pharmacists were given instructions [about what to do]. It was set up in no time. On that Wednesday, we already had a process in place by midday."
Know the law
The situation highlighted how important it is to know the law and follow process, even in an emergency. "People get carried away," Ms Shah adds. "There are certain things you can't do. At a later meeting of the local pharmaceutical committee, the response from pharmacists on the ground was: 'Thank God we were able to do something'. There was relief at having been able to [assist], the pleasure of helping came across so well."
It's human nature to want to help in an emergency. Pharmacists can be reassured that they are most unlikely to find themselves in legal trouble for providing first aid assistance, and by going the extra mile to assist those in need, will be living up to the values of their profession.
Good Samaritan advice from lawyer Andrea James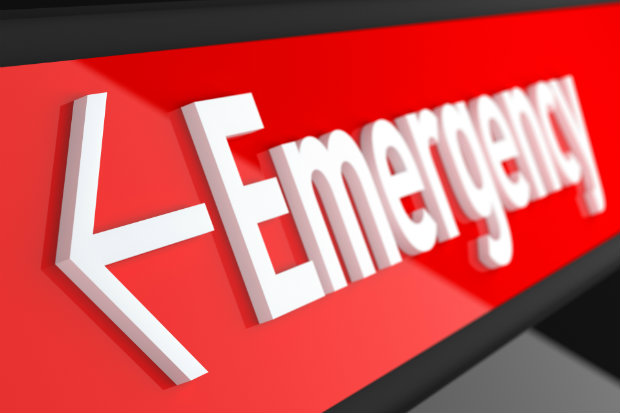 As healthcare professionals, pharmacists have an ethical and professional duty to offer assistance in an emergency
However, you should stay within the scope of your professional competence
Get patient consent where possible
Prepare a detailed note of events as soon as possible
When renewing professional indemnity cover, check it routinely covers Good Samaritan acts anywhere in the world.