The dilemma
One of your pharmacists has been the target of abuse by a member of the public for some time now. It stems from a minor disagreement in the pharmacy months ago over what quantity of an over-the-counter drug the man could buy, but it has escalated since then. The man regularly comes into the pharmacy shouting and making threats.
Your colleague is a quiet woman and says she doesn't want to cause a fuss over the matter. But you're worried it's starting to affect her health, because she's become even more withdrawn than usual.
The harassment is certainly starting to have an impact on the rest of the team, who are scared of the man. You want to get an injunction to stop him coming near the pharmacy, but your colleague doesn't want you to. Should you go against her wishes?
Result
Should you take out an injunction against a threatening customer?
The answer
Eighty-five per cent of 134 C+D readers who answered this month's HR dilemma said they thought a pharmacist should take out an injunction against this threatening customer.
You have a duty under health and safety legislation to protect the health, safety and wellbeing of your employees, and you should do whatever is "reasonably practicable" to ensure this.
Actavis Academy's explanation
There are some professions — frontline healthcare being one of them — where a degree of unpleasantness from the public is, unfortunately, part of the job. However, there's a line between unpleasantness and outright abuse, and it sounds like this (former) customer has crossed well beyond it.
Let's assume that you've exhausted all other avenues to resolve the situation, and you've taken legal advice to establish that an injunction is possible in this case. If you've decided to go ahead and pursue this, you should stop asking whether you should seek an injunction against this man, and focus your energies on how you are going to handle it with your team.
Your first step might be to tell them, as a team, that you're planning to stop the harassment and how you plan to do it. You may want to inform your pharmacist first that this what you're planning, but try to deal with this as a team safeguarding issue. If your pharmacist sees that all her colleagues are as relieved as she is that you're taking action, it may assuage any doubts she has.
Next, gather evidence of the abuse. Get the team involved: keep logs of when this man enters the pharmacy, CCTV footage of him if you have it, and get your staff to record any incidents on their mobile phones if they can.
Under the Protection from Harassment Act 1997 you should be able to apply for an interim injunction that orders the man to stop his campaign of harassment immediately. If he breaks the injunction, he could go to prison.
If you're still having doubts that this is an appropriate course of action, or isn't "reasonably practicable", consider what could happen if you do nothing. While you may be respecting your pharmacist's wishes, even though she's the main target of abuse, you've said the rest of the team is now affected. So this situation could have a detrimental effect on their wellbeing, morale and their ability to do their jobs effectively.
Also, if any of your team is injured or becomes ill as a result of the harassment, and blames your inaction for it, you could be faced with a personal injury negligence claim and, possibly, a claim to an Employment Tribunal for breach of contract. Settlement amounts differ wildly from case to case, but it would be damaging to you both financially and in terms of reputation if you were deemed to be at blame.
As much as your pharmacist doesn't want to cause trouble, now that the rest of the team is being affected by this campaign of abuse, inaction is the riskier strategy for you.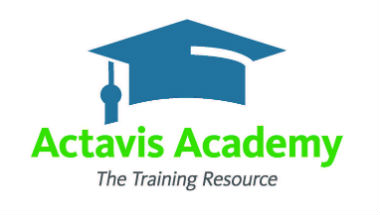 The Actavis Academy is available online, optimised for use on mobile devices and free to everyone working within pharmacy.  There are over 30 courses available with new content on a monthly basis.
Please register for free at www.actavisacademy.co.uk.
This month, the Actavis Academy's latest bite-size course is on oral pain relief.
*This HR dilemma is funded by Actavis. The views and opinions expressed do not necessarily represent those of Actavis.