There is a serious problem with shoplifting in your pharmacy. You suspect that the issue is being made worse by staff taking toiletries and drinks, which have been placed on display on the shop floor.
You are considering docking each member of staff's pay by the same amount each month, in order to recoup the losses and to discourage theft by staff.
Result
Can you dock your employees' pay if you suspect staff theft?
The answer
Eighty-six per cent of 129 C+D readers who answered this month's HR dilemma said they did not think a pharmacy owner could dock pay in this situation.
However, discouraging theft amongst staff and encouraging staff to be more proactive in preventing shoplifting by docking wages is permissible. But care must be taken, as it could lead to more legal problems.
Actavis Academy's explanation
Employers are permitted to cut pay for missing stock, but only in specific circumstances. The Advisory, Conciliation and Arbitration Service (Acas) has a useful summary of when this action can be taken, which you should read carefully before taking this action.
The main point you must consider is that pay deductions can only be done if you have informed your staff in writing that you intend to carry out this action – and they have consented to it.
Most employers can do this by including a clause in their employment contracts reflecting this, which means employees effectively agree to the cuts when signing their contract.
Hovever, it is illegal for retailers to deduct more than 10% from an employer's gross wages to compensate for loss of stock.
Should you pursue this option?
If this is a policy you wish to pursue in the long term, and it's not already included in your employees' contracts, then it would make sense to update the contracts of all of your staff now. But, once again, making changes to contracts requires your employees' consent. You would need to consult fully with the employees that the changes affect, explain the reasons for the changes, and get them to agree to it.
If they do not agree to the changes, you can terminate the existing contracts and offer them re-employment under the new terms. But this should be done only as a last resort, as staff who feel they have been unfairly dismissed could sue you.
Realistically, it is hard to see any scenario where staff will be happy about having their pay docked for loss of stock from the shop floor – especially if they do not believe they are to blame (for instance, if they work in the dispensary or back office).
So, it is advisable to consider other ways of dealing with your shoplifting problem.
What else can you try?
First of all, if you suspect specific members of staff are stealing stock, tackle that issue first and find out who it is.
You should assess whether your pharmacy has developed a culture in which people do not realise it is unacceptable to take a bottle of water for their break. Simply setting out rules to staff, which were previously not explicit, may solve the issue.
Also, you could launch an anti-shoplifting campaign, which provides an incentive for everyone to work together to reduce theft. For example, you could give vouchers to all members of staff if shoplifting is reduced by a certain percentage. By taking positive action, you may not need to take a punitive route.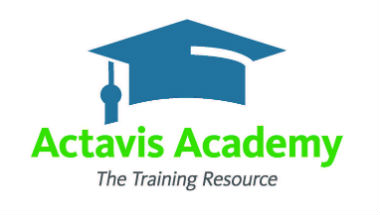 This HR dilemma was originally posted on the Actavis Academy website, part of Actavis UK Ltd.
Adverse Event and Privacy Policy click here. Adverse events* should be reported.
Reporting forms and information can be found at www.mhra.gov.uk/yellowcard
Adverse events can also be reported to Actavis on 01271 385257
* 'Patient safety is Actavis' primary concern and we encourage healthcare professionals and patients to report any adverse event which may occur in relation to an Actavis product. An adverse event includes reports of any side effect, product misuse, abuse or overdose, including inappropriate use by children or women who are pregnant or breast-feeding. It also includes reports of a product that was used for something other than the intended purpose or was ineffective, or was given with another medicine. Complaints relating to the product can also be reported.'