The dilemma
You have heard a few troubling rumours among staff. One of the counter assistants is about to quit, and apparently she has said she is going to take you to court for having been bullied at work by another team member. You were not aware of any bullying, and would have put a stop to it if you had been. However, you are aware that this individual has recently had an argument with a colleague.
Result
Are you in danger of being taken to court?
The answer
In a C+D poll that ran online August 1-August 9, 60% of readers said they did not think the employee could take them to court. Actually, in this scenario, your employee could take legal action, according to the Actavis Academy.
Actavis Academy's explanation
You may have had nothing to do with any bullying incidents in your pharmacy, but you are still likely to be liable for them.
Employers have a duty to ensure, as far as reasonably practicable, the health, safety and welfare at work of all their employees. This is enshrined in law in the Health and Safety at Work Act 1974. You could argue that it's not "reasonably practicable" to ensure people's welfare if you do not know they are being bullied, but part of your duty is to have systems and policies in place to prevent such things happening to them in the first place.
First of all, it sounds like you need to establish the facts. At the very least you need to find out the real story from the counter assistant herself. If this is a tiff between staff, then hopefully you can sort it out and get them to reconcile. If not, then take action – such as putting them on different shifts – if they have a real problem with each other.
If your counter assistant is in fact being bullied, you need to take this seriously. The workplace rights organisation the Advisory, Conciliation and Arbitration Service (ACAS) suggests trying to resolve such issues informally first. But if you've established all the facts and are confident enough to do so, you may need to discipline the bully. If you do this, make sure you follow the ACAS guide to discipline and grievances at work, to make sure that you don't make additional problems for yourself by treating anyone unfairly.
The goal here should be to save your relationship with your counter assistant and avoid her taking you to an employment tribunal, which could prove costly for both of you. She would have to pay fees to bring the case, and depending on what she claims has happened – for example, in this case she could claim constructive dismissal or discrimination – you could be liable to pay tens of thousands of pounds.
While it's good that bullying has not been a problem before, if that is true, it means your organisation does not appear to be well-equipped to deal with this common problem. If you do not already, it would be advisable for you to set out a bullying and harassment policy. It does not need to be complex, but could include points such as a statement of commitment to tackle bullying from management, examples of unacceptable behaviour and how the policy is implemented and reviewed.
Even if your counter assistant's threats are bluster, this is an issue that you cannot afford to walk away from.
Further information
ACAS: Bullying and harassement
Legislation: Health and Safety at Work etc. Act 1974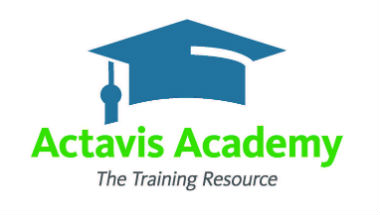 This HR Dilemma was originally posted on the Actavis Academy website, part Actavis UK Ltd.
Adverse Event and Privacy Policy click here. Adverse events* should be reported.
Reporting forms and information can be found at www.mhra.gov.uk/yellowcard
Adverse events can also be reported to Actavis on 01271 385257
* 'Patient safety is Actavis' primary concern and we encourage healthcare professionals and patients to report any adverse event which may occur in relation to an Actavis product. An adverse event includes reports of any side effect, product misuse, abuse or overdose, including inappropriate use by children or women who are pregnant or breast-feeding. It also includes reports of a product that was used for something other than the intended purpose or was ineffective, or was given with another medicine. Complaints relating to the product can also be reported.'