Should aspiring pharmacists be willing to complete unpaid internships? Employers debate whether they are a useful way of gaining experience or sheer exploitation
Internships can help aspiring pharmacists gain experience of day-to-day working life and, in turn, give pharmacies an extra pair of hands. But following last month's news of a managerial role being advertised as a six-month unpaid internship, questions have been raised about the ethics of such positions. C+D asked three pharmacy employers for their views on the debate.
'We should value our profession'
Graham Phillips, owner, Manor Pharmacy Group (Wheathampstead) Ltd, Hertfordshire
"Unpaid internships are exploitative and they're unacceptable. Our company always pays our interns. These people are valuable – they're highly skilled, they're committed to our profession and they deserve to be treated decently. We're not talking about people without any qualifications who just walk into the pharmacy off the street.
Years and years of study deserve to be valued. If pharmacists don't value pharmacists, why would anybody else value them? And if we devalue ourselves, then it comes as no surprise that the government devalues us. We obviously need to match the supply and demand for jobs in the way that the other medical professions do. And that will lead to an appropriate supply and an appropriate demand and, hopefully, appropriate recompense."
'Pharmacies should pay at least minimum wage'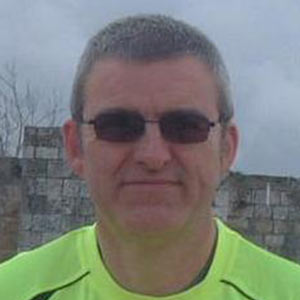 James Bryce, superintendent, Silversands Pharmacy, Kent
"I think the idea of an unpaid internship in a pharmacy is disgusting. It completely devalues our profession. It's just trying to get pharmacists working for less and less money. By all means, give new pharmacists a three-month probationary period, but you have to pay them! I think the obvious danger of a situation like this is that you take someone on for six months, you say: 'Sorry, it hasn't worked out.' You advertise again, you take somebody else on for six months and you end up getting a pharmacist for nothing.
Pharmacies should be obliged to pay the minimum wage at the very least, although I'm not terribly keen on the idea of pharmacists working for less than counter assistants, either."
'Not all internships are unpaid'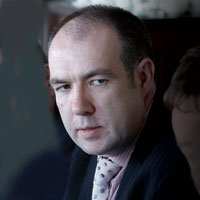 Fin McCaul, pharmacy owner and chair, Independent Pharmacy Federation
"I think internships, in general, are a good thing for a student. For them to come out and get some experience of work in different areas is really beneficial. We've got to understand that we've got a lot of students who are coming out of university who aren't really ready for the real world, but an internship can help prepare them for that.
Personally, the internships that I have come across have been supported by the student's university; the students have been given grants to do the internship, so not all internships are unpaid. The principle of an somebody doing work experience to improve their knowledge is good. But if I felt that we were bringing somebody in to do a specific project, and the project was of value, then I think it's only fair that you would remunerate that person."
Looking for a new avenue or want to improve your skills? C+D can help:
● Careers | ● Training | ● Jobs