Community pharmacies can make a difference to national health problems when given the appropriate funding and responsibility. Bannside Pharmacy in Portglenone, Northern Ireland reacted to the country's growing problem of diabetes with a unique approach. Its success won it C+D's Award for Health Initiative of the Year 2019.
Around 6% of the population in the country were living with a diabetes diagnosis in 2018, according to Northern Ireland Audit Office figures. The situation is worsening, with the number of people diagnosed with the condition shooting up by a staggering 71% from 2004-5 to 2015-16. Treating these patients costs hundreds of millions of pounds annually, the government report says, accounting for 10% of local healthcare expenditure.
In 2017, with these startling numbers in mind, Eoghan O'Brien, Bannside Pharmacy superintendent, applied to Diabetes UK in Northern Ireland for funding for a programme to help 10 patients with type 2 diabetes. In December that year, he received £2,161.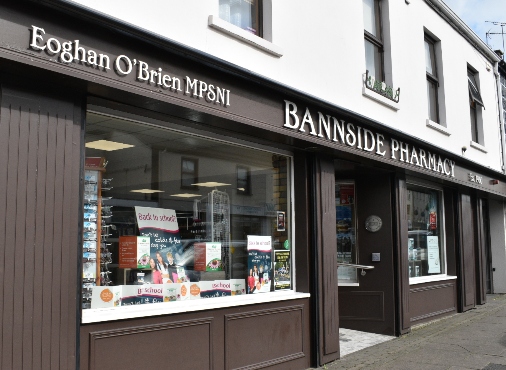 The Portglenone Diabetes Partnership aimed to help patients achieve better control of their condition, and possibly even to reverse it, over a 12-week period. Participants had to be willing to change their diet, do more exercise and manage their stress better.
The programme's goals were for each patient to achieve:
an average blood glucose level of 6.5% or lower
a 10% decrease in weight
a reduction in diabetes medication doses
an improvement in overall health.
Mr O'Brien (pictured below) explains his idea: "You have to look at the individual and what their needs are. Nutrition can be very controversial, because a diet might work well for some people, but might make somebody else put on weight."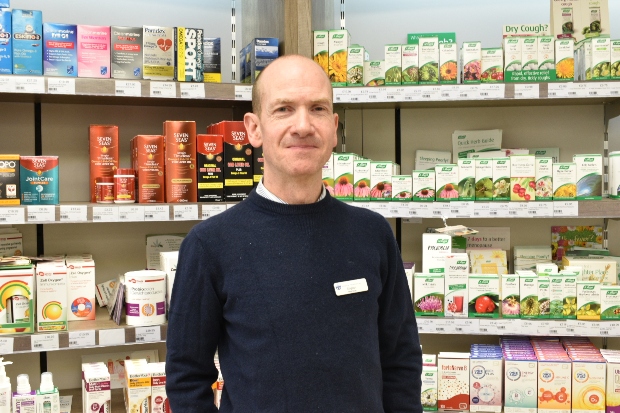 How did the programme work?
The initiative involved a series of interactive workshops. Some of these focused on reducing a patient's carbohydrate intake, with participants having a chef talk them through a menu and each receiving a cookbook with low-carbohydrate recipes.
Mr O'Brien and pharmacist Ryan Graham delivered workshops on topics such as type 2 diabetes causes, food label interpretation and dietary supplements.
Participants had private consultations with Mr O'Brien every three weeks for personalised advice on nutrition, as well as to give measurements of blood glucose, blood pressure, waist size and weight.
The programme demonstrated Mr O'Brien's multidisciplinary approach. He worked closely with a diabetic nurse to ensure they were on the "same page". In addition, a clinical psychologist spoke to patients about stress management and behavioural changes.
The low carbohydrate diet "seems to be the most effective for those with type 2 diabetes, and it empowers patients to make a change and even reverse their condition", Mr O'Brien says. However, he stresses that he wasn't telling patients "not to eat carbohydrates", but to reduce their carbohydrate consumption.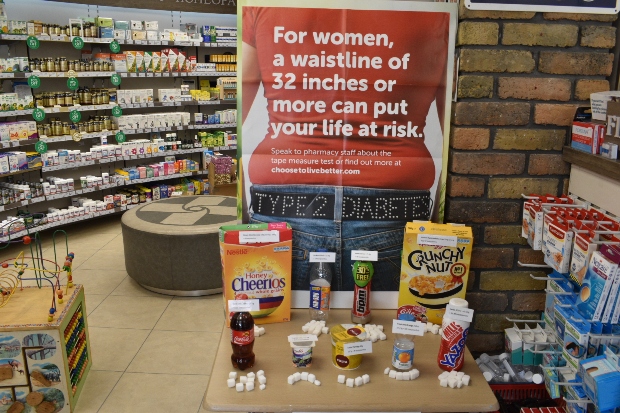 Mr O'Brien encouraged patients to use a Freestyle Libre device during the programme. These sensors temporarily stick to a patient's arm, enabling them to check their blood glucose levels continuously throughout the day via an app on their phone or using a reader. The participants "loved it, as they could actually see the impact that different foods were having on their blood sugar levels", he says.
Challenges
A challenge was getting patients to exercise during the programme, Mr O'Brien says. He set up some sessions for patients at local gyms, although compliance "wasn't very good". In future he would like exercise to play a bigger part in the programme, he tells C+D.
The initiative is constantly evolving. Mr O'Brien is speaking with other healthcare professionals about rolling it out in other areas, and he is considering asking future participants to sign up to an app that sends them diabetes-related healthcare reminders.
The results
By the end of the programme, seven out of the 10 participants had seen a "significant decrease" in their blood glucose. Two had reduced their diabetes medication and one had lost 10% of their body weight. Seven participants demonstrated an improvement in psychological wellbeing.
But perhaps most significantly, two were in partial diabetes remission. All the results were sustained three months after the programme had ended.
In fact, the programme was so successful that Bannside Pharmacy received funding to repeat the programme annually for five years. Having a point-of-care (PoC) analyser to test HbA1C meant that Bannside Pharmacy also had the capacity to take part in a pilot designed by Northern Ireland's Health and Social Care Board involving C-reactive protein testing, to determine whether antibiotic prescribing is necessary for each patient. It is now one of 17 pharmacies participating in the pilot, and the others have been funded to obtain PoC analysers.
The results have helped business at the pharmacy, too. The patients told others about their health benefits, which meant more came in for lifestyle advice, Mr O'Brien says, increasing over-the-counter sales.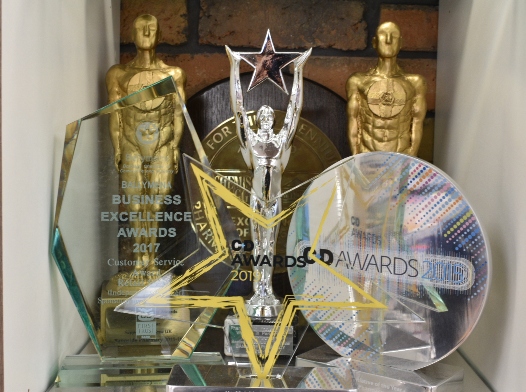 Mr O'Brien's C+D Award is proudly on display in the pharmacy, and he says it has boosted the initiative's credibility. "When you have been recognised by peers, it helps development of the programme. We now have an award-winning programme, so the people joining up will take it more seriously."
Although already extremely passionate about his job, Mr O'Brien says the impact of the programme has improved professional satisfaction for himself and his team, as they feel they are making a difference. "Where we have gone wrong in the past is where we have tried to fix things for people," he explains. "But when you can engage and empower them – that is where the real change happens."
Patients: Overcoming scepticism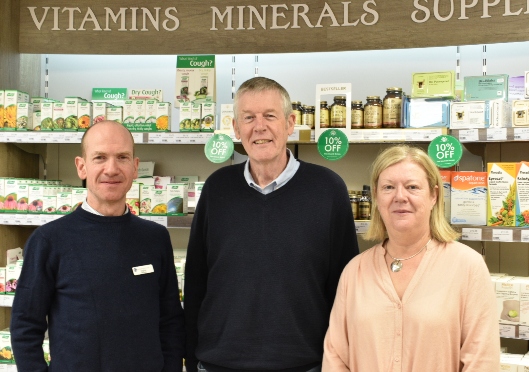 C+D spoke to two of the programme's participants, husband and wife Damien and Carmel Clarke (pictured above).
Mr Clarke told C+D he had been "sceptical" of the programme at first, having never been on a diet before. But he found it easy to stick to, even though he wasn't trying to lose more than a stone. It offered "a nice mix of visuals, talking and practical stuff".
Ms Clarke dropped a whole dress size. She says the programme "changed their lives". She has changed the way she shops – even though some ingredients on the plan are slightly more expensive, overall she is now spending less money on food than before.
Before the programme, Ms Clarke had trouble understanding the labels on food. But the group sessions explained these to her.
Both participants found the cookbook useful. It explained the science behind the low-carbohydrate diet, which increased its credibility, and provided them with further reading, Mr Clarke says.
There was also a social element to the programme. Ms Clarke says she enjoyed meeting up with other members to walk around her local football pitch, even though she already walked daily.
Mr O'Brien stresses how important it is to help patients find an activity that they enjoy, as the gym "isn't for everyone". Mr Clarke proves this point, saying he would rather exercise by gardening. Crucially, both patients' perspectives of carbohydrates have shifted.
Could you be C+D's Health Initiative of the Year in 2020? Click on the link below to enter and for more details: