The current unprecedented financial challenges have forced some pharmacy owners to accelerate their plans to sell up and cash out. But, perhaps counter-intuitively given the economic pressures contractors face, pharmacy brokers tell C+D that it is still very much a seller's market – where demand for pharmacies often outstrips supply.
Anne Hutchings, managing director of pharmacy broker Hutchings Consultants, has seen a 10% increase in the number of new buyers registering on the company's database in the last 12 months.
Rather than put prospective buyers off investing in the sector, the difficult financial climate in England seems to be encouraging them to make the most of the opportunities to find a pharmacy "they can develop and expand", she says.
There may be interest in "a business where perhaps the existing owner is coming up to retirement and has lost interest, or the pharmacy is not marketing itself or carrying out services like medicines use reviews", Ms Hutchings explains. But "a savvy buyer will know that a well-run pharmacy should still be profitable despite recent funding cuts", she adds.
According to figures released by property sales advisors Christie & Co, demand for pharmacies across the UK in the first half of 2018 "broadly mirrored" that seen during the same period last year. However, the broker has seen a 7% increase in registered buyers during the year.
Jonathan Board, director of pharmacy at Christie & Co, says: "With buyer confidence remaining such a theme of the market, this has resulted in competitive bidding [in the] year to date, with an average of over three offers received per sale agreed."
He says the company completed on the sales of 92 pharmacies in 2017, and expects to undertake a similar number this year.
"81% of the pharmacy applicants registered in our national database are first-time buyers – which shows that people within the profession continue to have a desire to purchase their own business and be their own boss."
What makes a pharmacy attractive?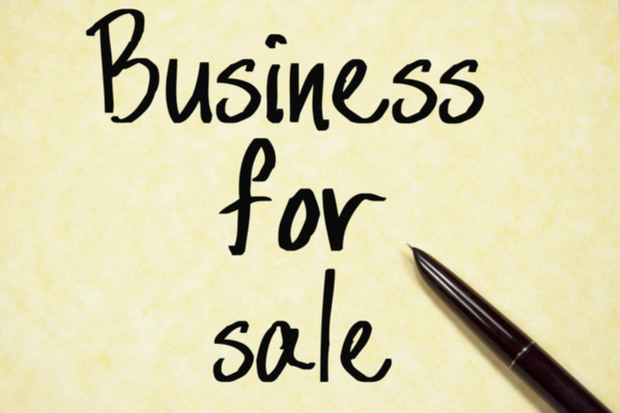 Another factor Mr Board says is important is the competition in the area. "There remains an element of competition, which comes from the small and regional multiple operators who have a presence in the areas and who are continuing to expand their estate."
"A pharmacy with little or no local competition is always going to generate good levels of interest," he explains.
Andy Harwood, a partner at sector advisors Pharmacy Seekers, paints a similar picture. He tells C+D he has seen "a vast number of registered purchasers" in the current "competitive" market, "which usually results in multiple offers" for pharmacies up for sale.
Mr Harwood says the most popular pharmacies are those with annual sales of more than £750,000, a good dispensing base, and reasonable establishment costs. An analysis by Pharmacy Seekers suggests that London and the home counties are the most competitive parts of the UK, where 'goodwill' – the value of a business over and above that of its physical assets – remains high.
Are the sales changing the sector's landscape?
In addition, banks continue to be willing to lend to the pharmacy sector, and offer competitive terms. According to Ms Hutchings, lenders still view pharmacy as a solid business model, and buyers are also being helped by the fact that interest rates remain very low.
In its July report on the state of the market, Christie & Co concluded: "There has undoubtedly been a shift in appetite towards smaller multiples, independent contractors and first-time buyers, all looking to take advantage of the lull in appetite by the larger multiple and corporate operators."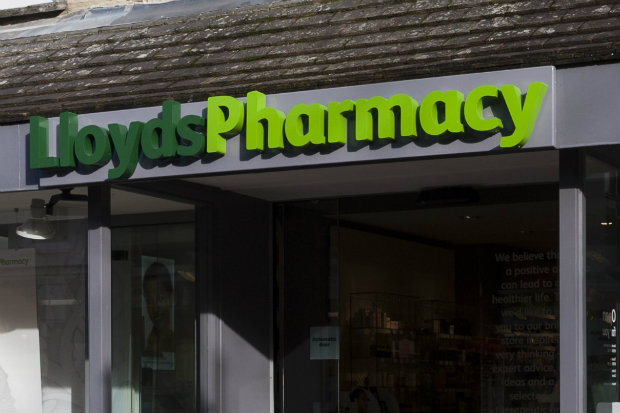 The best illustration of the "lull" in interest in pharmacy premises among the multiples is the decision by Celesio UK, the parent company of Lloydspharmacy, to close or divest "around 190" branches that it claimed were "commercially unviable" due to "dramatic reimbursement cuts" in England in the previous 24 months.
The Christie & Co report said this means that "pharmacies that would have previously been snapped up by the seemingly insatiable appetite of some of the larger operators are now changing hands to smaller operators".
Ms Hutchings agrees: "The large multiples aren't buying and haven't been for some time, but they will consider strategic purchases in some instances," she says.
What's the average selling price?
Christie & Co reports that the average pharmacy now sells for £933,000 – compared with £550,000 three to four years ago – although the average number of offers has dropped from eight to about four.
Pharmacy sales brokered by the company in the first half of 2018 included the purchase of Alchem Pharmacy in Gloucestershire, which was sold to a regional multiple operator having been listed with an asking price of £1,800,000. Similarly, the Old School Pharmacy in Bristol sold to a local operator for more than the guide price of £1,300,000.
How are sales in the different UK countries?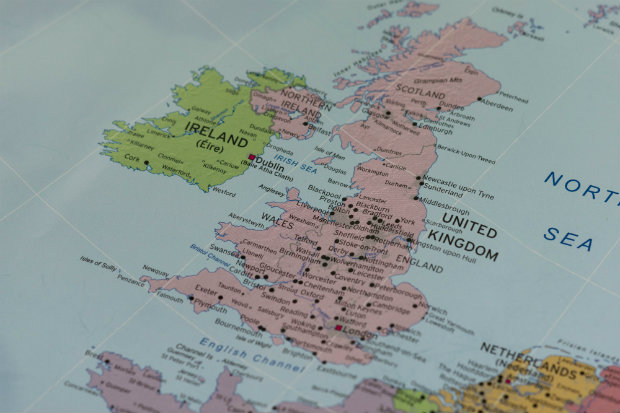 Christie & Co also brokered the sale of John Kennedy Pharmacy in Dunoon, Scotland, which was sold to an expanding regional operator having listed a guide price of £1,450,000.
The broker says that although the Scottish and Welsh markets have seen some growth, most sales still take place in England – because Mr Board says of "the lower number of pharmacies in those locations". However, when pharmacies do become available in Scotland and Wales, he says interest is "often higher", and sellers can command "a premium", due to "improved funding arrangements adopted by the respective governments".
Ms Hutchings says demand for pharmacies in these countries remains significant, as the market may be more attractive without the baggage of the funding cuts that have affected England – as reflected in the results of C+D's 2017 Salary Survey.
"We have noticed in the last 18 months the number of sales in Wales has increased, and to a lesser degree in Scotland. Scotland and Wales pharmacy sales are as lucrative – if not more so in some cases – than England."
Do pharmacy sales send the right message?
But does the cheery optimism displayed by pharmacy brokers create the wrong impression about the sector's financial struggles?
Contractor Mike Hewitson, who owns the Beaminster pharmacy in Dorset, argued on Twitter that "it sends all of the wrong signals, like pharmacy is awash with cash, when it is in fact awash with debt".
However, Ann Hutchings defends brokers: "I think it is positive news for hard working pharmacy owners to see that the businesses they are investing their time and cash in are sellable.
"Most pharmacy owners that I speak to view their business as providing at least part, if not all, of their future pension funds. The fact that pharmacies change hands for substantial sums of money is indicative of the positive attitude of pharmacy buyers who see opportunities to make pharmacy businesses profitable and successful."
How are those who made investments faring?
This is more likely to be true in Scotland, where the pharmacy funding situation is more positive than in England. Allan Gordon is managing director of Davidsons Chemist, a 37-branch chain that purchased the RS McPherson Pharmacy (pictured below, credit: Local Data Company) in Broughty Ferry, Dundee for "a few million" pounds in July. He tells C+D the acquisition was worthwhile, and in the three months since the purchase "things are going extremely well".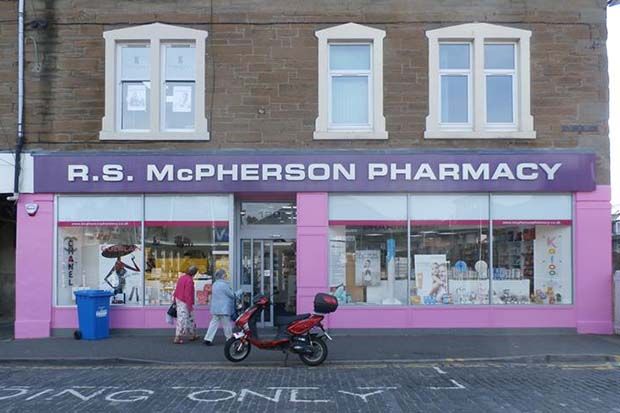 He tells C+D the recently acquired pharmacy "has continued to move on…growing steadily and surely". "In terms of growing margin, because we're a much larger group with the advantages of scale with our buying and cost base, we have seen increases in the new acquisition's profit beyond what the previous owner managed to generate."
This has been helped by prescription growth "for the first time in two years", and "a very good summer of [counter] sales which "buck[ed] the trend", he adds.
In England, Suhaib Abdullah, managing director of Allied Pharmacy – a family run independent chain that bought 11 former Lloydspharmacy branches – says the company can make the pharmacies viable because of their promising locations with lots of foot traffic.
"Some of these pharmacies are in busy shopping centres and present an important point of healthcare advice. The demand will be very high, especially where there is only one [other local] pharmacy," he tells C+D.
He says the chain has no further plans to acquire more premises "at the moment", but it is on the lookout, adding "if opportunities present themselves then we would be interested".
According to the Christie & Co report, pharmacy sales show no sign of tailing off, and the broker predicted some "significant deals" as sales of chains come to fruition.
In these uncertain financial times, it's encouraging to see contractors are still willing to invest in bricks-and-mortar pharmacies. Whether pharmacies are worth the investment will be reflected both in pharmacies' profits, and in the impact they have on patients in their communities.