The familiar drill of your alarm clock wakes you from a peaceful sleep. It's time for another day in pharmacy – how do you feel? Ready for the day ahead? Or inwardly dreading the influx of prescriptions and awkward patient queries? 
If your answer is the latter, you're not alone. Nearly half of workers in Britain are so disillusioned with their jobs they are considering a change in career, a survey by finance company Kalixa Pro found last year. It is easy to see why. When you spend five out of seven days at work, it is tempting to focus on the frustrations – for pharmacy, this means stock shortages, service targets and ever-rising prescription volumes. 
All of these factors combined, it is little wonder that Numark managing director John D'Arcy quipped that the collective noun for pharmacists was "a gloom" at the support group's conference in March.
But Gavin Birchall, former MedicX Pharmacy stalwart and now director of healthcare design and marketing company Dose, is worried this gloom is becoming all-consuming. He understands the frustrations of pharmacy life all too well – Mr Birchall admits it is a "hard job" that is only "getting harder". This is why he was somewhat surprised to hear the following comment from a colleague when he waved a sad goodbye to MedicX: "Thank you for restoring my faith in pharmacy."
This set him thinking – what is it that gives the pharmacy workforce faith in their profession? It's the kind of question that could prompt negativity in itself and it felt like something of a gamble when C+D put the question out on Twitter last week. But the tweet generated a host of responses – and not the sarcastic, trolling kind. Pharmacists were keen to share what made them proud to be in the profession and were equally passionate about the topic outside social media. 
The consensus was that times were tough, but most still had belief in pharmacy. And four key themes emerged that gave the profession optimism over its future. 
---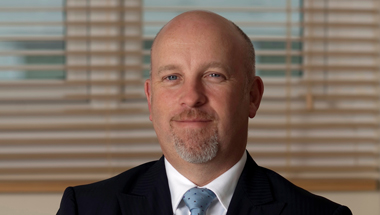 "Politicians get fed up with people talking about the ills of the NHS – they know the ills, they want solutions."
Paul Mayberry
 
---
Political awareness
Politics is rarely a source of optimism in pharmacy. The sector has long been overlooked in the corridors of power, while MPs focus their attention on GPs and nurses. But the sector is creeping into the consciousness of politicians – and Numark's Mr D'Arcy believes it is important to recognise how far we have come. 
"All the political parties support a greater role of pharmacy. Thirty years ago, none of the parties even knew what pharmacy was," he stresses. "If you received a letter or statement containing the word pharmacy, it was a misprint."
Mr D'Arcy acknowledges that the situation isn't perfect – the pace of change has been "slow" – but he is encouraged that pharmacy is being mentioned in high-level strategy documents such as NHS England's Five Year Forward View, even if only a handful of times.
Over in Wales, political recognition of pharmacy is arguably growing at a faster pace. Health minister Mark Drakeford is very pro-pharmacy, says Paul Mayberry, owner of Welsh chain Mayberry Pharmacy. 
He is also looking to make "drastic changes" to the health system to tackle inequalities and poor outcomes. This means pharmacy is in a prime position to suggest improvements and broaden its role. "Politicians get fed up with people talking about the ills of the NHS – they know the ills, they want solutions," Mr Mayberry points out.
This political engagement could be all-important to the future of pharmacy. Al Patel, owner of Lee Pharmacy in Lewisham, says government intervention is vital to pharmacies being commissioned and paid fairly for services.

Service successes
This brings us neatly onto the next source of optimism for pharmacy: services. Granted, there are frustrations with commissioning and pharmacy continually needs to make its case. 
Mike Keen, CEO of Kent LPC, says there is a mixed picture in local commissioning. While some clinical commissioning groups are "battening down the hatches", others are keen to use pharmacy for public health services.
But, similarly to political recognition, it is important to look at the progress over the past few years. Mr D'Arcy cites flu vaccination as an example. "I remember being at a meeting when we were told there was no way pharmacists would ever carry out flu jabs," he recalls. "Then, it seemed a step too far – an encroachment on GPs. But now I think it's not far from being a national service." 
Mayberry Pharmacy's Mr Mayberry says Wales' discharge medicines review service gives him faith in what pharmacy can do now and in the future. Not only has it saved the NHS money, but there has been an improvement in health outcomes and a reduction in dispensing errors.

---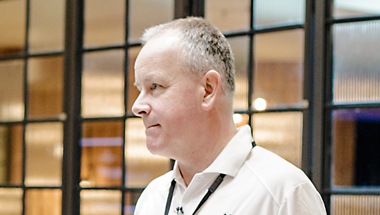 "I remember being at a meeting when we were told there was no way pharmacists would ever carry out flu jabs."
John D'Arcy
 
---
Being valued
Everyone likes to feel appreciated in their job – and pharmacists are no exception. Positive feedback from patients and other healthcare professionals emerged as a recurrent source of faith in the profession. 
For Raj Jain, pharmacist at WR Evans (Chemist) Ltd t/a Manor Pharmacy in Burton-on Trent, his job is made worthwhile by the regular patients "who know they can talk to me first" with health issues. He is also encouraged by the GPs who see him as a first port of call for "awkward queries" about medication and a nursing team that comes from 20 miles away for his service. 
Dose's Mr Birchall agrees. He says pharmacists will often make interventions without truly realising their benefits, and patient feedback brings home the value of their job. "One patient will think it's the best thing in the world and you would have made their day," he says. "You're almost surprised they show you so much gratitude and it's those kinds of things that give me faith for the future."
Twitter reaction shows many feel the same – RPS English Pharmacy Board candidate Samir Vohra says he is inspired by "patient gratitude" for sorting out medication queries, while Kent contractor and C+D Award winner Amish Patel's morale is boosted by patient respect.
This patient support is not just nice to have – it is crucial to boosting business and could prove vital to making pharmacy's voice heard in the NHS. Mr D'Arcy says many high-street businesses would kill for the kind of loyalty pharmacies inspire. "To have a customer base that loves you is really good," he says. "Tesco, Sainsbury's and Marks & Spencer all spend loads of money trying to get people into their stores."

Strong pharmacy teams
Faith doesn't just come from
those outside the profession, it is built by those within it. Many pharmacists cite their teams as a source of optimism. When Mr Birchall was operations director at MedicX, he remembers feeling "really proud of people who got on with it every day". And former NPA chair Mike Holden took to Twitter to extol the difference pharmacy teams made to communities.
Others on Twitter pointed to the future generation of pharmacists as a source of hope. University professor and RPS English Pharmacy Board candidate Claire Anderson says she is given faith by the students she teaches, who are "the future of the profession". Darshan Negandhi, pre-registration training manager at Day Lewis, praises "the future professionals we teach and their eagerness to contribute to and improve our communities' health". 
This is perhaps the most important part of the profession's faith – its belief in the skill and enthusiasm of the future generation of pharmacists. After all, if pharmacy doesn't have faith in itself, no-one else will.