Violence and burglaries aren't something you sign up for as a pharmacist. But as C+D's crime investigation has revealed over the past couple of weeks, it's incidences of these types of crime that are refusing to fall in pharmacies.
Unsurprisingly, these encounters leave the most devastating mark on their victims and witnesses. Three readers have spoken to C+D about how their experiences of crime – from knifepoint robbery to violent threats – affected their lives, and what action they've taken since.  
Case study 1
'Smash-and-grab attack made me up security' Stuart Preston, a pharmacist at Cannon Pharmacy in Oldham, was called out in the early hours last January to find the pharmacy had suffered a smash-and-grab burglary.
"I was told there had been a break-in at the pharmacy in the early hours of the morning. When we arrived, the window in the door was smashed. The grating behind the window had been prised apart so they could get into the shop and the alarm was blazing away. I was amazed that no one had appeared from the police station, which is about 150 yards away.
"Whoever had got in had disappeared with pots of diazepam tablets. They presumably had prior knowledge of what they were looking for because the shelves were hardly disturbed. That was great in one way, but a bit frightening in another, because it meant somebody had been weighing up their opportunities beforehand, which makes you a little bit more cautious. The police took fingerprints and we heard nothing else.
"Those tablets are no longer in the position they were, and shutters have now been fitted. Before, shutters weren't felt appropriate in the town centre, but they have made a difference. Unfortunately, I've become a bit hardened to pharmacy crime – I now consider it an occupational hazard."  
Case study 2
'Threatening robbery took me apart' Avtar Virdi of Crystal Pharmacy, Hounslow, faced violent threats after refusing to hand over drugs to a substance misuser in February.
"One afternoon, a substance misuser came in asking for an OTC remedy. When I made my way back to the counter, he just went for it – shouting: 'Give me the money and the drugs.' He leaned over the counter and snatched money out of the cash drawer before threatening to hurt me unless I handed over drugs. It was like something out of Crimewatch – it didn't feel real.
"He wanted to come into the dispensary but I stood firm and told him he couldn't because it was a restricted area. I could see he was holding something in his pocket that could have been a weapon. Although I was shaking, I didn't let him threaten me any more – I had to look stronger than him. He was in front of me for only two or three minutes, but it felt like half an hour.
"Luckily one of the staff members called the police and they weren't far from us, but by the time they arrived he had already fled. It turned out that the police were already looking for him because he had committed armed robbery before in the south London area.
"After the incident, everyone was shaking. I felt totally taken apart and didn't want to come into work but, thanks to customer support, I did. All the customers came in and said how sorry they were, and told me to be courageous and carry on. You just never think it will happen to you.
"My advice to everybody would be not to keep too much money in the till – just have the basic float – and upgrade your systems to a high-quality CCTV. And don't try to fight them – offenders are sometimes on drugs so if you're aggressive, they could turn around and be much more aggressive to you."
Case study 3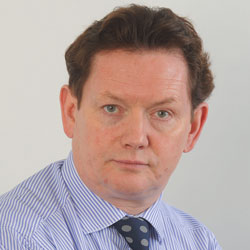 'It took me a year to get over knifepoint violence' Belfast contractor Terry Maguire suffered a spate of violence at his pharmacy before increased security saw crime fall in Northern Ireland.  
 "We've been on the end of 11 serious crimes in the past 20 years – half of those were hold-ups and half were burglaries. The last hold-up I experienced was in 2009, and I was physically threatened – the guy put a knife up against my face and threatened to cut my nose off. He asked for diazepam and I refused to give it to him. I was hoping I could stop him until the police arrived, but he left when he saw he wasn't going to get what he wanted.
"The experience was just horrific – you feel worthless and victimised, and you feel lost in the sense that you can't really get the support you need. You don't sleep at night. It was difficult to go back to work the next day, and it took me about a year to get over it. It turned out that the family of one of the offenders used the pharmacy. That meant it was no longer a faceless suspect.
"Luckily, we have a very strong community and they look out for those individuals. There was a rumour that we were going to move away, because there were a spate of problems at that stage, but the local community supported us. They bought a plaque for the pharmacy and the response was genuine and very helpful, plus it warned those involved not to try something else. But the event takes a lot out of you – it's not something that's in a pharmacist's job description.
"Crime in Northern Ireland has gone down dramatically since five or 10 years ago and the key thing was that many pharmacies installed time-delay safes. We have a notice on the window saying there is a time-delay safe, so they know they'll have to wait for controlled drugs.
"We've invested very heavily in making the pharmacy more secure, and we haven't had problems in the last period of time. But pharmacies are always a target so risk management and SOPs have to be thought through – you have to anticipate that things will happen." Dos and don'ts in a crime situation: tinyurl.com/crimedosdonts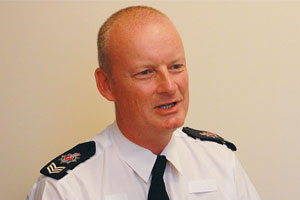 The police advice
Ian Jones, force drug and alcohol sergeant, Kent Police
● What can pharmacists do to reduce crime? I think it's about training of staff, it's about vigilance, it's about having the right equipment there in the pharmacy, having CCTV, making sure there are signposts in place saying that there's CCTV within the premises. It's all about conveying the right crime messages. It's also about having a good relationship with the local police, so that you know who your local neighbourhood officers are so that they can be there and be seen.  
● If a pharmacist is confronted by a threatening customer, what is the first thing they should do? They should seek not to inflame the situation. They should be looking after themselves and their staff; that's the priority, to ensure that they are safe.
There shouldn't be any kind of confrontation from the staff whatsoever and they should ring the police as soon as they can safely do so.  
● If a pharmacist thinks that drugs are missing from the pharmacy, what is the first thing they should do? First of all, they shouldn't assume that the drugs have been stolen. What they need to do is make sure they've got their accounting procedures correct, and then that they've made sure there hasn't been an entry that's been missed from one of the drugs registers.
I think the issue then is to report it immediately to the appropriate authorities, such as the General Pharmaceutical Council, and then, if need be, the police so that we can investigate.  
● Do you think pharmacists are at a particular risk of crime, or do you think it's the same as with other retailers? I think pharmacies are at no greater risk than any other retailers, at the end of the day.
I think there are risks for pharmacies in relation to people such as drug users coming in from a vulnerable part of the community, who may be coming in to get their scripts.
We have had issues where the pharmacist has refused to hand over any methadone and it has become a bit of a problem. So I think there is a risk associated with that. But generally I think it's the same as any other retail premises.
See more police advice and victim experiences in C+D's crime video.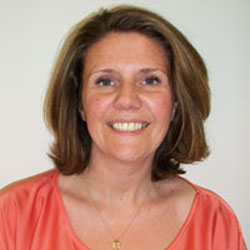 Expert comment
'There should be more awareness of pharmacy crime' Diane Leicester, charity manager, Pharmacist Support
It's somewhat alarming that the C+D crime investigation found violent crime in pharmacies had stayed at the same level in 2011 as in 2010. Sadly, it is the few calls we receive on this type of crime that stand out. In one particular instance, a pharmacist was left with hearing problems following an attack.
Obviously these crimes can be very traumatic for the people involved, and even for those who witness the crime. It can affect a person's physical or mental health, lead to a loss of confidence and may even affect their work – in some cases leading to a reluctance to return to the workplace.
Given the potential for crime in pharmacies, there is a need for a greater awareness around the issue, and training and support is essential. It is important that a member of staff feels confident in their ability to defuse or calm any heated or potentially dangerous situations.
They should also be clear on the company's processes for dealing with difficult situations like these and also for dealing with any known problem customers.
For victims of crime, we would signpost to Victim Support, for example, provide information on how to find a counsellor and direct them to our free and confidential Listening Friends helpline on 0808 168 5133.
Your shout
The topic of pharmacy crime got readers talking about their experiences on Twitter
@Richtagg Unfortunately seen a lot of #pharmacycrime, including a patient pulling shelves off the wall to smash over another patient's head
@pillman_uk Once got a pig's head waved in my face on the Bransholme estate in Hull. #PharmacyLifeIsVaried
@aisha_adnan Once I was working near a glass window and a patient threw a brick at the glass
@aisha_adnan I also had an addict throw one whole wall's worth of meds down cos his Rx didn't arrive from drug centre
@pill_saurus @aisha_adnan In one of the pharmacies we had an alarm fitted, whereby pressing a button a call would go to the police
@pill_saurus @aisha_adnan but the thing was by the time the police would come, the damage would be done!
Crime prevention: how we do it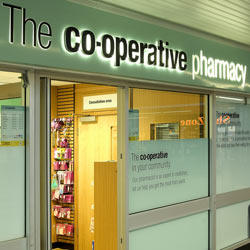 The Co-operative Pharmacy tells C+D it has "various measures in place to minimise risk and prevent crime", including "an annual physical security risk assessment to capture any changes in the local environment". Co-operative Pharmacy NHS standards manager Ifti Khan says the multiple encourages colleagues to remain vigilant and use good customer service skills to deter potential theft.
"Our branch colleagues are encouraged to report all crimes to the police and we have an estate-wide internal reporting procedure, which allows us to support branch colleagues and introduce additional steps to minimise any risk," he said.
Mr Khan adds that crime prevention involves working with others in the local area. "As a business we are involved in supporting local community and police initiatives at a local level," he says.
Lloydspharmacy makes "every effort to minimise risks to employees", it tells C+D. "We have access to a number of resources and, where appropriate, we install uniformed guards, store detectives and CCTV," a spokesperson says. "These measures run in conjunction with staff workshops and training."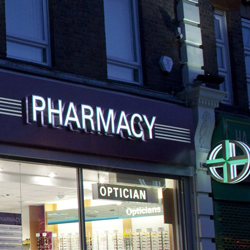 Independents could seem like an easy target for criminals compared to the multiples, says Graham Phillips of Manor Pharmacy (Wheathampstead) Ltd, Hertfordshire. As for reducing the risk of crime, Mr Phillips says: "When we do a refit we usually put in remote access cameras."
But he adds that it is often about raising staff awareness that someone must be in the dispensary at all times. "Staff need to be aware that they can't all go out the back while there are customers in the shop, for example," he says.

Numark provides its members with support and advice on responding to emergency situations, information pharmacist Michael Stewart says. "This guidance relates to emergency situations on the pharmacy premises such as burglary or attempted burglary, criminal damage, lack of power, fire and flooding.
"In the event of criminal activity or a public disturbance occurring in your location, it is essential that you assess the situation and make a judgement as to whether it is safe to remain open to the public. The personal safety of your staff, your customers and yourself is of paramount importance." How to handle a closure caused by crime – Numark offers its advice tinyurl.com/crimeclosure
Tips for your CPD entry on crime prevention
Reflect Is my pharmacy equipped to prevent and handle crime? Plan Review security measures and crime response procedures. Act Update crime prevention measures and SOPs, and arrange staff training as necessary. Evaluate Is my pharmacy better equipped to prevent and handle crime?