Imagine a job that promised you could be your own boss, work where you want and only do the hours that suit you. But then you saw the small print was packed with caveats: no sick or holiday pay, no paid maternity leave, no redundancy packages and no right to paid notice.
Welcome to the world of the self-employed locum, where community pharmacists balance freedom with the insecurity of working for themselves. Locums are an integral part of the pharmacy workforce, with flexibility being one of the major attractions.
Flexible working
"Young pharmacists slog through five years [to qualify as a pharmacist], and then they often just want the freedom to be able to work for a while," says Jonny Clarke (pictured, below), CEO of Locate-a-Locum, a Northern Ireland-based firm which provides a smartphone app to match up locums and community pharmacies.
"They find the locum lifestyle quite attractive and a few years ago locum rates were quite high, so that's a big attraction."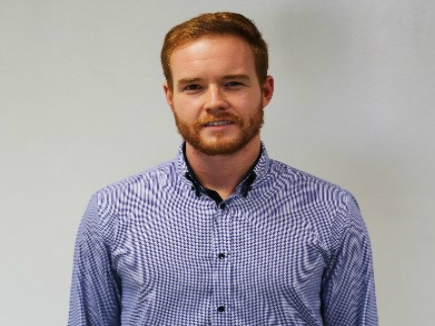 But today's market is tougher, says charity Pharmacist Support. It warns: "While locums can often command a high wage, the increasing number of registered pharmacists in Britain has led to tough competition for jobs. Increasingly, reports point to a drop in the hourly rate paid to locums."
Figures from C+D's annual Salary Survey back this up. The most recent survey found that by 2015, hourly locum rates had hit an eight-year low of £20.50 – down from £24 in 2008.
Gig economy
For those who choose to take the locum path, there are fundamental issues to consider. Being self-employed means you are responsible for paying your own income tax and national insurance (NI) contributions.
You also have a duty to notify Her Majesty's Revenue and Customs (HMRC) within three months of becoming self-employed. Failing to do so can result in a fine.
HMRC says to meet the definition of a locum, a pharmacist should be engaged strictly on a seasonal or daily basis, only perform the statutory duties of a pharmacist (such as dispensing medicines and advising on their use) and not be subject to grievances or disciplinary procedures.
This has become a contentious topic in the so-called 'gig economy'. Employers contracting locums on a long-term basis have none of the commitments they face with permanent staff – such as providing paid leave, sick pay or access to pension schemes.
In the Republic of Ireland, says Mr Clarke, this has led to a crackdown by tax officials, who now demand locums prove their self-employed status by demonstrating that they have worked for at least five different community pharmacies over a reasonable period of time.
"Locums are classified as self-employed, and that's why they are not on the staff payroll," Mr Clarke says. "But it is a bit of a grey area."
Locums as sole traders
Once you have decided to become a locum, there is the question of whether you set up as a sole trader or a limited company.
Most locums choose the simpler sole trader route. There are risks attached to this, however. According to Tax Assist Accountants, for a sole trader, there is little distinction between private assets and business assets. Any business debts become personal debts too and personal assets – such as a house – are not protected in the event of a financial crisis.

But there is less administration and, unlike with limited companies, no legal requirement to file annual accounts with HMRC. Instead, sole traders must keep a record of their business expenses and income, in order to complete a tax return.
Tax is paid at six-monthly intervals and there is no need to register for VAT unless your turnover exceeds £83,000 a year.
Under current tax bands, a locum sole trader can earn up to £11,550 before paying anything. After that, they pay 20% tax on income up to £33,500, 40% on income between £33,501 and £150,000, and – if they are supremely successful – 45% on earnings over £150,000.
Locums as limited companies
In contrast, a locum setting up as a director or shareholder (or both) of a limited company restricts their financial liability in the event of going bust.
Income tax is deducted from directors' salaries through the Pay As You Earn (PAYE) scheme and paid at regular intervals. Directors are also obliged to complete an annual tax return – even if no tax is owed.
Tax is also payable on any dividends received in excess of £5,000 a year, and corporation tax is currently charged at 19% of net profits.
There are significant differences in the type and amount of NI contributions that both types of locums – sole traders and limited companies – have to pay.
Sole traders pay class 2 NI contributions of £2.85 a week and class 4 contributions on profits in excess of £8,164. These are charged at 9% on profits between £8,164 and £45,000, and 2% on anything above £45,000.
However, within a limited company, NI is payable on directors' salaries and bonuses – and usually amounts to considerably more than sole traders' pay.
As well as filing annual accounts, a limited company must also supply Companies House with a confirmation statement – containing details of the registered office, the director, and the shareholders.
Which locum camp do you fall into?
If you're struggling to weigh up the pros and cons of each, or are in dispute with your employer as to your status, charity Pharmacist Support says trade unions, or the Advisory, Conciliation and Arbitration Service (ACAS), may be able to clarify a locum's employment status.
Whichever option you choose, Pharmacist Support recommends taking certain protective measures. One is to have a written contract with pharmacies, as this helps resolve disputes about your tax status. The Pharmacists' Defence Association (PDA) has even devised a suggested contract for locums (available here).
The PDA advises its members that: "All workers have the right to negotiate terms of contract, including notice period to protect themselves.
However, some locums have experienced difficulties even when they have a contract, as an employer may suggest contractual changes that could potentially be detrimental to the locum.
"If the contract is breached, the locum could seek advice from their trade union or an organisation such as Citizens Advice Bureau on pursuing a case through the small claims track."
Illness and pensions
One major drawback of self-employment is the lack of security of future income. There's no sick pay for locum pharmacists unable to work because of illness, and no protection if the work dries up. You also need to remember that you are responsible for ensuring your future pension needs are being met.
Pharmacist Support warns: "As work is not guaranteed, it makes sense to prepare for periods of unemployment."
While some insurance policies do protect against illness, you need to check whether policies cover self-employment, which illnesses are included and any other limitations on payments. "You will need to check your policy carefully to make sure it is the right one for you," the charity advises.
Self-employed pharmacists are entitled to the basic state pension, as long as they have enough NI contributions or credits, but any additional pension will have to come from voluntary contributions or a personal pension plan.
There's plenty to think about when deciding your locum status, and the decision will come down to what's best for your personal circumstances. But there's also plenty of support within the sector to help you take the most appropriate path.
Further information
Income tax relief on pension contributions:
Free information on pension schemes:
Advice on tax self-assessment:
Self-Employed Helpline: 0300 200 350