Over the past 11 years, the C+D Salary Survey has documented how the nature of life as a locum in community pharmacy has changed – whether that is the ease of finding work or the consistently contentious pay rate.
Data from the 2018 Salary Survey – which ran throughout October – found the average pharmacy locum rate across the UK was £21.63, a 79p rise in the average rate from the previous year.
See the full regional breakdown of average hourly pay rates in C+D's locum pharmacist map.
Why have locum rates increased?
This increase is "multi-factorial", suggests Miraj Patel, CEO of locum booking platform My Locum Choice. He says locums "banding together to try to influence" employers to pay more is "one of the key reasons" for the rise. "The second key factor is the flow of locums out of locuming toward new roles such as in general practice, industry, and permanent jobs," he adds.
Jonathon Clark, CEO of locum booking platform Locate A Locum, agrees the new roles available in general practice have led to an increase in locum pharmacist rates. He believes rates will continue to rise, due to an "increase in roles for pharmacists" in other sectors, such as the recently announced plan to assign new teams – including pharmacists – to care homes. "Like any other industry, baseline pharmacist salary is affected by supply and demand," he says.
In the 2018 Salary Survey, the UK's highest locum rates were found in Scotland (£23.19), followed by south-west England (£22.88). These are regions where Mr Clark says there is currently "high demand for locums", as "they are traditionally areas with an undersupply" of pharmacists.
Mr Patel adds that the shortage of locum pharmacists in Scotland and south-west England means rates will "increase to encourage the uptake of more work". This is particularly noticeable in remote areas in these regions, such as the Highlands and Cornwall, where he says locums can be offered "stay-aways" – block bookings that provide travel, accommodation and, crucially, higher rates.
However, C+D's survey also revealed significant variation in rates across the UK. To give one example, locums in Scotland are paid on average more than £7 an hour more than their Northern Irish counterparts, who earn an average of £16 an hour.
Mr Clark, who is based in Northern Ireland, says these "rates are proportional to demand and supply" within these two regions, with "Northern Ireland traditionally having low rates compared to the mainland".
Dissatisfaction with rates
The survey also found that 63% of locum pharmacists were dissatisfied with their hourly rate last year – two percentage points lower than in 2017. Respondents from Northern Ireland were the least content, with 88% describing themselves as dissatisfied with their locum rates. This was followed by south-west England, where 76% were dissatisfied.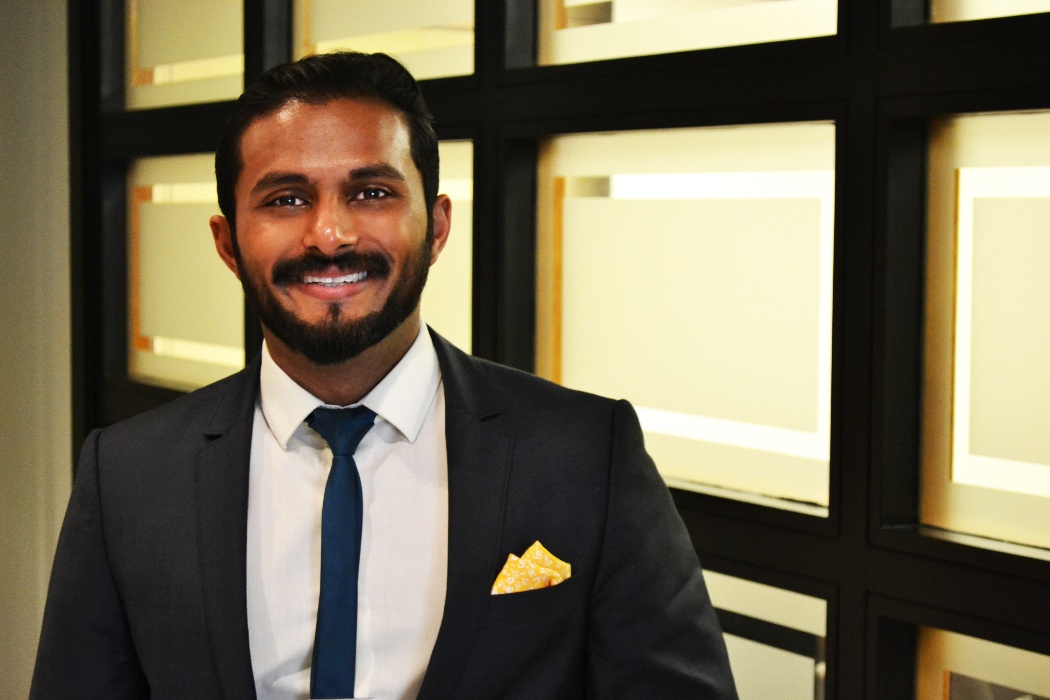 Mr Patel (pictured above) suggests that the low rates in Northern Ireland could partly be attributed to the country "operating differently to England". For example, locum pay is commonly offered at a daily, rather than an hourly, rate, resulting in community pharmacy becoming "somewhat segregated" from the rest of the UK. He adds that locum pharmacists who are aware that there is a shortage of pharmacists may be dissatisfied, as they "feel the pay should be increased" to reflect demand.
Mr Patel feels another reason for job dissatisfaction among locum pharmacists is more philosophical, as they "haven't reached their collective goal yet [of] improving rates for the longer term". "It takes time to achieve what you desire, and we are still potentially in the earlier stages of the transition" to suitable rates, he argues, adding "many locums" believe their rates do "not reflect the responsibility, professionalism and competence of the job".
Tohidul Islam, founder of social network The Pharmacist Cooperative, says the shortage of pharmacists may contribute to a higher rate than in some parts of the UK, but high living expenses contribute towards dissatisfaction.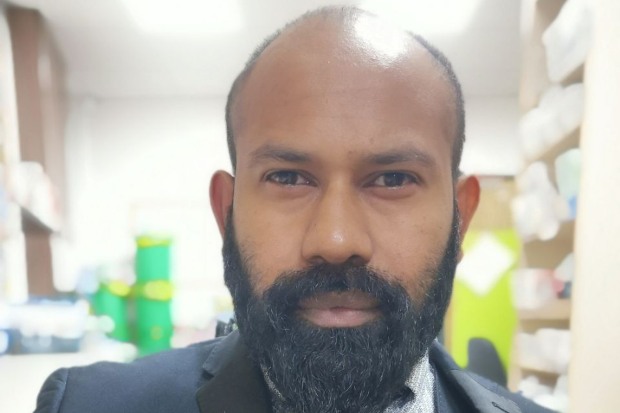 Who is being blamed?
Of those locums who were dissatisfied in the 2018 survey, 44% blamed their employer, 27% blamed the Department of Health and Social Care, and 13% blamed the bodies tasked with negotiating national pharmacy funding contracts.
Locum pharmacists also used the Salary Survey to offer their own theories on where the blame for low rates lies – with several mentioning a perceived influx of pharmacy students into the profession. One respondent blamed "universities offering too many places and flooding the market, thereby [ensuring] supply outstrips demand and rates fall". Others suggested there are "too many schools of pharmacy", and claimed there is a "surplus of pharmacists due to [there being] no cap on pharmacy numbers".
Perhaps this will change in the future, as figures from the General Pharmaceutical Council (GPhC) show the number of pharmacy students actually fell 4.5% between 2013-14 and 2016-17, from 14,599 to 13,940, according to the most recent figures. More recently, C+D revealed the University of Sussex is scrapping its pharmacy degree due to "low student recruitment".
Several respondents suggested the GPhC is directly at fault for their locum low rates – even though the regulator's role does not include pharmacy funding or individual pharmacist remuneration.
Others blamed locum booking agencies, but the CEOs of both Locate A Locum and My Locum Choice reject the accusation.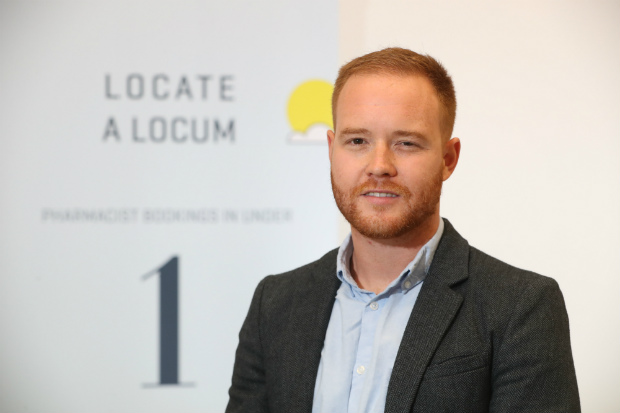 "Some negative locums continue to blame us for low rates," Mr Clark (pictured above) says, but he explains that his website allows locums to choose a "shift at a rate they decide". The rates offered by community pharmacy owners are "outside our control" he insists, adding it is the responsibility of the locum if they "wish to negotiate" a different rate. "It is easy to blame the booking platform or the agency, rather than the pharmacy," he argues.
This opinion is shared by Mr Patel, who says "booking platforms are a means for locums to get full visibility on all the shifts out there". However, he says he is a "strong believer that the company running the platform has an obligation to locums to publicise shifts with fair rates", and stresses that his company has a "minimum rate" for advertised shifts.
How valid is criticism of the multiples?
Respondents to the C+D Salary Survey also suggested that the large pharmacy multiples are to blame for dissatisfaction. "Multiples are instilling a poor ethos in community pharmacy, using pharmacy rates as a bargaining tool, as opposed [to] championing excellent care and service," one pharmacist argued.
But Mr Clark disagrees. "I can happily provide examples of pharmacists working shifts [at multiples] on our platform [for several months] at rates of £25-plus an hour," he says.
Mr Patel believes there is a misplaced perception in the sector that multiples "take lower-rate locums who are not as competent compared to higher-rate locums". However, he sees this as a fallacy, as "we have a large number of locums who ask for differing rates; some ask for higher rates and are just as good as those who ask for £1-2 less per hour", he claims. The multiples are very dependent on locums, and "locum quality is important to them", as they will often require minimum accreditation to be met before employing someone, he adds.
How difficult was it to find locum work in 2018?
Although 15% of locums found it easier to find work in 2018, some 37% of respondents said it was either a little or a lot harder to find work in 2018 than in 2017 – an improvement of 11 percentage points from the previous survey. Almost half of respondents (48%) found it just as difficult to find work in 2018 as 2017.
Locums from London found it the most difficult to find work, with 57% of respondents saying it was harder to find work in the capital than the year before. This was followed by north-west England (44%), and the Midlands (42%).
Mr Islam tells C+D that "locums in these areas have always found it difficult to get work". "The large number of schools of pharmacy in these areas has also led to this, as there are more pharmacists relative to demand by employers".
London, north-west England and the Midlands are "traditionally the most saturated parts of the country" when it comes to locum pharmacists, Mr Patel says. He suggests that locums "are not always willing to work outside of that area and for that reason it creates competition to obtain work".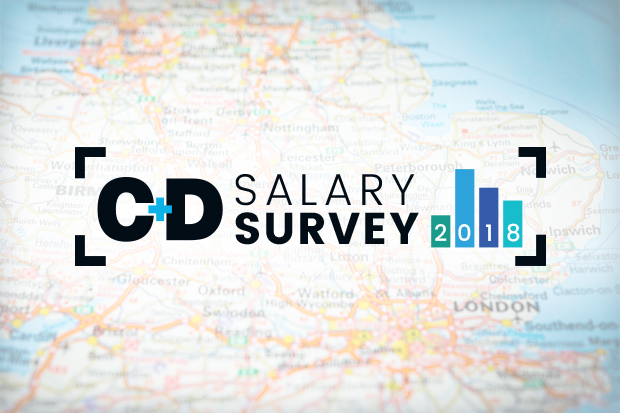 This is backed up by the survey data. Although rates in Northern Ireland are the lowest in the UK, 63% of locums in the country found it easier to find work in 2018 compared to 2017. Mr Islam says it is "difficult to say why this is", but promises his network "will make a better effort to work with our colleagues in Northern Ireland to understand the issues [relating to locum work and conditions] and how we can help them".
While the difficulty finding work remains, the modest increase in rates means there was a slightly more positive outlook for locums in the Salary Survey 2018. However, job satisfaction among locum pharmacists working in the UK remains low, and the sector needs a clear vision on how to improve this in the future.
See how locums are faring across the UK in C+D's interactive pharmacist locum map.
The C+D Salary Survey 2018 – the largest survey of community pharmacy, and the biggest in the survey's 11-year history – ran throughout October and was completed by a total of 1,916 pharmacists and pharmacy staff. C+D's ongoing coverage from the survey can be found here.
Search through hundreds of locum pharmacist jobs on the C+D Jobs website