It's a category that generates well over £200 million in sales every year. Nearly two thirds of the UK's adult population buy an analgesic at some point in the year, spending an annual average of £6.81, data from market research company Kantar Worldpanel* shows.
Pharmacy is performing relatively well in this sizeable category. The sector registered a 2 per cent increase in value sales last year, outperforming the 1 per cent increase in the market as a whole.
But the analgesics market is not without its problems – namely, an increasing pressure on prices and competition from the bargain retailers. With this in mind, it is important to capitalise on the strengths and opportunities in the pharmacy sector, as well as recognising weaknesses and threats.
Strengths
P medicines and ibuprofen
The analgesics category remains a large source of profit for pharmacy – last year generating £68.8m worth of sales. Numark's retail marketing executive Jacki Beesley stresses that P medicines make up a substantial part of this revenue. "Analgesics P medicines represent circa 40 per cent of the total P medicines category," she reveals.
Kantar Worldpanel's strategic insight director Tim Nancholas reiterates the value of these medicines. "When a consumer needs stronger medication, they are still heading for the pharmacy," he stresses. In fact, the higher cost of P medicines versus GSL treatments is perhaps saving pharmacy from a decline in value sales. Despite the number of pharmacy shoppers starting to dwindle, those who do come in for analgesics tend to spend "more per person slightly more often", Mr Nancholas reports.
Mr Nancholas also points out that ibuprofen has performed "particularly well" in pharmacy. Ibuprofen sales rocketed by 13 per cent in the sector last year, despite remaining flat in the market as a whole. This increase has gone some way to balancing out the 5 per cent decline in paracetamol sales and 3 per cent decline in aspirin sales in pharmacy.
Weaknesses
On-shelf confusion
With so many analgesics brands and formulations on offer, it is little wonder that consumers have trouble navigating the category. Of course, advice from the pharmacy team is crucial in addressing this confusion and Numark's Ms Beesley says this category "lends itself perfectly to intervention".
But informative merchandising is equally important, argues Mentholatum, manufacturer of topical analgesics Deep Heat, Deep Freeze and Deep Relief. "Our shopper research shows us that consumers want more advice at the shelf to help guide them to purchase the appropriate product, particularly if the counter staff are busy," says Mentholatum director of marketing and new product developments Jillian Watt.
Nurofen manufacturer Reckitt Benckiser (RB) stresses that clarity is key in merchandising. Pharmacists should avoid simply cramming as many products as possible into a small space, says RB's category marketing director Craig Shaw. "With limited space options, pharmacies need to be very aware of issues such as footfall and make sure that customers can find what they want easily to encourage secondary and complementary purchases," he advises.
Separating sub-categories can make this confusing category clearer for shoppers, Ms Beesley suggests. "Ensure you merchandise topical analgesics as a separate category position, adjacent to the oral analgesics," she says. "Paediatric pain relief should also be merchandised in a specific category."
Analgesics facts
● Pharmacies account for 33% of all analgesics sales
● The analgesics market is worth £212m overall
● Ibuprofen sales grew by 13% in pharmacies last year
● Boots, Tesco and Sainsbury's are the top three analgesics retailers in Great Britain
Opportunities Catering for dissatisfied consumers
The self-care agenda provides a great opportunity for pharmacy to strengthen its position in the analgesics market. And, if the vision of self-care is truly realised, pharmacy will be the first port of call for aches and pains, rather than the GP.
Given that so many consumers find it difficult to find effective pain relief, the sector has a clear advantage over supermarkets and bargain retailers. RB estimates that 14 per cent of consumers are dissatisfied with their current analgesic, and would welcome alternative suggestions or add-on therapies.
"People are taking more control of their health and this is a macro trend," explains RB category marketing director Mark Pearson. "They're doing millions of searches for pain on the internet and get information from a variety of sources but it's often conflicting, so pharmacists are ideally placed to talk them through the latest thinking."
Offering effective pain relief will be rewarded with loyalty, argues Ms Beesley. "The idea is not to sell more analgesics but to sell appropriately and capture customers that may simply have gone elsewhere," she says.
Mentholatum's Ms Watt says topical analgesics could provide an untapped opportunity to better relieve pain and grow sales. "The trend that is becoming very apparent through our research is a growing awareness of the potential side effects associated with some oral analgesics, particularly with people who have to use daily pain relief," she explains. "However, few consumers are familiar with the fact that topical analgesics can be just as effective at relieving muscle and joint pain."
Training counter assistants to give advice in this area could prove profitable, she suggests, as Mentholatum's research indicates a number are unable to give advice on the correct use of hot or cold topical treatments.
Threats
Price pressure
Prices are being relentlessly driven downwards in the analgesics category. Nowadays, consumers are used to being able to relieve a headache for less than 1p a tablet. Brands are suffering as shoppers become increasingly aware of the similar ingredients in cheaper, own label alternatives.
Overall, branded sales fell by 4 per cent in pharmacies last year. This trend is only being bucked by a few brands, including Nurofen, which remains the top-selling analgesic brand overall, and Solpadeine, which has grown share following its advertising campaign last year.
The enthusiasm for a bargain is also being reflected in shopper destinations. Bargain retailers now account for nearly 15 per cent of all analgesics sales and their share is rising. Wilkinsons, Home Bargains and Poundland are now among the top 10 analgesic retailers in Great Britain.
Despite this trend, there remains confidence that pharmacy can maintain and even grow its share in the market. If pharmacists can dispel the confusion surrounding analgesics and offer effective pain relief, they can generate loyalty and sales.
"If consumers leave their pharmacy feeling that they are better informed about their health they will return," sums up RB's Mr Shaw. "Pharmacists need to open up that conversation and offer that individual, personal service that the big retailers just can't."
*Unless specified otherwise, all quoted data is provided by Kantar Worldpanel (value sales, 52 weeks to March 30, 2014)

Expert comment
'Pharmacies should tailor analgesics recommendations to the customer'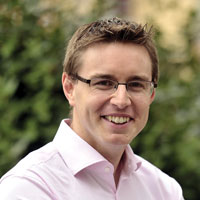 Mark Pearson, category marketing director, Reckitt Benckiser (Nurofen)
"We speak to a huge amount of people all the time about their pain and the products they're taking. What they're telling us is they really want advice. The main reason they go to the pharmacy is to get that advice, so the pharmacist and assistant should take that opportunity to talk to them about their pain and their lives, and engage them in conversation.
"Our research shows 14 per cent of people are not really satisfied with the pain relief they're getting. A lot of people will assume there's nothing out there that will be better, so it's always worth understanding what they're suffering from and adapting that treatment to them. Analgesics are a very personal thing and people react in different ways.
"I think a people are more open to information now. Historically, consumers would just look for ibuprofen or paracetamol. Now, they're researching different types of ingredients and what efficacy they have. But the main barrier is finding advice that can be trusted. They're doing millions of searches for pain on the internet and get information from a variety of sources but it's often conflicting, so pharmacists are ideally placed to talk them through the latest thinking.
"There are some common misconceptions. There's a paradox where people often ask for advice but, if they're given something much stronger than their usual analgesic, they're less likely to take it. Also, people often put off taking a remedy but research shows that the earlier they can treat the pain with analgesics, the less they need to take."

Featured products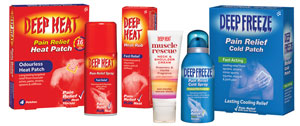 Deep Heat, Freeze and Relief
Deep Heat, Deep Freeze and Deep Relief offer topical relief for aches and pains. Deep Freeze spray, gel or patches should be applied within the first 72 hours after a sprain or strain to help limit swelling and inflammation. After this, the Deep Heat range – including rubs, spray and patches, plus Deep Heat Muscle Rescue Neck and Shoulder Cream – generates warmth to soothe aching, sore or injured muscles. Deep Relief with ibuprofen and levomenthol offers painkilling and anti-inflammatory action. The 100g pharmacy-only pack can be recommended for non-serious arthritic pain. Mentholatum, 01202 780558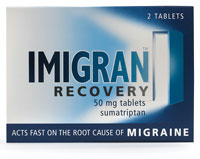 Imigran Recovery
OTC treatment Imigran Recovery contains sumatriptan to relieve the pain of migraines in 30 minutes. The product treats the cause of the migraine – the widening of blood vessels in the brain – rather than just the symptoms, says manufacturer Forest Laboratories. This enables migraine sufferers to "carry on with their day", it says. The company estimates that migraines regularly affect 8 million people in Britain and approximately one in six women. A pack of two Imigran Recovery tablets with a carry case retails at £8.52. Forest Laboratories, 0844 243 6661, imigranrecovery.co.uk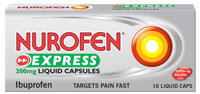 Nurofen Express
Nurofen Express liquid capsules contain sodium and ibuprofen to provide fast relief from headaches. The "unique formula" is easily broken down in the body to tackle pain twice as fast as standard ibuprofen tablets, says manufacturer Reckitt Benckiser (RB). RB stresses that speed of treatment is the number one consideration for people suffering from headaches, which are currently "the largest and most widely treated pain occasion in the UK". Nurofen Express is being supported by a £5 million multimedia advertising campaign, which began in spring and will run throughout this year. Reckitt Benckiser, 01482 326151, rb.com CLICK HERE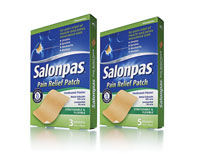 Salonpas
The Salonpas Pain Relief Patch is a medicated, anti-inflammatory treatment for muscle and joint pain. The patch contains two active ingredients – methyl salicylate 10 per cent w/w and levomenthol 3 per cent w/w – to provide targeted pain relief for up to 12 hours. Distributor Ceuta Healthcare says the long-lasting effect makes the patch "especially beneficial" for use at night. The patches "fit like a second skin", which means they can be worn discreetly, the company adds. A pack of three patches retails at £4.99. Hitsamitsu Pharmaceutical, 0844 243 6661, salonpas.co.uk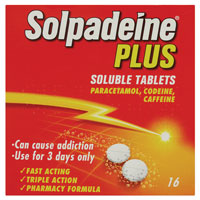 Solpadeine Plus Soluble
Solpadeine Plus Soluble tablets contain codeine, paracetamol and caffeine to treat acute and moderate pain. The pharmacy-only tablets are ideal for pain that isn't relieved by paracetamol, ibuprofen or aspirin alone, says manufacturer Omega Pharma. The formulation can treat conditions including migraine, backache and dental pain. Advertising of the product in 2013 succeeded in Solpadeine achieving a 15-year high in value market share, Omega Pharma says, and the 32-tablet pack is the UK's number-one selling healthcare product. A pack of 32 tablets retails at £5.69. Omega Pharma, solpadeine.co.uk, [email protected]