Community pharmacies have been handling a massive increase in demand for medicines deliveries as a result of the COVID-19 outbreak. On March 22, the government announced its solution – a national medicines delivery service for the 1.5 million patients in England who are at the highest risk of being hospitalised by the virus.
The service was expected to launch within days. But two weeks later, there was still nothing in place. The Pharmaceutical Services Negotiating Committee (PSNC) said the complex discussions with the government were ongoing and reminded contractors overseeing deliveries that they were doing so at "their own expense and risk".
Finally, on April 10, a service specification was issued by NHS England. It required pharmacies to help the most vulnerable patients – those in the "shielded" group – to get their medicines. In return, pharmacies would receive a monthly payment based on dispensing volume, with the average store receiving £500. On top of that, each delivery would earn the pharmacy £5 plus VAT.
This will not be enough to cover the costs of many pharmacies, according to contractors. Beaminster Pharmacy in Dorset used to make around 30 deliveries to patients a week. Now, the team is doing almost that amount every day. "Every other phone call is someone wanting delivery," says owner Mike Hewitson (pictured below).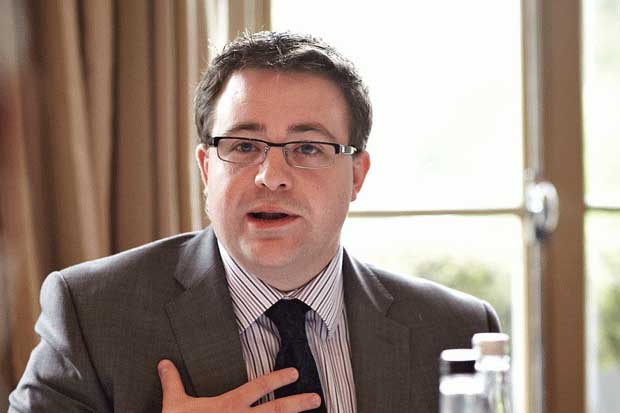 The town of Beaminster is in a rural area with a large population of older people who have been told to stay at home. The nearest pharmacy to Mr Hewitson's business is more than six miles away.
Mr Hewitson has managed the demand so far by employing his previously part-time delivery drivers full-time and on unlimited overtime, but this is costing him approximately £2,000 a month. "Demand is growing all the time and those costs are not being met anywhere," he says.
The new service is "too little, too late," he says. "They've done the barest minimum they possibly could have. This service is a sticking plaster on a broken leg. It isn't going to do anything to support pharmacies, in fact it makes our life worse."
"A bureaucratic headache"
The service places new responsibilities on the pharmacies, set out in the PSNC guidance. Pharmacists must first identify their shielded patients who are eligible for delivery by checking the summary care records, before then enquiring as to whether these patients have a relative, friend, or carer who can collect their medicines.
If this is not possible, then the pharmacy must provide advice to the patient on how to identify and access a local volunteer to collect on their behalf. This could be one of the NHS Volunteer Responders. The pharmacy should only deliver the medicine themselves or arrange for another pharmacy to do so when no volunteer is available.
Mr Hewitson says this system creates more complications for the sector, because determining who qualifies as a shielded patient is a "massive bureaucratic headache".
There are also issues with patient confidentiality. "We are being told that we can't get a copy of the shielding list in our area because of confidentiality concerns, and yet they are perfectly happy to go and give patient data to any Tom, Dick, or Harry that walks in off the street," he says.
As the pharmacy service is a last resort, pharmacists must bear the responsibility of getting the most vulnerable patients their medicines.
Volunteer concerns
The use of volunteers to deliver medicines has sparked debate across the sector. The PSNC says it still had concerns about using volunteers. "It is with the minority of individuals who may seek to exploit those who are isolated and dependent on others for help, or simply be careless as to their safety or their personal information," it said.
The negotiator, the Royal Pharmaceutical Society and the National Pharmacy Association advise pharmacies to ascertain whether individuals have had a disclosure and barring (DBS) check. However, Andrea James, healthcare partner at Brabners LLP, points out that NHS Volunteer Responders are not required to have this check, apart from patient transport drivers.
In a C+D blog, Ms James also questions whether pharmacies will be able to claim the £5 reimbursement: "If a contractor…rejects a volunteer on the basis that they do not hold a recent DBS certificate, will their claim subsequently be rejected? The pharmacist is in an impossible position."
"NHS England needs to either amend the wording of the service specification, or provide assurance that only those volunteers who do hold DBS certificates may be deemed 'appropriate' to undertake pharmacy delivery tasks," Ms James continues.
NHS England encouraged "all parts of the NHS" to use the 750,000 volunteers "to maximum effect" in a letter on April 10. But as the high delivery demand continues, can community pharmacy really go down this route?
Discomfort with volunteers
The demand for delivery at the Evergreen Pharmacy and Green Cross Pharmacy in Birmingham has been "beyond imagination", up by around 50%, says superintendent pharmacist Rifat Asghar-Hussain (pictured below). They've only managed by taking on the relatives and friends of her staff as delivery drivers.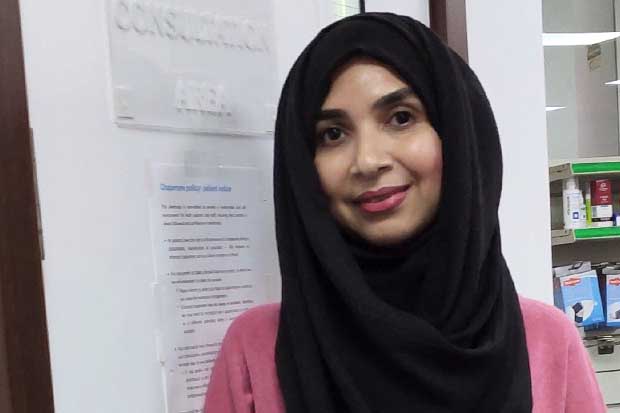 "The driver for our Birmingham pharmacy went abroad just before the pandemic and unfortunately he is now stuck, so the two sons of one of my dispensers are doing the deliveries – but that's a service paid for by us," she says.
At her second pharmacy, a friend is doing the deliveries. "He's agreed not to take payment yet, I said I'll sort him once things are a little bit clearer. We've been very lucky," she adds.
Ms Asghar-Hussain says she won't be using volunteers and believes they could be "dangerous" as they haven't been trained in how to deliver medicines safely.
Since the outbreak of COVID-19, her drivers have a new routine for delivering medicines. They now leave the medicines on the doorstep, do not touch the front door or the doorbell, return to their vehicle, phone the patient, tell them that they have made the delivery and wait to see the patient open the door and collect their medicines.
"This is a process and it takes time, so we need consistency from the same driver . Using volunteers, it's a different person every day," she adds.
"I can't believe that they are suggesting a voluntary service for something that is so crucial. It's not simple – we tried to use a few volunteers and it just does not work because the volunteers want 24 hours' notice."
Pharmacy needs a service with sufficient funding for pharmacies to pay for drivers, she says. "To rely on volunteers is ludicrous."
Mr Hewitson adds that he feels "inherently uncomfortable" about the volunteer scheme.
"Our patients are more than just customers to us, they are people," he says. He has concerns about trusting volunteers with patient data. "So, we will carry on regardless. I'm afraid the NHS is taking us for granted, because it knows that we will do the right thing by our patients."
A toll on mental health
Medicines deliveries have not been commissioned by the NHS before, although many contractors have done them for free. But the service was under threat even before COVID-19. Although many pharmacies still deliver to patients, following the 2016 funding cuts in England, groups including Lloydspharmacy, Boots, Rowlands and Well Pharmacy limited their delivery service.
Amit Patel, chief executive of Pharmacy London local pharmaceutical committee (pictured below), stresses that pharmacies cannot keep up with demand. "We have contractors starting in the pharmacy at 7am, closing at lunch to do some deliveries and catching up on paperwork, then working until at least 7pm, and then going out to do more deliveries," he says.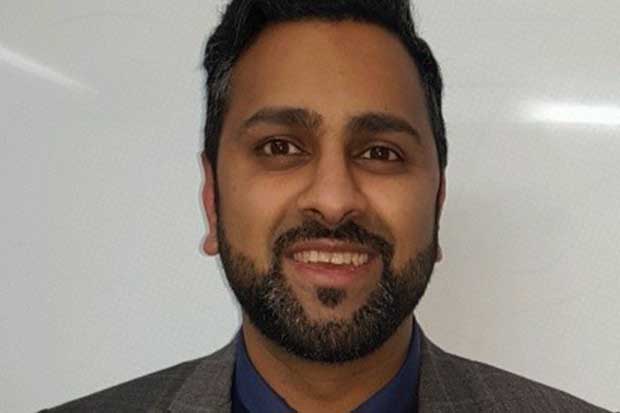 "It's having a real knock-on effect on their mental health. The requests for delivery are more than double what they were, so capacity is really beginning to become an issue."
There has been a mixed response from contractors, he says, as some were happy to use volunteers while others were concerned about trying them. He noted that pharmacy has not heard from the Information Commissioners Office as to who would be accountable for volunteers breaching patient data confidentiality.
"It won't benefit anybody"
But despite the huge number of patients requesting home delivery, the new service and its associated funding arrangements will only apply to patients in the shielded group. These include patients with specific cancers, cystic fibrosis and severe asthma. It cannot be used for any others, the PSNC guidance states.
Ms Asghar-Hussain points out that this means the service does not cover many of the patients requesting deliveries. "It's a very select few that we can claim for, so overall it's not going to benefit most pharmacies, I don't think it's going to benefit anybody," she says.
"If you are dispensing below 2,500 prescriptions, then the monthly payment is only £34, so it's not going to be something we're jumping for joy about, I'm afraid."
The new delivery service is rendered almost untenable by numerous unanswered questions. It places more pressure on pharmacies who were already crying out for help, failing to ensure that all homebound patients will be able to receive their medicines and endangering the supply chain at a crucial moment.